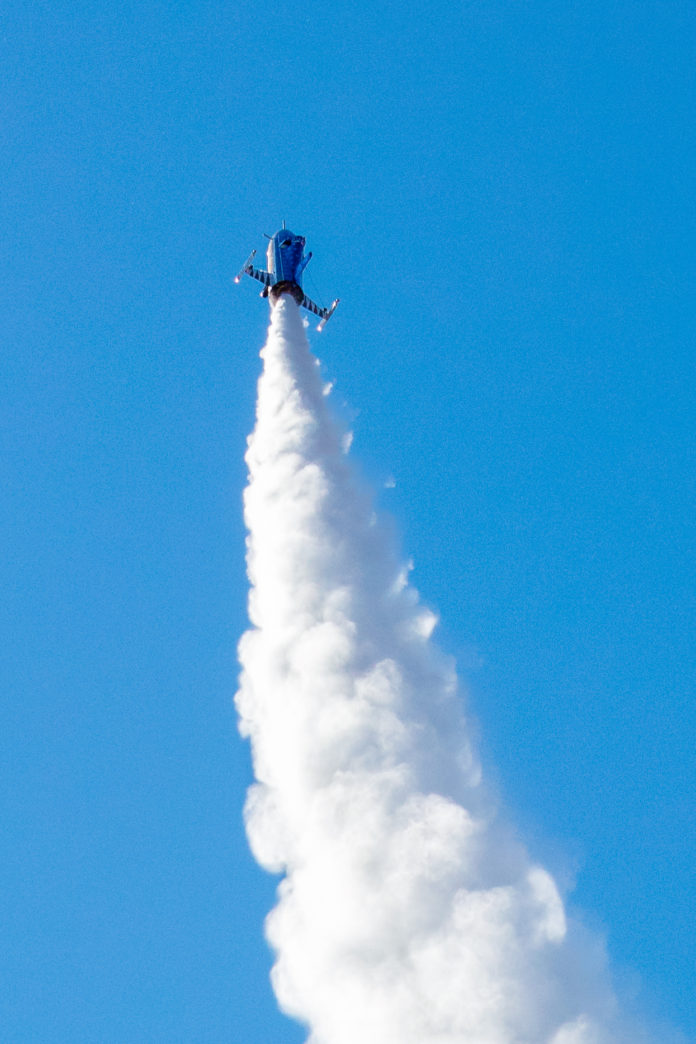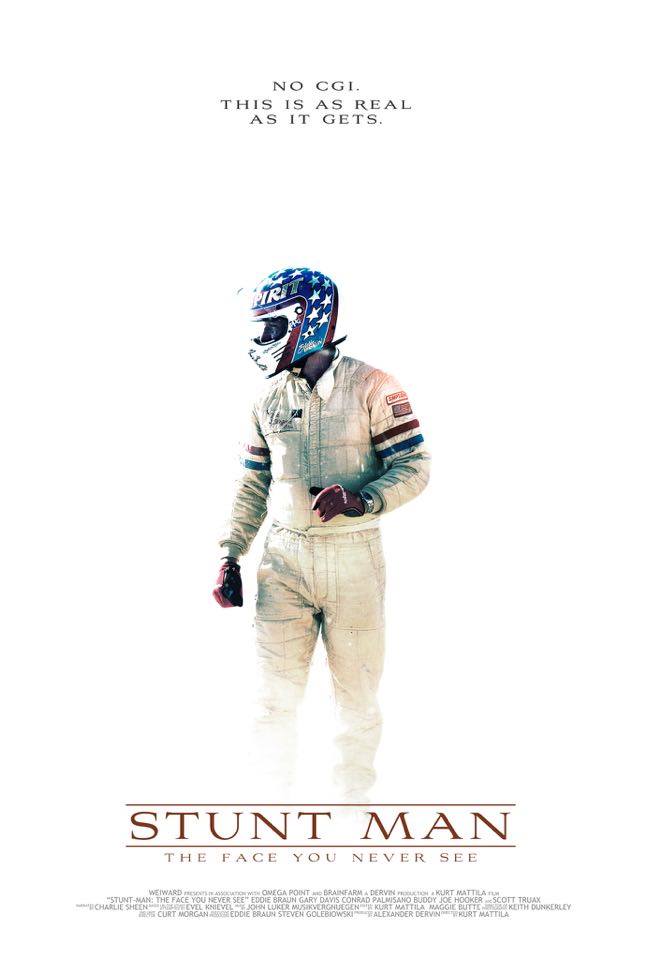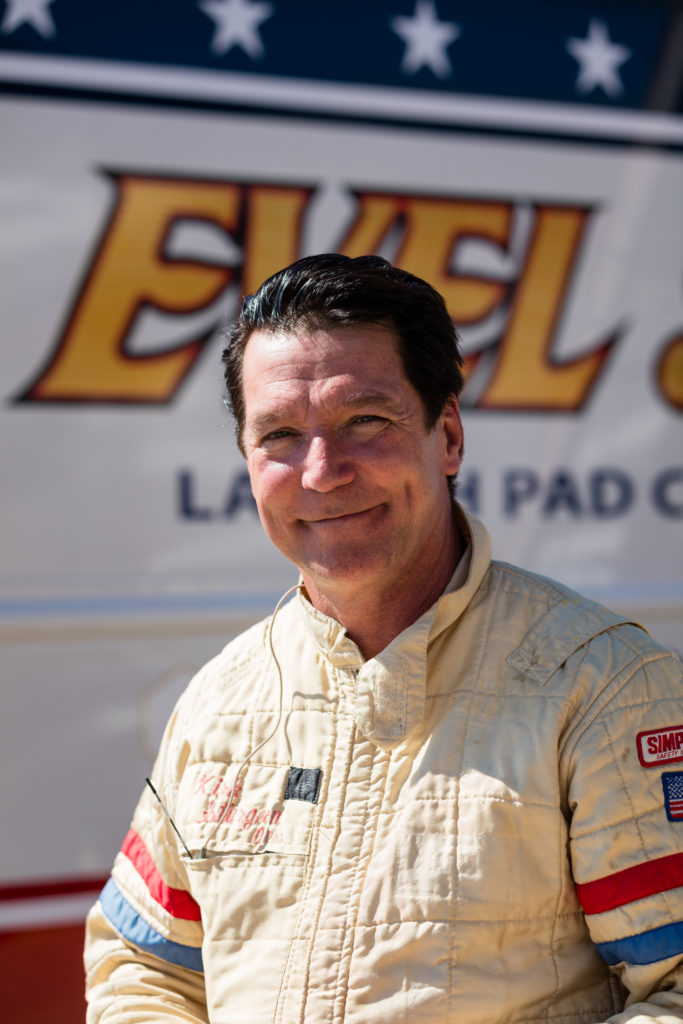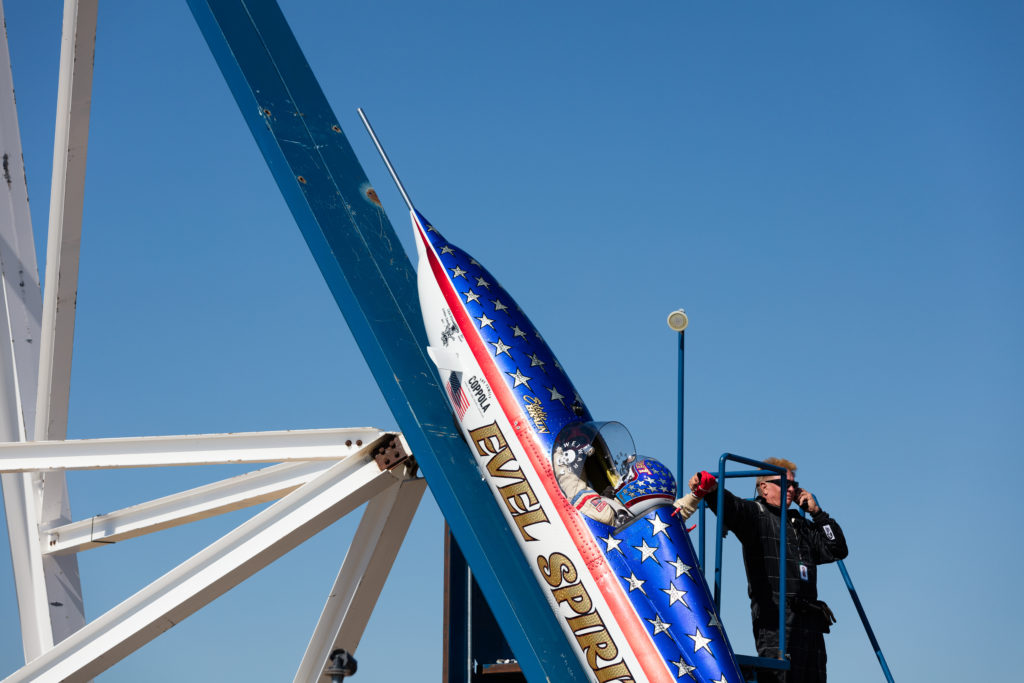 Eddie Braun's "Evel Spirt"
By Dan Warren of Warren Media and Marketing
So, how does someone pay homage to America's favorite daredevil "Evel Knievel"? Well, how about completing the same jump that Evel attempted in 1974?
On September 16th 2016, in less than a minute, Hollywood stuntman "Eddie Braun" made history by launching over the Snake River Canyon in his custom-built steam-powered skycycle rocket dubbed "Evel Spirit".
Braun's "Evel Spirit" covered a distance of 4,728.9 feet (1,441.3 m) and is a replica of the "X2 Skycycle" that "Evel Knievel" rode during his unsuccessful attempt to clear the canyon. Eddie Braun's incredible leap and mega tribute to "Evel Knievel" have been documented
for the upcoming documentary "Stuntman", which will debut at the 2018 SXSW Film Festival. "Stuntman" also features a cameo appearance by actor "Charlie Sheen" and an incredible performance of the "Elton John" classic – "Rocketman", performed by "Slash" of Guns & Roses.