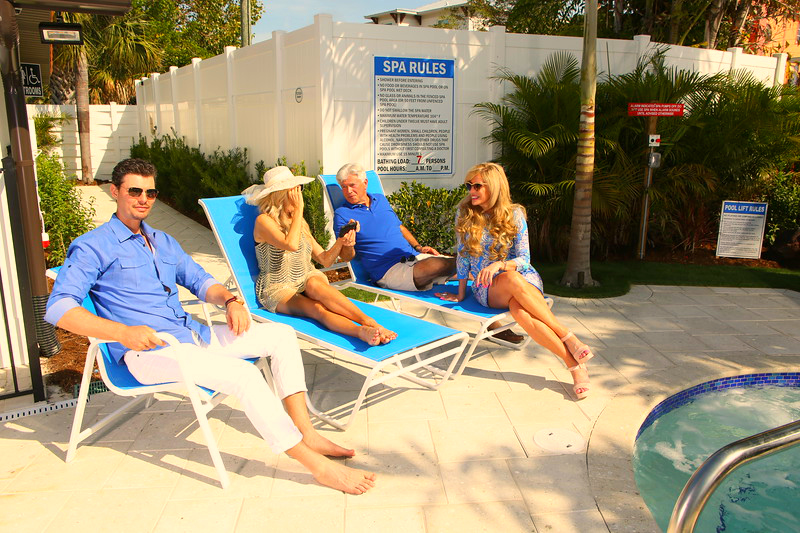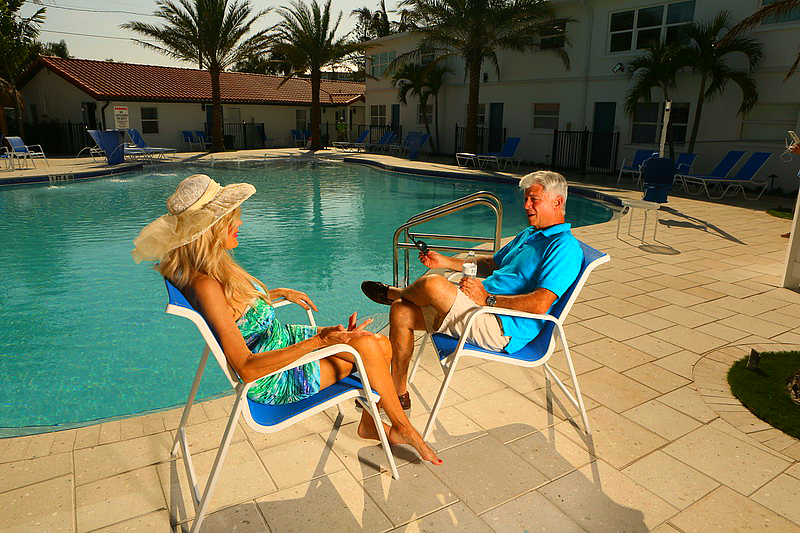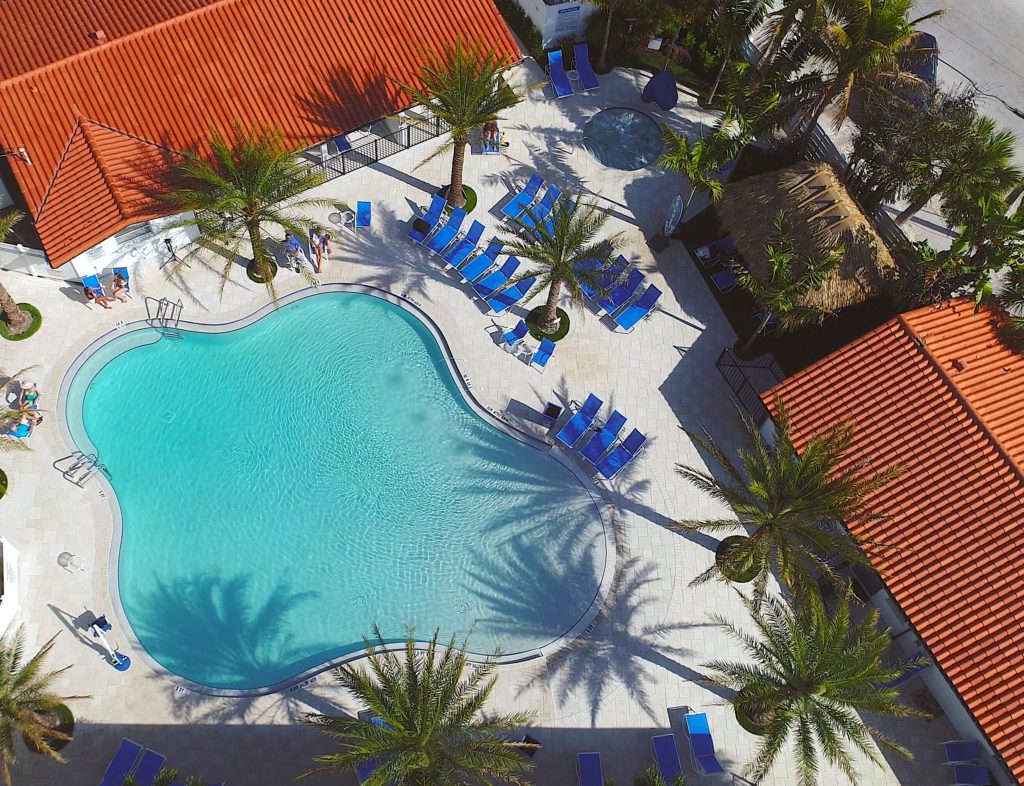 Siesta Key Beach Resort and Suites has unveiled its new sparkling new look.
Located at 5311 Ocean Blvd on Siesta Key, this gem of a resort has undergone a complete renovation. The nearly 60-room resort is turning heads with the stunning new design, complete with a very dramatic tiki hut at the main building. Formerly a conglomerate of mid-century, and deteriorating buildings, it is now an updated resort white with cypress soffits centered around a brand-new, resort style zero entry pool-and-spa oasis.
The biggest addition beside the new pool: the large chickee/tiki hut visible from Ocean Boulevard.
"I'm getting a lot of calls," from local business owners and everyone, says Mike Holderness, who purchased the resort in May, 2017. "People are driving by and saying what's going on!" Once people go on the property to see the pool area, "they are blown away," he adds.
The giant chickee/tiki hut at just under 30 feet tall was built with Everglades cypress, by Seminole Indians, and is attached to the main building fronting Ocean Boulevard. It features a relaxing island vibe to escape from the sun and a patron area where guests pick-up complimentary water, bicycles, beach towels, masks and snorkels. Future uses will be a breakfast grab and go and Happy Hour hangout. And it will be the perfect gloomy-day place to engage in all kinds of fun games and activities, Holderness says.
All five buildings on the property underwent exterior renovations with some interior updates, and handicap-accessible pathways and ADA pool-area bathrooms were constructed. In addition, the entire property was re-landscaped. Royal palms, Sylvester palms, and coconut trees were planted. "We wanted there to be shade everywhere you walked," Holderness says. Eco-friendly turf grass replaced a strip of broken asphalt. Low-water use, native landscaping was incorporated throughout the property.
The design concept is coastal modern with a Caribbean twist. The renovated resort now boasts one of the largest pools on Siesta, as well as one of the largest (if not the single-biggest) chickee huts on the Key. The mood around the property was enthusiastic. "I'm so excited," Holderness, who had been oversees major aspects of the renovation and working 18-hour days to get the project completed