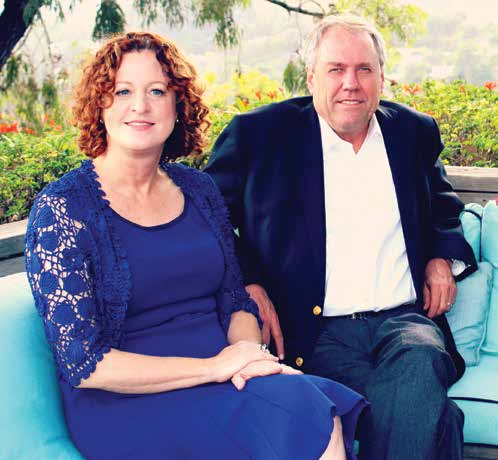 NAMED AS ONE OF HOLLYWOOD REPORTERS top 100 Power Lawyers eight years running, Neville Johnson has some pretty impressive clients. He handles the estate of Yoko Ono, Ricky Nelson, Richard Pryor, Buddy Holly, Bobby Darren and on the film side,
Charles Bronson, Peter Sellers and quite a few more; he is a force to be reckoned with. Neville is at the top of many lawsuits in Hollywood involving the systematic lack of remuneration to actors and artists alike. The mention of his name can cause quite a stir in
many circles.
Recently, the LA Times did an article stating that Neville Johnson is one of the most feared attorney's in Hollywood. The class action lawsuits recurring theme seems to be the underreporting of royalties and net profits. Plus inadequate compensation of actors, writers, directors or musical talent with their initial zealousness of acquiring fame on any level. It seems that there is a difficult marriage of payment with downloads of home video content. He has also recently filed a suit against the producers of a show called, "Quantico" regarding a project that had been similarly worked on with a former business associate entitled, "Quantico."
He started off doing music contracts and spent many years working for Yoko Ono. "I have a career that is very gratifying" said Neville, "I work with very interesting topics such as intellectual property rights- I get to meet talent, get to know them and learn their business perspectives."
Neville Johnson is among other things an author and wrote a book a few years ago on the most talented coach of all, John Wooden. He coached the UCLA Basketball team to 12 National Championships. He created something called the pyramid of success which is why he wrote the book. His favorite take away–Peace of mind is a direct result of self satisfaction and knowing that you have strived to do your best. He also said that the key to success is enthusiasm and going after great and difficult challenges.
He has worked with Mickey Rooney just prior to his passing on a music video and song entitled, "Halloweenie." He asked Mickey who were the most interesting people he had met throughout his career–and Rooney replied, "Franklin Roosevelt, and Gandhi." A life of living history! Neville is happily married to his beautiful wife, Cindy Johnson who also happens to be an attorney as well. She holds a Master's degree in Entertainment law, proving there is brains and beauty. They among other things, co-own a book publishing company and publish several books a year. He is launching his greatest work yet- a book of 160 poems of love dedicated to Cindy. The title is "Real Poems about Real Love."
Neville Johnson has a musical persona/alter ego–Trevor McShane. McShane is an old family name that he honors with his music. His passion of music continues to grow – he has written and recorded hundreds of songs. He was never encouraged to pursue music, thus he was somewhat of a late bloomer in the music arena. His album, Asphalt and Sand is doing quite well–a mix of Americana, and blues, it is an eclectic mix of pop, rock, country and jazz pop produced by his longtime collaborator Barry Keenan, who plays all instrumentation on the album. It is quite the busy schedule and Neville performs 4-5 times a year around LA. He also produces, writes and performs in all the music videos for his upcoming album. Cindy is the Executive Producer enabling them to further their collaborative efforts. Their recent video, "True Love" was shot entirely via drone and it is just spectacular.
Neville was just in North Carolina with Don Dixon who produced the first two REM albums as well as Ian McGlougin who toured with the Rolling Stones is playing keyboards on it. Sounds like an amazing recipe for fantastic music! Neville thoroughly enjoys performing live and is honored to be buoyed up by such famous and talented performers. He recently played in the studio with the Parliament Funkadelic, known to be one of the greatest R&B-soul-funk groups in history. When asked the key to their happiness–Cindy, a former actress and producer cheerfully replies, "We are both curious, curious about life and never stop learning." She goes on to say that they both enjoy a good argument and also love discussing the law, however she admits she knows when to call it a day.
Neville says, "I do what I like and I like what I do." Neville and Cindy are both living their dreams–a perfect pair of high powered attorneys–with the amazing artistic expression of themselves through the career of Trevor McShane–the message is "Yes you can do it all!" – Susan Short