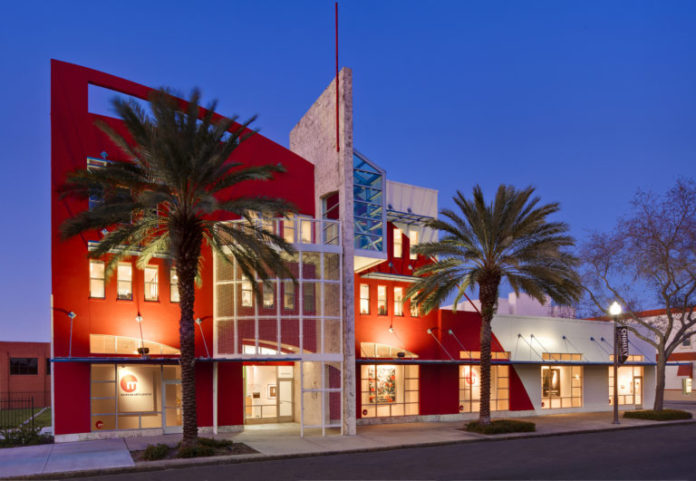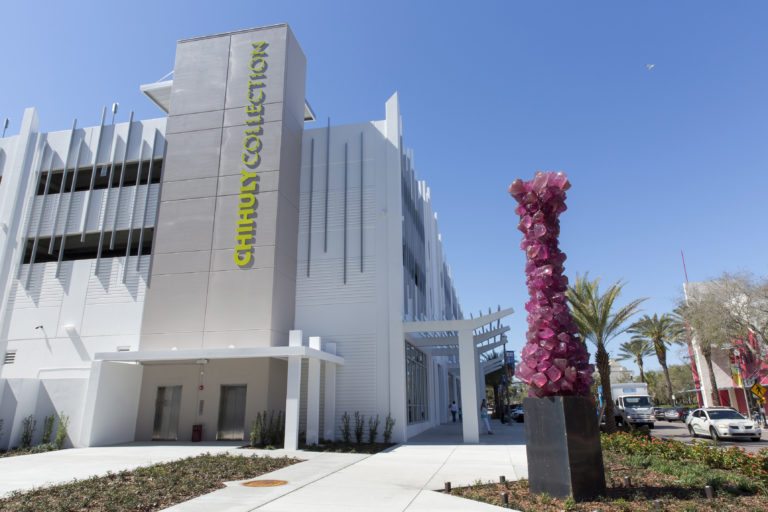 Morean Arts Center Offers a Packed Exhibition Schedule
As the summer sets in, the Morean Arts Center (MAC) is offering a packed schedule of exhibitions, allowing everyone an escape from the heat. Added bonus: no admission fee.
The largest show in regard to quantity of pieces, variety of mediums as well as longest running in the galleries, will be the 101st Annual Members Show, featuring the talent of the Morean Arts Center's core constituents. This is Me: Self Portraits of Morean Members focuses on the artist specifically, a vision of themselves. "I am looking forward to seeing what our members come up with, some will be a literal self-portrait, where others will take a more abstract view of themselves, their thoughts, interests and personalities", stated Curator of Exhibitions, Amanda Cooper.
This is Me opened during Second Saturday Art Walk, July 13 from 5 p.m to 9 p.m., with a special preview on Friday for Morean Members. The opening reception is open and free to the public.
Jackie Lanier: Shades of Grey will open alongside the Members Show. Best in Show winner from the 2018 exhibition, Lanier's ceramic vessels feature pit-fired, highly textured pieces. A long-time member, Lanier travels from Jupiter, FL to participate in MAC programs regularly. "The Morean Arts Center is a wonderful venue for showcasing new and established artists. As a working potter, I was initially drawn to the Morean Center for Clay as there is nothing like this in Southeast Florida area where I live and I found it to be most impressive. And with the Dali Museum and Chihuly Collection nearby, I regard the St Petersburg area to be a thriving cultural arts destination, not just for tourists but for artists as well," stated Lanier. Shades of Grey will be on view through August 4.
Members will have the opportunity to experience 11 weeks of ceremonial activities, giving each artist a platform to showcase their work and engage in events to help develop their careers. Membership at the MAC gives artists a sense of being a part of something larger—working as a collective force in St. Petersburg's thriving arts community.
Pop-Up exhibitions are a recent addition to the Morean's schedule, smaller shows focused on a specific theme, juried and hung in the Gallery Store for a short period of time, offering fresh shows more often for returning visitors.
Pride Pop-Up (June 8 -28) focused on highlighting LGBTQ themes during Pride Month and will be immediately followed by Paint-By-Numbers where ANYONE can participate. Although this theme might seem odd for a contemporary gallery in the thriving Central Arts District, the purpose of the show is to honor Dan Robbins, the inventor of Paint By Number, who passed away in April 2019. This 1950s Art Invention has inspired millions of art pieces ranging from children's coloring books to masterpiece imitations, giving those "without" talent, a mode of organized creation. Paint-by-Numbers will be on view July 8 – 28.
Cats vs. Dogs looks to continue the age-old argument on view at the MAC August 10 – 30.
Richard Seidel, a long-time member of the MAC and active board member is the featured artist for the Hermitage solo exhibition. MAC and Hermitage Apartment Homes are partnering to bring recognition to our local artists by way of exhibition space. The first-floor lobby of the Hermitage, located two blocks from the Morean, is a beautiful, airy, contemporary space–perfect for showcasing artwork. On view now through October 20, Seidel's lively figurative and abstract paintings are inspired by the bright and beautiful colors of St. Petersburg's downtown and beaches, coastal vacations, and his numerous artist residencies abroad. See his work at 151 7th Street S in St. Petersburg
Visitors should mark their calendars for the First Ever Curated Yard Sale Saturday, July 27 8 a.m. to 12 p.m. featuring works by 13 celebrated local artists including Mary Klein, Rebecca Skelton, John Doyle, Bill Castleman and Myron Hansen. All art available for purchase at discounted rates.
The MAC is free and open to the public Monday – Saturday, 9 a.m. – 5 p.m., and Sunday, 12 – 5 p.m. For more information on Morean Arts Center, please visit MoreanArtsCenter.org.
The Morean Arts Center, with roots dating back to 1917 as the Art Club of St. Petersburg, focuses on an innovative, community-oriented approach to art and art education. The mission of the Morean Arts Center is to connect people with art and to contribute to the economic development of the region. Operating under the Morean Arts Center includes the Chihuly Collection, Glass Studio & Hot Shop and the Morean Center for Clay.