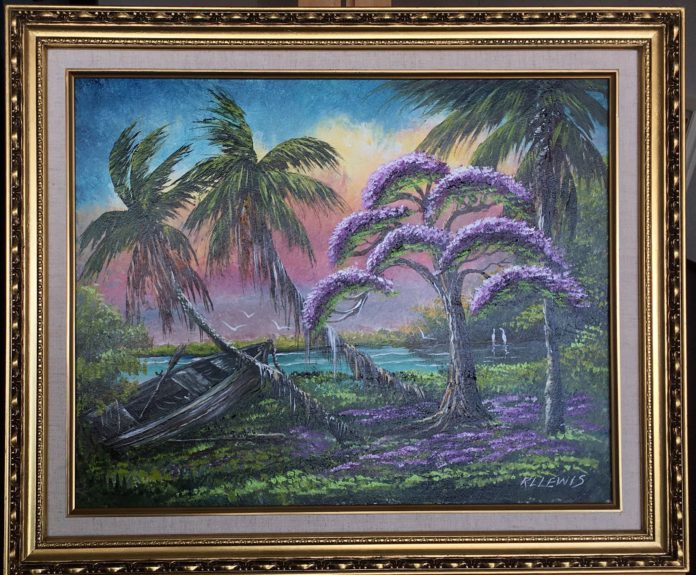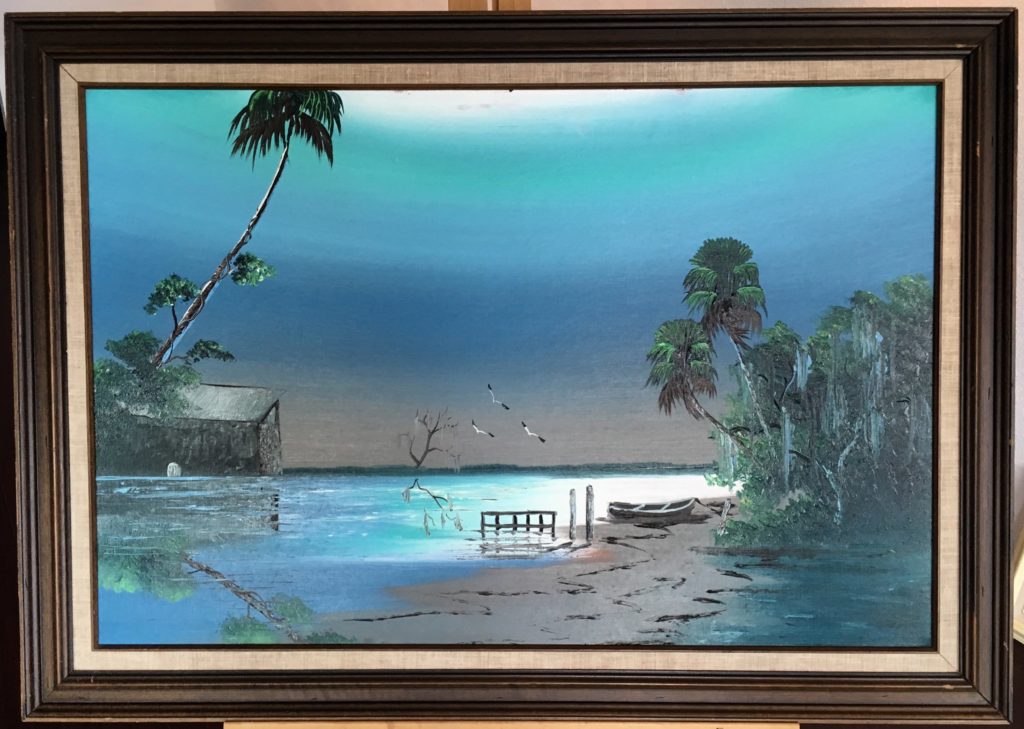 Exhibit of Florida Highwaymen Paintings Continues through August
An 18 piece Florida Highwaymen art exhibit at the Palmetto Historical Park and Manatee County Agricultural Museum will run through August 30th. Many of the paintings are for sale and can be picked up after the exhibit closes. The park and museum are located at 515 -10th Ave. West, Palmetto. Hours of operation are Tuesday through Friday and the 1st and 3rd Saturday of the month from 10 AM to noon and 1 – 4 PM.
The Florida Highwaymen are a small group of African American landscape artists who began painting in the late 1950s. The paintings were then sold out of the trunk of their cars, as the artists went from door to door at homes and business offices or set up shop on a busy corner at the side of the road. Their bright and sultry images of Florida's tropical beauty were sold for as little as twenty or thirty dollars. Today their paintings are widely sought after collectibles.
The Highwaymen originated from the Fort Pierce, Florida area when a white artist, Albert Ernest "Bean" Backus began to tutor a young African American teen named Alfred Hair. "Bean" not only taught Hair, but he influenced other young artists interested in exploring their creativity and developing a similar, yet unique style of their own…as well as making a living outside of the back-breaking labor in citrus groves and tomato fields. In 1995 the term "Highwaymen" was coined by Jim Fitch, a Florida museum curator, who wrote an article about the artists for the magazine "Antiques and Art Around Florida."
For more information on the exhibit, email [email protected] or call (941)721-2034.