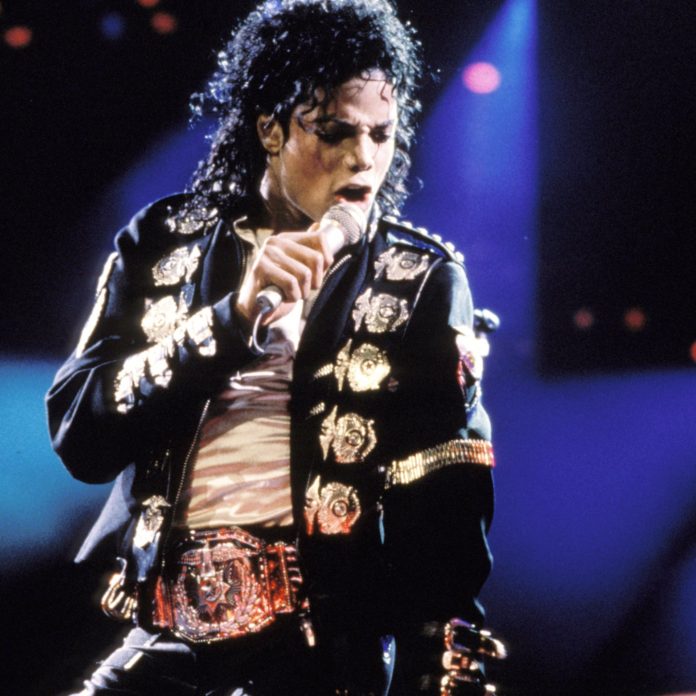 Special thanks to Dan Warren of Warren Media and Marketing for the article with Brice Najar.
Can you introduce yourself, and explain your passion for Michael Jackson that led you to write books about his music?
I'm a French guy, I am 41. I was born in Annecy, in the French Alps, in 1979 and I grew up in the same area. I was 8 when I discovered Michael Jackson with the Bad album. Very early, I started reading the albums booklets, trying to understand the creative process and know the names of the musicians in the credits.

In 2009, I started writing on MJ fans forums and this encouraged me to write my first book, actually.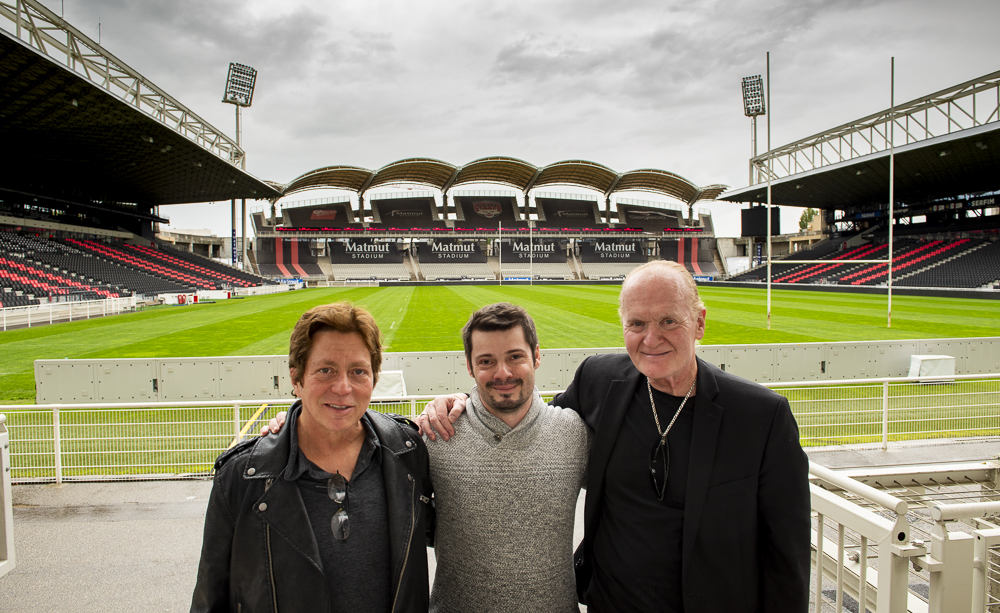 Before Book On The Dance Floor, how many books have you published?

My two first books were only published in French and they are very different because they mostly deal with my memories and musical feelings as a fan.
But with Let's Make HIStory, my third book, I was more ambitious and I wanted to take it to the next level and try to push my limits with a bigger challenge and eventually surpass myself. It was more difficult because I did my two previous books by myself, but this time, I needed the help of Laetitia, my partner, and also the agreements from Michael's collaborators.
I think this book is not a biography, not in the usual sense anyway. It might have biographical elements in it but the concept of interviews is very different from other books. The idea and motivation were to put up something new by trying to follow the pattern of the double album. That's why the book has two parts – "Begins" and "Continues". The real star of the book is the HIStory album.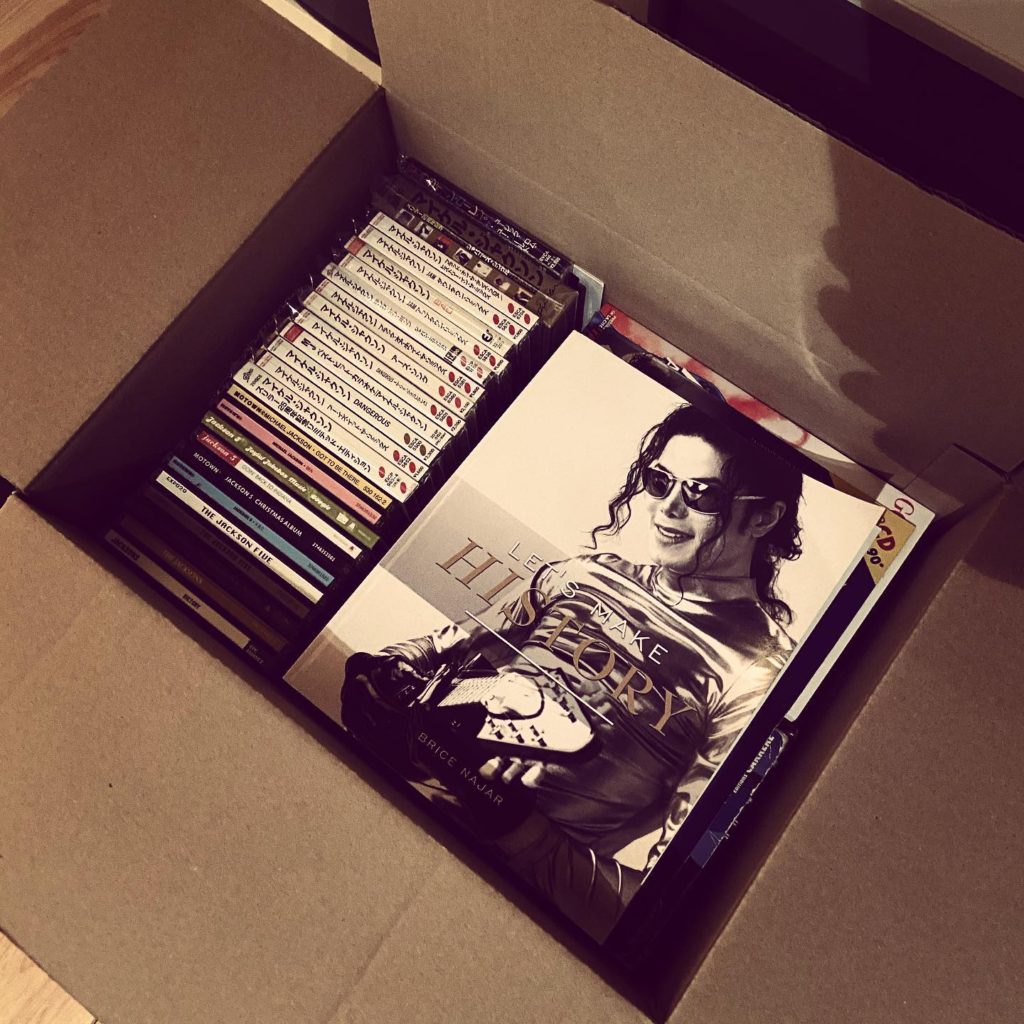 How many collaborative partners did you interview regarding Let's Make HIStory?
Did you have the opportunity to show it to some major persons?
I interviewed 25 collaborators who worked on the HIStory album. It was very important because it was the best way to know how MJ worked in the studio. I think he was very secret about that and I wanted to know more about his creative process because in the studio, with his collaborators, he didn't need fireworks, just to do his music in an atmosphere of confidence. It was a way to learn more about the man too.
I had the opportunity to show the book to Quincy Jones, in Switzerland, during the Montreux Jazz Festival in 2017. The following year I gave a copy to Jackie, Jermaine, Tito and Marlon Jackson in Spain. I did the same with the 3T (Michael's nephews) in Paris.
What is the concept of Book On The Dance Floor?
The interview concept worked well for Let's Make HIStory. It was a great challenge for me at the time because I didn't really have much experience in this field. Eventually, I tried my hand with the help of Laetitia and I will continue to do as many interviews as possible. Today, this function is part of my background, and I also publish interviews for my website. So I wanted to do interviews for Book On The Dance Floor because the reader who expects some sort of a sequel to the previous book would not have understood that I didn't.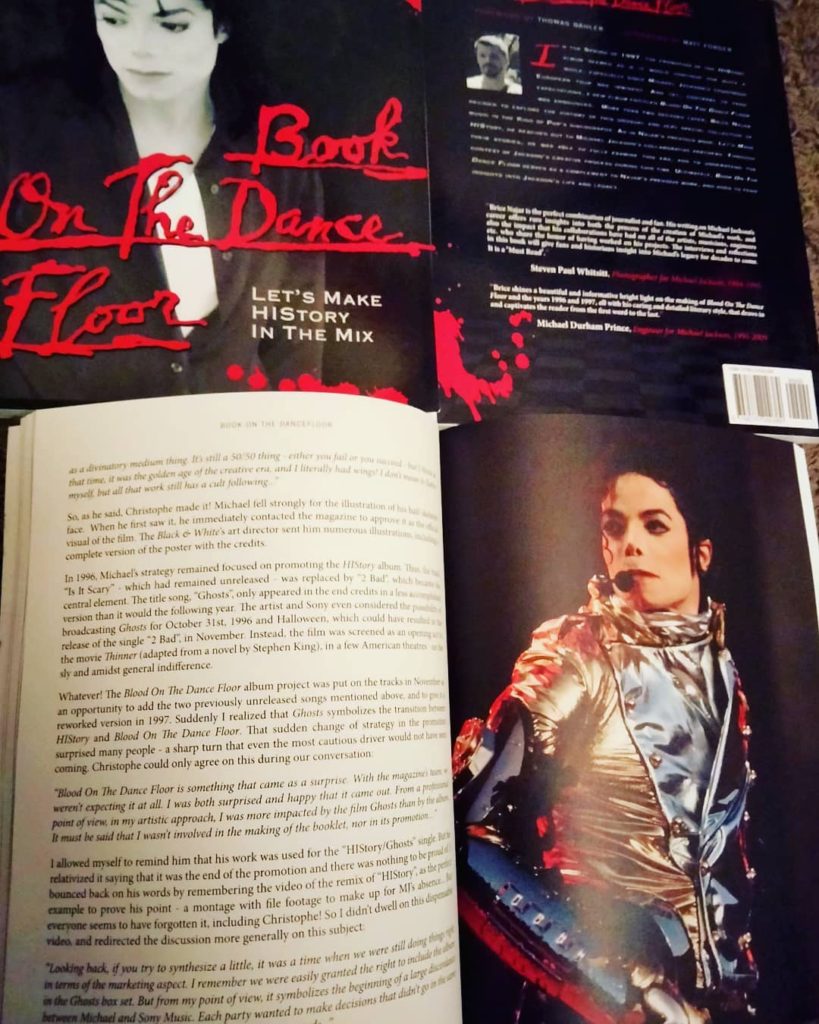 However, I missed writing chapters myself and I didn't want this interviewer label to take over from the author's label. The various chapters are sometimes raw interviews, sometimes written texts. So you'll find interviews with people who crossed paths with Michael Jackson, mixed with my personal memories – an original concept, I think.
How did you come out with the concept of this book?
For this new book, the idea came to me during my summer vacation two years ago. I live in Savoy so Switzerland is a fairly accessible destination for me. I took the opportunity to go to Montreux for the first time, outside the framework of its festival. I particularly enjoyed visiting Queen's studio and Charlie Chaplin's house, which became museums. I then realized why these artists had come to recharge their batteries in that soothing place. Inevitably, I also had a thought for Michael who had come to work on the song "Blood On The Dance Floor" in this studio, not without going to visit the Chaplin family in their mansion.
I thought it was interesting that he came to these places while the HIStory Tour was taking a break for a few months. The tranquility and beauty of Montreux inspired me to the point of wanting to write about it. And then I thought, why not write a book about this Blood On The Dance Floor album project. The subject is much broader than this stay in Montreux but the Swiss city was a click, the starting point of my reflection.
How did you reach out MJ collaborative partners to be a part of the book?

When I found a collaborator, we sent a message to explain the project with a copy of my previous book as a way to show my work. Sometimes, some people would say no, of course, but when they said yes, they trusted us and I knew we would do the interview in the end. The difficult part was to be patient because people were very busy, and when they would be available, we had to consider the time difference and our own schedules. I also had to prepare questions in advance in order to be taken seriously. Laetitia helped me translate the questions to make them easy to understand (and not sound in a French way… laughs)
There's a lot of pictures inside. How did you manage to get them ?
You can discover Steven Paul Whitsitt's photos. He was one of MJ official photographers in the 90s. I bought one of his pics for the cover of Let's Make HIStory and we stayed in touch. I met him in Paris and since then, we've collaborating. He asked me to help him choose the photos that would be presented at the MJ MusicDay in Lyon (an event I organized with my association). In this selection, I noticed some clichés and I'm glad I had his consent to use them in the book. This is how I chose the cover, as well as many portraits that will be visible in full pages.
There will also be photos offered by participants as that was the case for Let's Make HIStory. However, the presentation of Book On The Dance Floor is intended to be more ambitious and accomplished in this area. I interviewed Christophe Boulmé too. He is French and worked with Michael as a graphic designer and photographer when he was the artistic director of the Black & White Magazine, and he gave me some pictures to illustrate the book.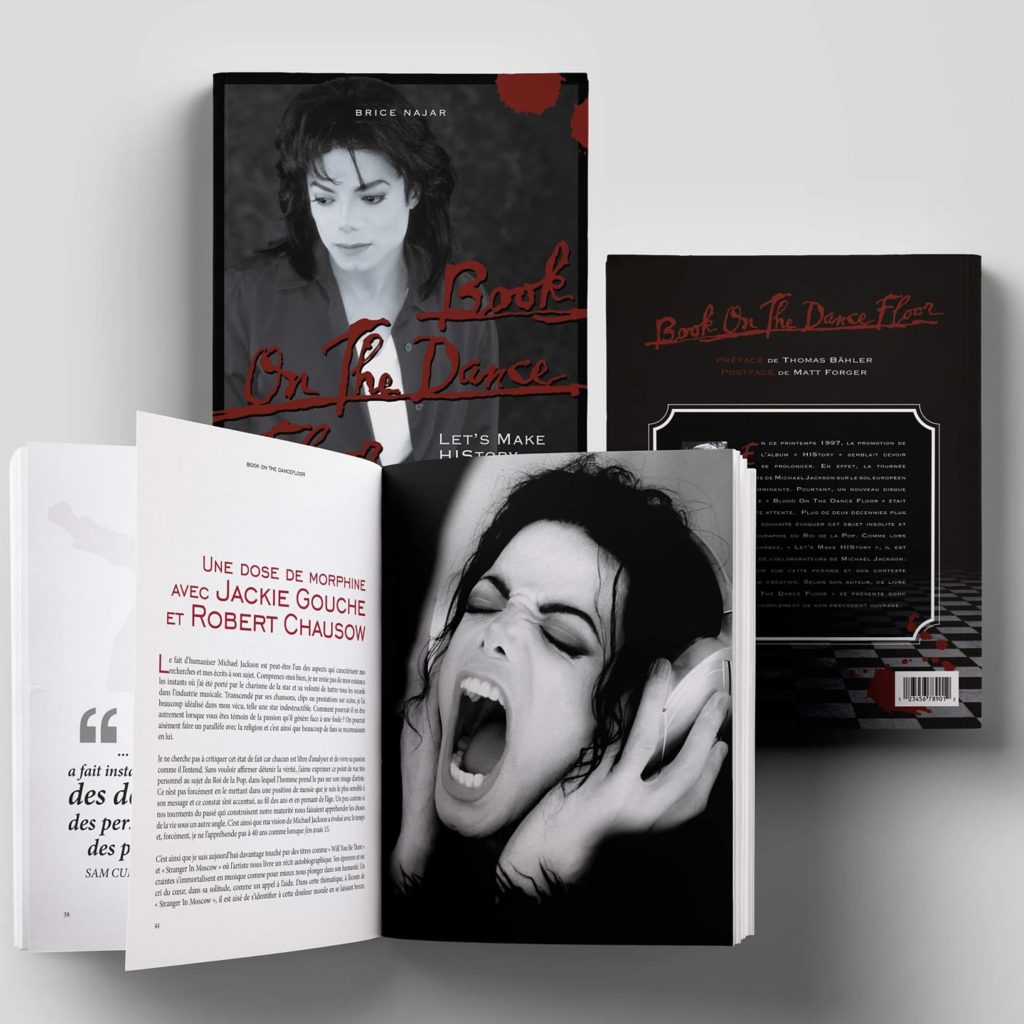 The foreword was written by Tom Bähler ("She's Out Of My Life" songwriter) and the afterword by Matt Forger (sound engineer). Was it important for you to get supported in this project by some major figures?
I saw Thomas Bähler in Montreux over the summer of 2019. We spent the day together before the Quincy Jones concert in the evening. Symbolically, it was a few meters from Mountain Studios that I asked him if he would agree to write the foreword of the book. He is someone who has encouraged me since my beginnings and I wanted him for this task. He willingly agreed and we went directly to the studio door to pose together, as illustrated in the book.
I would also like to talk about the afterword by Matt Forger. I've wanted to work with him for years and it's finally done. He offers a very detailed text on his collaboration with Michael during the Blood project. It addresses many human and technical aspects, and without it my book would not have been as complete.
I am also grateful for all the people I managed to interview, including Brad Buxer who was Michael Jackson's musical director for years, and Darryl Phinnessee who toured several times with MJ as a background singer.
I am proud to have the support of many collaborators who understand my approach. I realize that I could never have done all this on my own and as my network grew, I was able to offer a much richer result. It is a combination of circumstances linked to several years of work and a partner, also a fan, who supports me in my passion. Book On The Dance Floor is the result of 7 years of approaching Michael as an author, through books, articles and a website.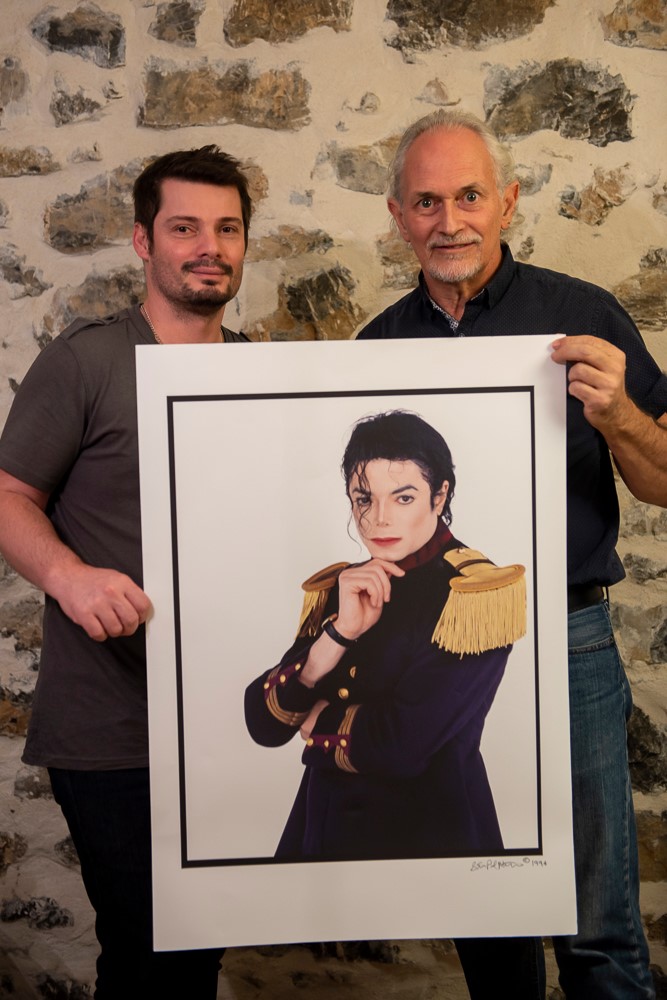 There are a lot of personal memories in the book too. Why did you decide to share them with the readers?
I was 18 when the record was released and I think that was the best era in my life as a fan, on the artistic side with the album and on the personal side with the different experiences I had.
At that time, I read the French magazine Black & White, that was published every three months by some French guys who had managed to reach Michael and collaborate with him. It was so fascinating to me because in my mind, MJ seemed unapproachable!
I think it's a good thing to share my personal memories because each reader can identify to my memories as a fan.
Where can readers follow you on social media and the internet?
You can find me on Facebook, Twitter and Instagram. I can suggest to visit my website too. I did reviews and interviews with a lot of artists, not only about Michael Jackson. I like writing about others musicians like Lenny Kravitz and Toto.
The links :

https://bricenajar.com/
https://www.facebook.com/BriceNajar1979/
https://www.linkedin.com/in/brice-najar-a95641aa
https://www.instagram.com/brice.najar/
https://www.youtube.com/channel/UCnZn9c1IPw-_5dXhl2ak60w
My author page on Amazon.com :

https://www.amazon.com/Brice-Najar/e/B00DD4MJVS?ref=sr_ntt_srch_lnk_2&qid=1610304823&sr=8-2
Let's Make HIStory :
https://www.amazon.com/gp/product/1533296723/ref=dbs_a_def_rwt_bibl_vppi_i3
Book On The Dance Floor :