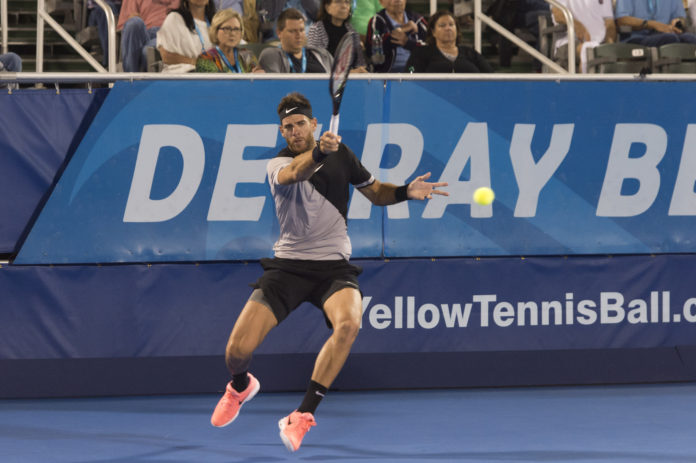 The Delray Beach Open by VITACOST.com (https://yellowtennisball.com/) announced that No. 5 ATP Tour ranked Juan Martin del Potro of Argentina has committed to playing and making his 2019 season debut in
Delray Beach.

Making his fifth appearance and starting his season for the third consecutive year in Delray Beach this year, del Potro also won the 2011 singles
title. Playing his first round match Tuesday, February 19th, at 8:00 p.m., del Potro will follow 2018 Singles Champion Frances Tiafoe taking the court at 6 p.m. in a blockbuster night of play.

"I have great memories of Delray Beach and the fans, from winning the title in 2011 to starting my comeback here in 2016," said Juan Martin del Potro. "This city will always be a special place for me."

Reaching a career-high singles ranking of No. 3 in 2018, del Potro was the US Open singles finalist (falling to ATP Tour No. 1 Novak Djokovic in the final), qualified for the Nitto ATP Finals for the fifth time and won his first ATP Masters 1000 title in Indian Wells defeating Roger Federer in the
final.
To date, del Potro has captured 22 ATP singles titles including the 2009 US Open and boasts the most wins (10) over No. 1 ranked singles players including Novak Djokovic, Rafael Nadal, and Roger Federer which is the most by any player who has not been ranked No. 1. In 2016, del Potro led Argentina to their first Davis Cup Title and won the silver medal at the 2016 Rio Olympics and bronze medal at the 2012 London Olympics.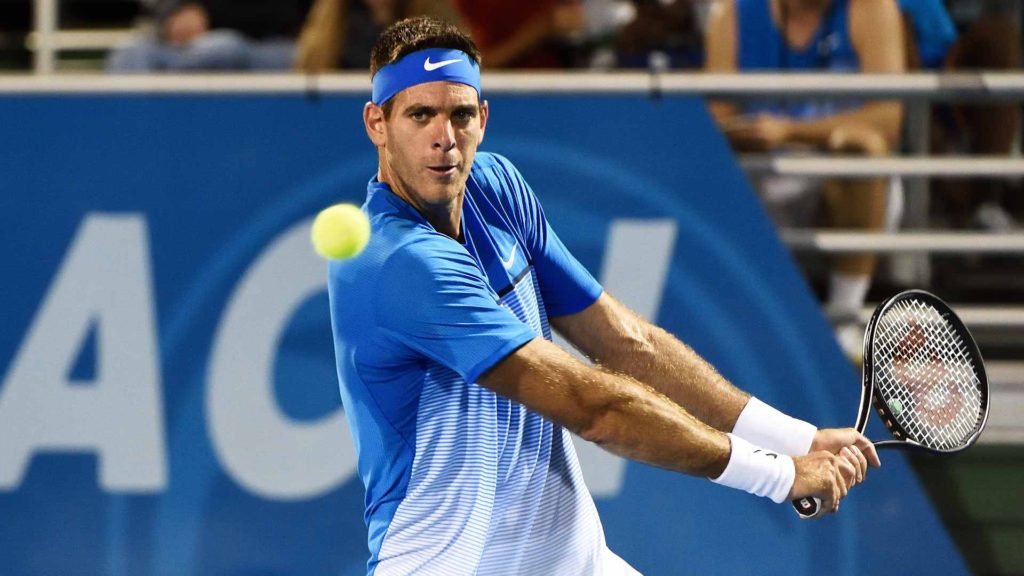 "We've been fortunate to forge a special relationship with Delpo (Juan Martin del Potro)," commented tournament Director, Mark Baron. "He enjoys the laid-back vibes of Delray Beach and is treated like family. He is family to all of us. We look forward to him launching another successful year starting here in Delray Beach."

Joining an already star-filled line-up, del Potro tops a field that includes ATP Tour No. 6 ranked Kevin Anderson and No. 17 Milos Raonic, both scheduled to play Tuesday, February 19th, during the day session. And with ATP sensation Nick Kyrgios and Tiafoe also in the mix, the Delray Beach singles title will be heavily contested. In the doubles action, the Greatest Doubles of All-Time Bob and Mike Bryan will play their opening
match Wednesday night, February 20th.

Legends lined up to play the tournament's opening weekend ATP Champions Tour event include Tommy Haas, Tim Henman, Mikael Pernfors and Wayne Ferreira on Team World and Fernando Gonzalez, Jessie Levine, Jan-Michael Gambill and Jay Berger on Team Americas.

The 10-day 2019 Delray Beach Open by VITACOST.com will begin
Presidents' Day weekend (Friday, Feb. 15 – Sunday, Feb. 17) with the ATP
Champions Tour legends team-event and ATP 250 qualifying tournament, continuing with the ATP 250 singles and doubles main draws starting on Monday, Feb. 18 and concluding with the finals on Sunday, Feb. 24.