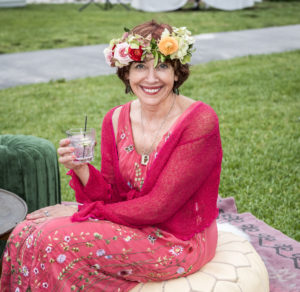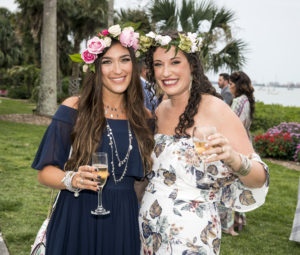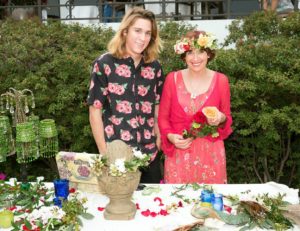 Tiger Lily Flowers and Antiques was creator and designer of stunning "Flower Crowns" for the premier Designing Daughters event at Selby Gardens on the bay in Sarasota, Florida. The beautiful attendees were graced with flower crowns befitting a summer queen- hopefully a new tradition for these ultra "giving" ladies who put philanthrophy first.
Linda Domenico and her son, visiting from Santa Barbara, California were on hand to provide the ladies with their "crowns" creating an elegant fantasy. The "Bohemian Blooms" inspired event was a huge success.
Designing Daughters was founded in 2009, by then Designing Women Boutique Board member, Shelley Lister, as a committee to attract younger supporters and to help the organization with their fundraising efforts.  Along with Nikki Taylor, the Founding President, Jane Thompson and Montana Taplinger, past Presidents, and many more, the committee grew far beyond expectations.  As of January 2015, because of this growth and membership wishes to grant to a wider range of organizations, the Designing Daughters of Sarasota branched out from the Designing Women umbrella to allow for continuous & organic growth.
Special thanks to Cliff Roles, who captured the beautiful images from the event.