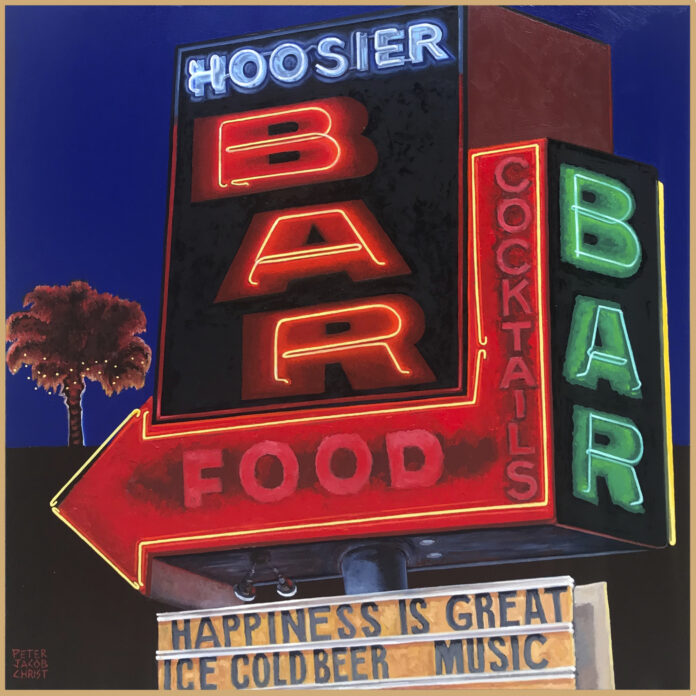 "The Art Ovation Hotel, an Autograph Collection, was designed to bring greater awareness to contemporary artists whose works make a lasting impact on society," said Greg Tinsely, general manager. "While the exhibit was not originally planned this way, these artists and their works all are the products of tense times under strict regimes, a fact not lost on any of us living through the uncertainty of today's international conflicts. It is our hope that by sharing these intimate pieces, a larger tale of resisting autocratic forces is told that will help us all to come together. We look forward to both hotel guests and neighborhood visitors enjoying these displays and are humbled to have the opportunity to share them with larger audiences."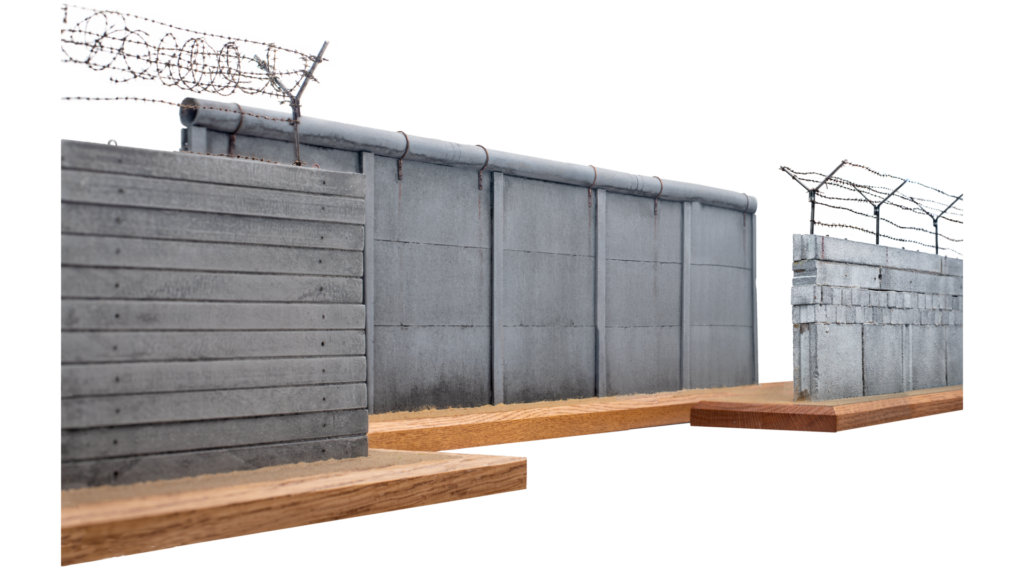 The six new exhibits include Tribute to Andrés Valerio; Ana Albertina Delgado: The Human Mysteries and the Indifference of the Universe; Alexander Solotzew: Life in Colors; Peter Jacob Christ: Disappearing Signs of Life; and The Rainer Hildebrandt Collection: Original Painted Slabs from the Berlin Wall, as well as The Florida Watercolor Society (FWS)'s 2021-2022 Traveling Exhibition. Visitors are invited to enjoy the works at their own leisure or can request a guided tour for a deeper understanding of the artists and their works.
"While we officially opened the exhibitions at the gala reception, the hotel has been working on them for some weeks now, allowing each of our associates effectively to become docents," Tinley added. "Arguably the only thing more powerful than the works themselves are the stories behind them. Education leads to greater understanding and appreciation for art, and this in turn, gives us hope for a better tomorrow."
Located at 1255 North Palm Avenue, the eight-story hotel hosts distinctive artworks, culinary experiences and live, interactive events that allow guests to enjoy a uniquely Sarasota stay. Hotel amenities include a rooftop pool bar with sweeping views of downtown, 24/7 fitness center, complimentary Wi-Fi throughout the property and approximately 10,000 square feet of state-of-the-art meeting and function space. Guests are invited to dine at Overture Restaurant and Gallery Lounge, serving locally sourced foods with an artistic flair. In addition to floor-to-ceiling windows providing stunning views of Sarasota, guests rooms are outfitted with extra touches to stoke creativity, including a ukulele, sketch pad and colored pencils.
About the Artists
Andrés Valerio
Andrés Valerio (Havana, Cuba, 1934-Miami, Florida, 2021) studied at the Academia de Bellas Artes San Alejandro (1958). He joined the Union of Cuban Writers and Artists (UNEAC) in 1969 and was an active participant in the visual arts scene on the island for over two decades. His open opposition to Cuba's socialist regime made his work stigmatized and marginalized. Valerio went into exile in 1980 and arrived in Miami as part of the Mariel exodus. His paintings were featured in numerous individual and group exhibitions and belong to worldwide private and institutional collections. Valerio received many awards, including the CINTAS Fellowship for Drawing and Painting (1982). 
Ana Albertina Delgado
Ana Albertina Delgado was born in Havana Cuba, in 1963. She studied art at the Academia de Bellas Artes San Alejandro (1979-1983) and pursued her Bachelor of Fine Arts at the Instituto Superior the Arte (ISA). Delgado is one of the few women who participated in what is known today as Cuba's Eighties Generation. In 1993 she moved to the United States and settled in Florida. A talented and sensitive artist, she has created a robust body of work characterized by a unique style she uses to question important topics directly and strikingly. She has participated in numerous exhibitions in Cuba, Colombia, Germany, Mexico and Venezuela. She has received several awards and was a finalist of the CINTAS Foundation Fellowship in Visual Art (2021).
Alexander Solotzew
Alexander Solotzew was born in Kaliningrad, Russia, in 1957. At a young age, he was admitted to the Art Lyceum for gifted children under the supervision of the Russian Art Academy in Moscow. Later, he enrolled in the world-renowned Fine Art Academy in St. Petersburg. After receiving his master's degree in fine arts in 1980, he immigrated to Germany, where he began his artistic career. Solotzew has presented over two hundred exhibitions in Europe and the United States. His award-winning works belong to private and institutional collections in Europe and the United States.
Peter Jacobs Christ
Peter Jacob Christ attended Syracuse University and studied painting at the Sir John Cass School of Art in London. He pursued painting and worked as a creative director in advertising while earning a Master of Fine Arts from New York University.
His artwork is planned and constructed similarly to the abstract expressionist and modernist works. The paintings presented in the exhibition convey his cheerful sense of humor and love of color by representing old street signage and symbols that bring back memories and inspire nostalgic feelings.
The Florida Watercolor Society
The Florida Watercolor Society (FWS) is the largest state society in the United States with almost one thousand members. Its mission is to promote the art of watercolor and to educate the public as to the importance of watercolor as a creative and permanent painting medium, while contributing to the cultural atmosphere of the state of Florida. Each year, the Florida Watercolor Society holds an Annual Juried Exhibition. From over 500 entries approximately 40 pieces are chosen to travel to different venues. This year's exhibit features 37 works by artists from Boca Raton, Cape Coral, Clearwater Coral Gables, Homestead, Inverness, Jacksonville, Land O Lakes, Lecanto, Longwood, Melbourne, North Port, Ozona, Palm Harbour, Parkland, Pensacola, St. Augustine, St. Petersburg, Sarasota, Spring Hill, Tallahassee, Tampa, The Villages, Venice, Winter Garden and Winter Park, as well as Eden Prairie, Minn.
The Rainer Hildebrandt Collection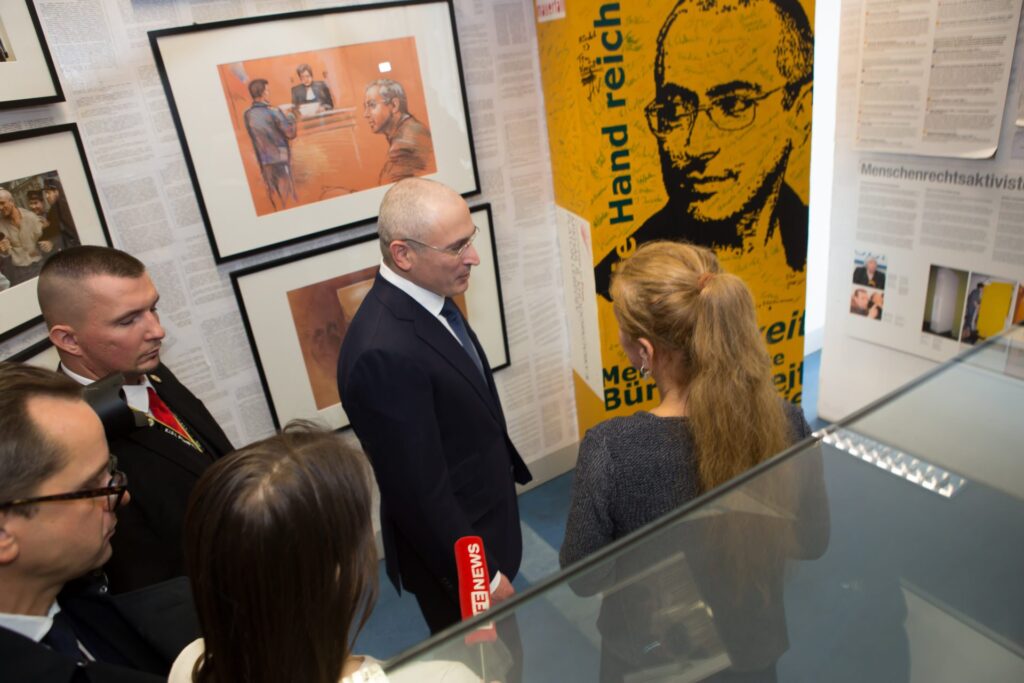 The history of Rainer Hildebrandt's Collection begins with Rainer Hildebrandt's own story. Born in Stuttgart, Germany, in 1914, he became an active participant in the resistance against East Berlin's communist regime after World War II. A believer of individual freedom and justice, he worked with the CIA in helping East Berliners escape to the west, befriended many of them and helped them settle in West Berlin. Taking his activism one step further, Hildebrandt started sharing their stories and displaying the equipment they used to escape. Eventually, he founded the Checkpoint Charlie Museum, located across the street from Checkpoint Charlie, a well-known clearing gate between East and West Berlin. Hildebrandt saved and preserved 1,000 pieces of the eastern perimeter of the Berlin Wall dismantled near the Checkpoint Charlie area. He commissioned three Russian artists, Tamara Dubinovskaja, Andre Aksenov and Vladimir Smachtin, to paint 115 slabs. The display honors the memory of those who died trying to cross the Berlin Wall during the 28 years of separation.
About Shaner Hotels
Headquartered in State College, Pa., Shaner Hotels is one of the foremost owner-operator companies in the hospitality industry with more than $1 billion invested in 60 hotel properties owned and managed across the U.S., Italy, Greece and the Bahamas. Over the past 40 years, the company has also been engaged in both new development and redevelopment of more than 80 hotel projects with leading brand affiliations such as Marriott International, InterContinental Hotels, Choice Hotels and Hilton. New properties are constantly evaluated as Shaner Hotels continues a conservative yet opportunistic approach to growth. For more information about the company and its divisions visit www.shanercorp.com.