Notable Guests In Attendance Included: Jacqueline Bisset, Kenny G, Mark Famiglio, Russell Brown, Kelly Blatz, Penny Lane, Barry Avrich, Roger Mancusi, Christina Bazdekis, Addie Morfoot, Tatiana Siegel, Wilson Morales, Joe McGovern, Linda Miller, Judah McFadden, Josh Braun, Charles Williams, and More
THE SARASOTA FILM FESTIVAL is held annually in Sarasota, Florida, the Sarasota Film Festival emphasizes the best in cinema alongside exciting programs and events, with more than 200 films screened each year including features, documentaries, shorts, and kid-friendly picks. Entering its 23rd year, the festival brings the best new and established independent filmmakers to the Festival with local and kid-friendly programs that showcase its idyllic Gulf Coast community. The festival is a 501(c)(3), non-profit organization and also offers a year-round educational program, which reaches thousands of local students through classic film showcases, film contests, summer camps and instructional workshops.
Additionally, on Friday, April 8th the Sarasota Film Festival hosted a private and intimate Film Finance Forum where screenwriters and producers on the ground of the festival were given the opportunity to pitch their projects currently seeking funding to a room of local investors. Attendees also participated in a panel discussion on film production and distribution in the changing economic market thanks to home streaming services. The conversation was moderated by VARIETY's Addie Morfoot.
Barry Avrich (OSCAR PETERSON: BLACK + WHITE), Roger Mancusi (HANNAH HA HA), Roberto Bentivegna (HOUSE OF GUCCI), Linda L. Miller (LOREN & ROSE), Judah McFadden, and ICM Partners' Christina Bazdekis were among the forum participants.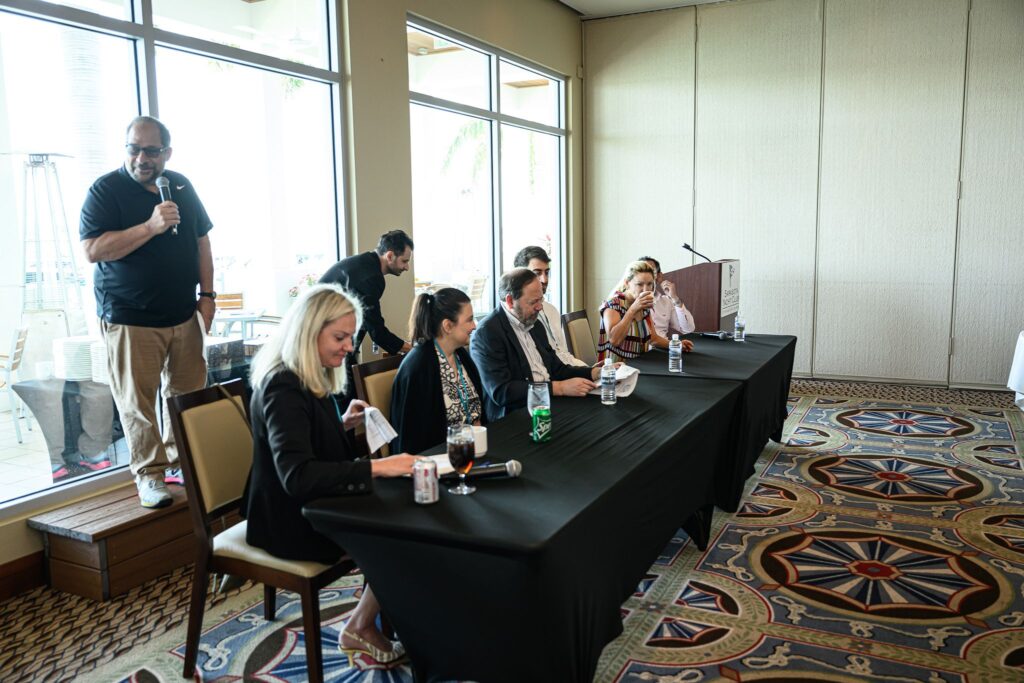 Sarasota Film Festival Film Finance Forum at the Sarasota Yacht Club.