For the world, Social Distancing is a big adjustment on many levels. As hard as it is for adults, kids are having a difficult time as well, Their lives have been turned upside down. What seems natural is now unheard of, such as going outside and playing freely with their friends, going to school and even innocuous birthday parties.

Cabin fever is setting in and there are only so many creative ways to fill the space and void.
Enter in a new idea.. Paul and Petra Ratner believe they have great way to enjoy the vast amount of free time for kids — a worldwide zombie invasion. So they've started one, and they're inviting kids everywhere to be part of it.
Throughout April, kids in grade K-12 can be part of — that is, make part of — "The World's Largest Zombie Movie." And they can do it right at home.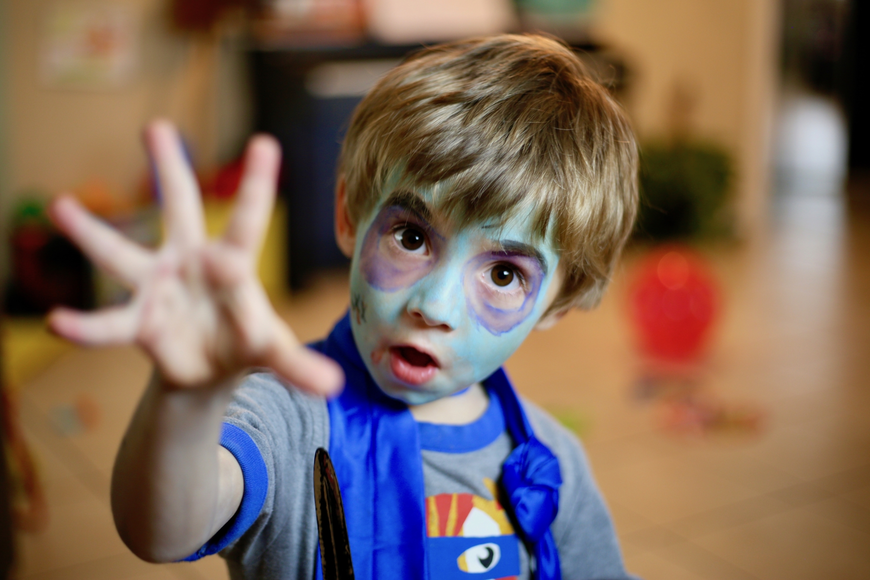 Of course, it is now deemed a perfect time to make a zombie movie! What else? In fact, you can take part in making the world's largest zombie movie. The organizers of the project are professional filmmakers who help guide this process, but most of the filmmaking will be done by the kids. The project is open to any kid in the world and there's no fee to participate.  How does it work?
The project is made by "Waves" of filmmakers who film assignments based on given instructions and choices. Register for FREE today (by April 17th) to be one of the WAVE 4 teams of filmmakers from around the world who will take part in this amazing experience. Wave 3 filming is already underway with over 230 filmmakers participating.
On April 17th, we will send out WAVE 4 assignments to teams of filmmakers, who will each get their part of the script. They will get a week to film.
On April 24th, we will announce new WAVE registrations for additional filmmakers to join us. Then the groups get another part of the script and so forth.
We will continue this process, getting footage from new waves of filmmakers from all over the world for different chapters of our zombie saga.
Always Thinking About Film and Creativity..
"It was just an idea, you know, to have some fun" Paul Ratner says. If the world hadn't taken this huge plot twist, the Ratners would be spending precious little time at home this week. Paul Ratner was managing director of the Sarasota Film Festival, and Petra Ratner was the festival's director of development and events. SFF had been slated for March 27 through April 5.
But instead of 10 days of screenings and socializing, like so many people, they're pretty much homebound with their sons, Felix and Alfie, and a lot of unexpected free time they didn't know what to do with.
Ratner says: "You know, we're filmmakers. Why not create this type of film where kids who are in their different homes all over the world, we could give them a purpose, which is to shoot a zombie movie."
Not just a zombie movie, but a monster of a zombie movie. "What we're trying to do is kind of an interesting challenge," Ratner says, "kind of a large-scale, group film."
For more information and have fun-