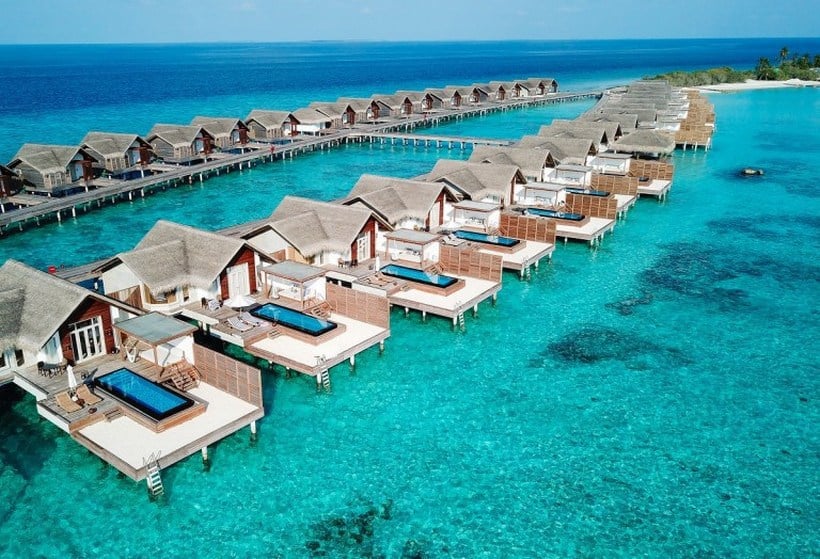 An island inspired by artistry, Fairmont Maldives Sirru Fen Fushi offers guests the chance to get creative in paradise in its on-site Art Studio or in the privacy of their own luxury villa, with individual lessons honing specific skills or courses guided by the resident artist. Guests are given the tools, materials and skills needed to paint, sculpt or draw their own masterpieces, inspired by the abundance of natural beauty in the island's verdant surroundings. Art-enthused travellers can try their hand at coconut, canvas or wood painting, before learning how to make their own clay or wood sculptures. Bespoke crafting activities are also available, whereby guests can create something special to take home; from designing a dream catcher and weaving authentic Maldivian rugs, to making jewellery from seashells.
The luxury resort is home to the world's first underwater art gallery in the form of a coral regeneration project – the Coralarium. Conceptualised by British eco-artist, Jason deCaires Taylor, the Coralarium is a steel sculpture housing ten abstract sculptures, designed to replicate the natural formation of coral and attract local marine life. Now, guests can explore the Coralarium on guided underwater art tours with the resident marine biologist, learn about marine conservation, plant their own coral, and create their own marine-inspired masterpiece in the art studio. Located on the Shaviyani Atoll in North Maldives, Fairmont Maldives boasts one of the country's largest resort lagoons, home to an array of colourful marine life. The luxurious, 112 villa resort is an island full of adventure is home to the largest, 200m infinity pool in the Maldives, three restaurants, two bars, a 9km long manta ray cleaning station and the Willow Stream Spa (Fairmont.com/Maldives)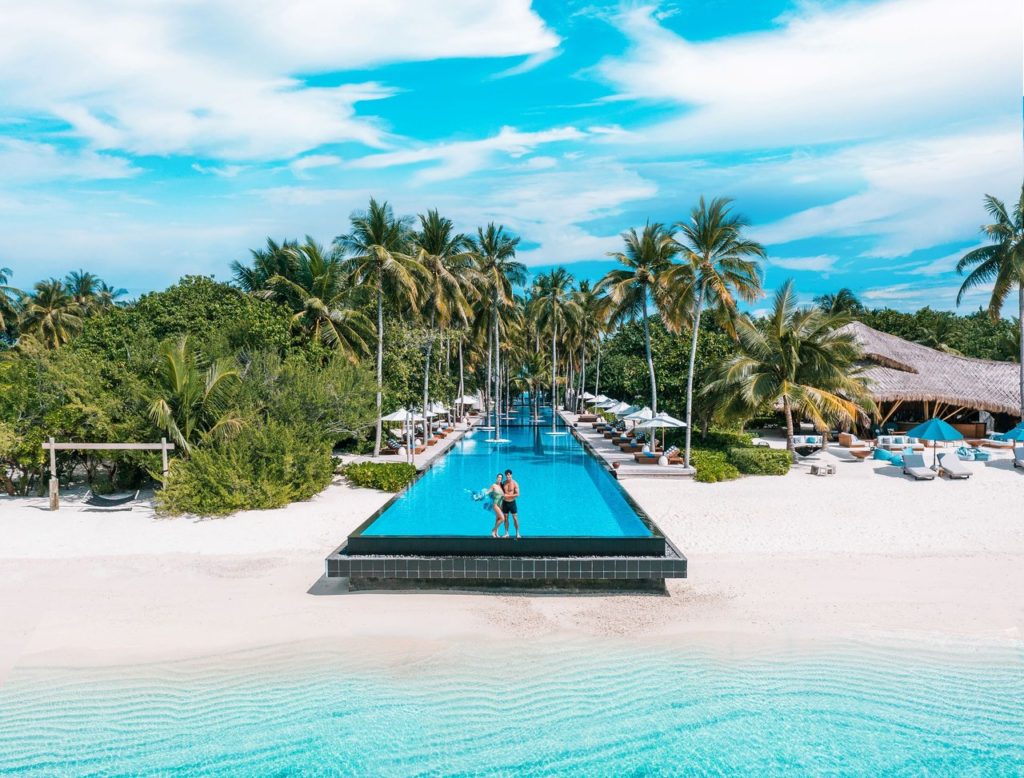 Set in the heart of central Turkey, guests of argos in Cappadocia – an authentically Anatolian hotel set within a 2000-year-old network of ancient ruins, caves and underground tunnels – can learn how to capture the magical atmosphere of Cappadocia on a professional guided photography tour. Famed for its unique rugged landscape of surreal fairy chimneys and honeycombed hills, Cappadocia is arguably one of the world's most picturesque destinations. Organised through argos' concierge service, travellers will have a chance to head out on a guided tour of the region, visit the famous Cappadocian hotspots and learn expert photography tips and techniques, turning their travel moments into memories to cherish for years to come.
With both day and night photography tours sold separately taking lighting and time of day into consideration, there are a number of routes available for travellers to discover the wonder of Cappadocia's landscape from the best vantage points. Guests can choose to embark at sunrise or sunset to capture images of the famous balloon departure area where dozens of colourful hot air balloons drift over the skyline, photograph beautiful wild horses in the canyons (Cappadocia means 'the land of beautiful horses' in Persian), and even head out at night to photograph the star-studded sky and learn time lapse techniques. There are an abundance of areas of breath-taking natural beauty to uncover, from the unique volcanic rock formations and ancient churches carved from caves to the peak of Mount Erciyes and Tiraz Castle (www.argosincappadocia.com)