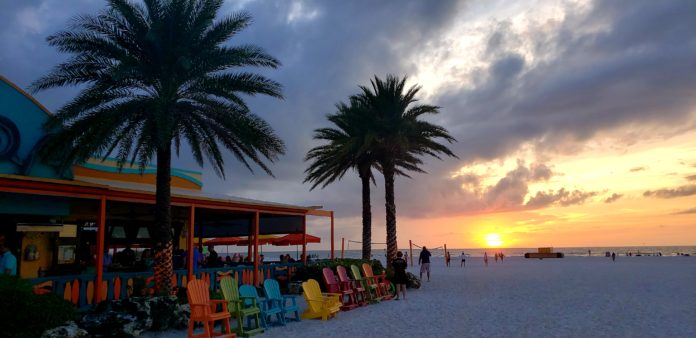 A look at some options for a waterside meal an hour north of Sarasota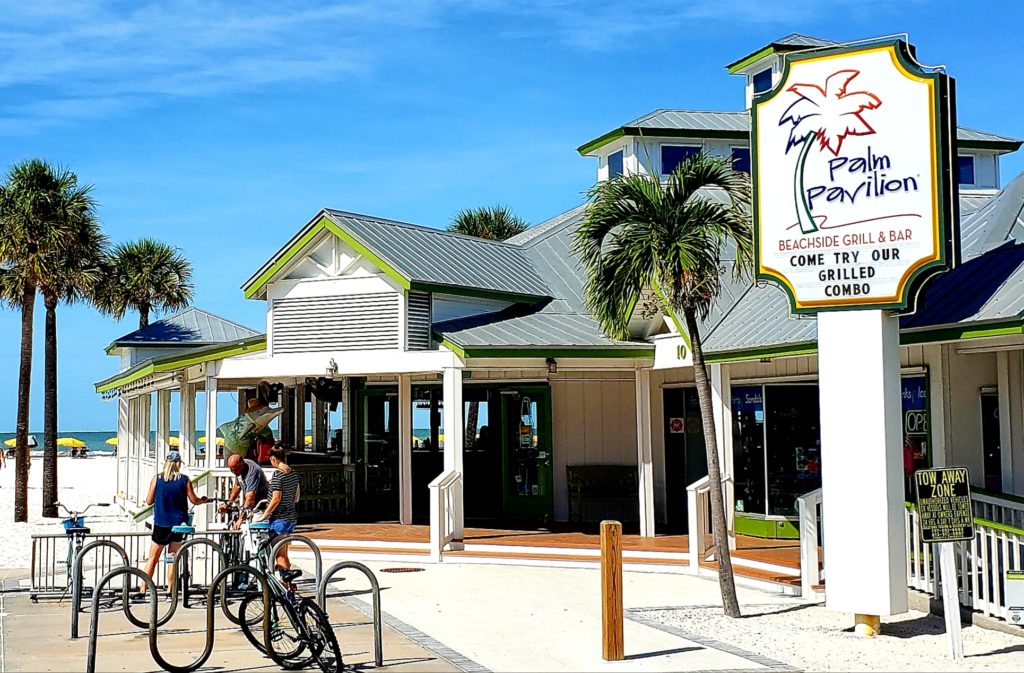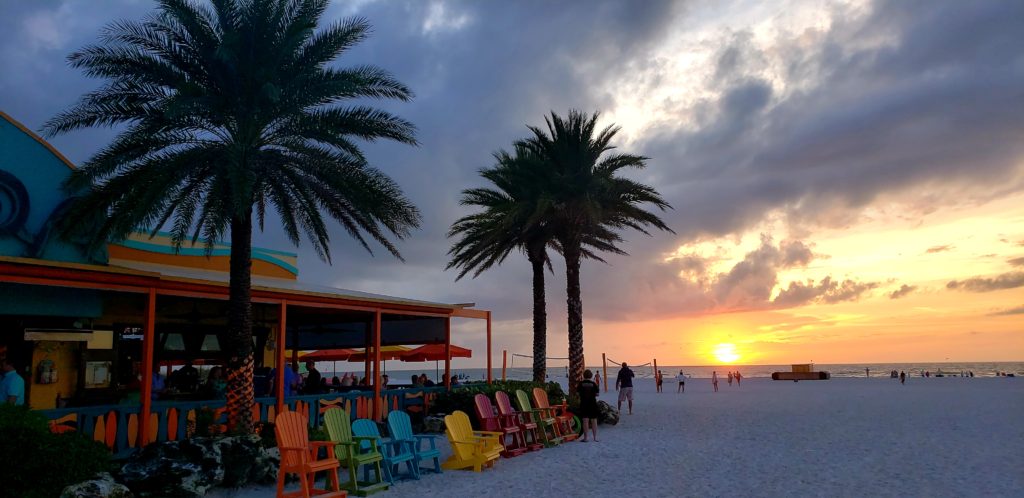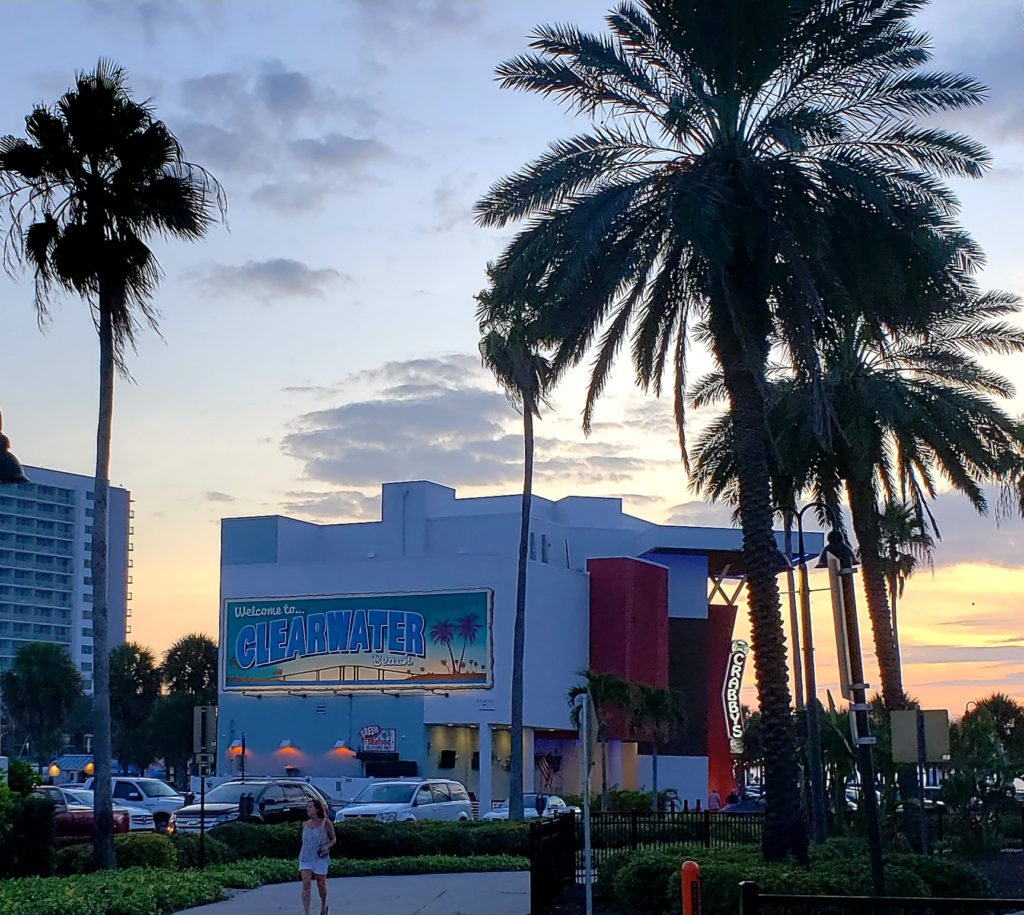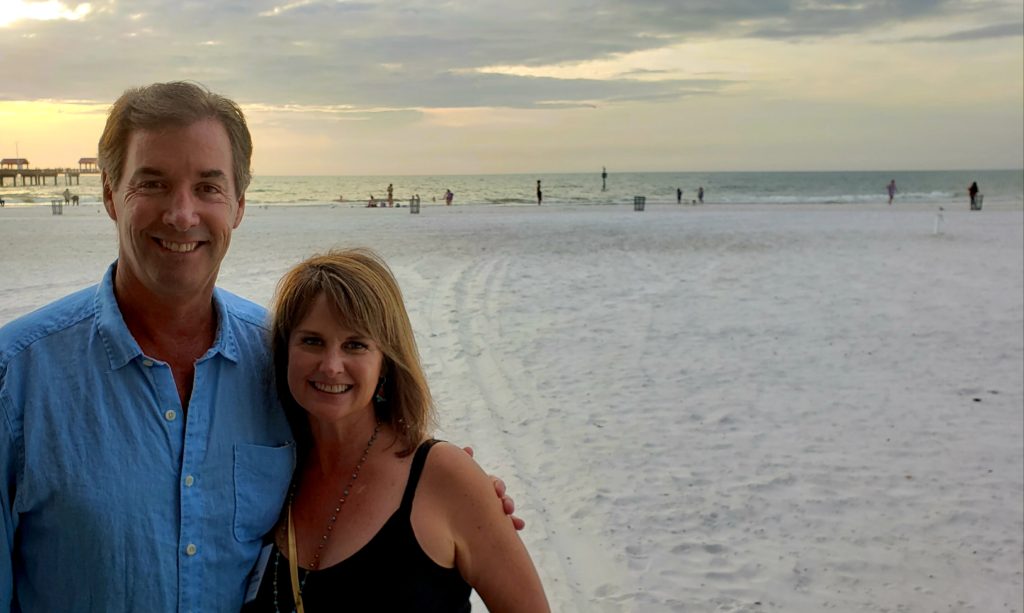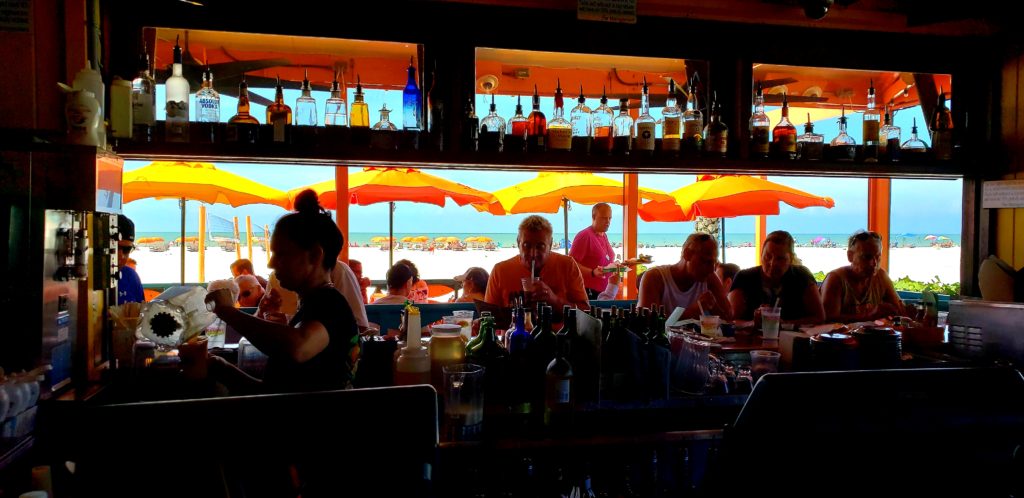 I haven't spent a lot of time in Clearwater Beach, until now. With all the t-shirt shops, restaurants and tourists—it reminded me a little of a much larger version of Siesta Village. For those of you who have been to Ft. Myers Beach, it's probably closer to that vibe.
One of the first places you notice as you come across the big bridge from downtown Clearwater is a 3-story casual seafood restaurant called Crabby's Dockside. Appropriate name for a place that specializes in crab legs.
It's a fun place, lots of windows overlooking the Gulf of Mexico and a positive energy inside the massive restaurant.
We got two steamer buckets—clusters of crag legs with melted butter and a choice of sides. I had the waitress put a bib on me once I realized my Tommy Bahama shirt was in harm's way and my hands were too messy to start over!
They have another crab bucket that you can combine with shrimp, clams, mussels and several other options.
And if you're thirsty, they also have a Crab Trap Bucket—which includes a lot of juice and a lot of rum. Tim is the Manager and he keeps a calm demeanor despite the big place he oversees.
**
The next day we rode our bikes to a fun lunch spot a little farther north called Frenchy's Rockaway Grill on the Beach, and it is right on the beach. Great view and people-watching. We sat at the bar and listened to live music and felt a million miles from home—even though…this is something we could do at home.
There are four Frenchy's restaurants on Clearwater Beach. They pride themselves in real grouper that is "reel fresh." Clever. Ralph is the manager—and he's rushing around serving food in between talking to a visiting writer.
Erin had the Sesame Tuna and I had the Seafood Salad. We were both very happy with our choices.
**
Later that night we went to a similar spot right across the parking lot called the Palm Pavilion. They say they've been around since 1926! They're doing something right!
The manager, Tom, gave us to a table right along the railing, inches from the sand where we watched the sun disappear into the Gulf of Mexico.
I've always felt a waiter/waitress can make or break the whole experience—and we were fortunate to have a surfer dude with a strong work-ethic named Mitchell. He looked the part of a beach-side waiter, but his manners and timing set him apart. He seemed genuinely invested in our experience, wanting to make sure we were happy. Thanks to him, we were.
Erin and I usually try to get different selections for the sake of the article, but in this case neither one of us wanted to back off the Grilled Seafood Combo. We both thought it was excellent.
Very enjoyable evening listening to a talented guitarist before walking back to our hotel—the Clearwater Beach Hilton which features a parking fee, a resort fee and a fee to use a chair on the beach.
**
The next morning, we got a taste of Sarasota/Lakewood Ranch when we had breakfast at "Another Broken Egg Café." There are 15 in Florida including Siesta Key and Lakewood Ranch. The General Manager, Brian, previously worked in Sarasota.
One of the highlights of this great breakfast spot is the gluten-free pancakes. Since I learned I had a wheat allergy nearly ten years ago I haven't had many pancakes. This was a rare treat!
The restaurant is bright, clean and the wait-staff was very friendly.
**
Do you ever read Trip Advisor? I find the reviews very interesting and revealing. While looking up places to eat on Clearwater Beach, I was intrigued by one particular place that scored the highest of 626 restaurants in that area. We had to check it out!
"Poke Havana" is located along the causeway on the way in and out of Clearwater Beach. Clearly they're not getting the high rating based on the wait-staff or the ambiance as it is mostly a take-out facility with a few high-chairs along a front window counter—so it's all about the food.
You can take your pick from their signature bowls or built your own. Fresh tuna, salmon, shrimp or chicken to name a few. Or you can get a fresh-pressed Cuban with chips and guacamole. Unfortunately no gluten-free bread, so we built our own bowl. Very tasty and very healthy — and a nice way to end our short trip to Clearwater Beach.
So there you have it, five great restaurants just over an hour north of Sarasota If you love Siesta Key, you'll love Clearwater Beach.
RAY COLLINS