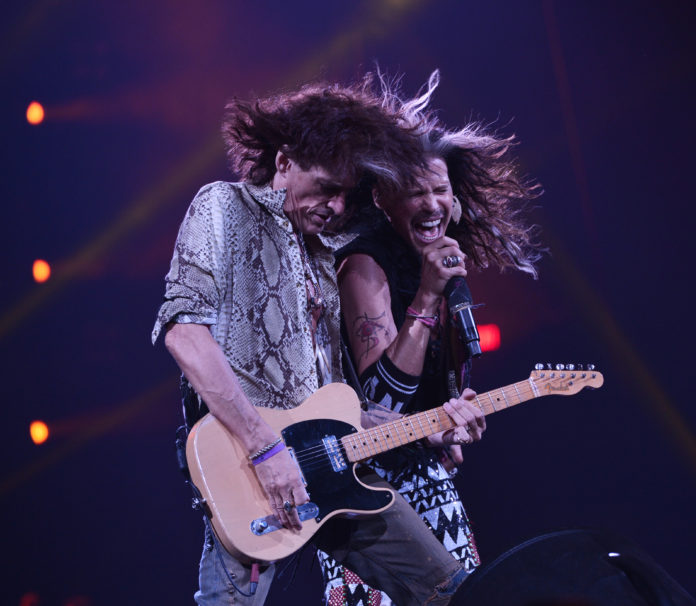 ROB SHANAHAN IS ONE OF THE WORLD'S most published photographers in the music industry today. His photos have appeared in numerous ad campaigns, on record and DVD covers, in books, and magazines around the globe.
Rob is Ringo Starr's personal photographer and has been working with him since 2001. He has photographed and designed covers for Ringo's records; "Postcards from Paradise" released in 2015, "Y-Not", "Ringo 2012", DVDs and tour books. He also photographed milestone appearances of Ringo Starr and Paul McCartney for The Beatles LOVE show in Las Vegas, Beatles Rock Band release and the Beatles 50th Anniversary celebrations.
Family Beautiful caught up with Rob on a recent trip to the Gulf Coast and he effortlessly revealed his experiences, inspirations and what is like hanging out with true music legends.
1. As a photographer what inspired you to choose this as your career path?
I don't remember ever making a conscious career path decision, photography was just something I loved doing. And playing drums. I started drumming when I was 10, photography around 13 or 14. My college roommate was a pilot, so I would often fly with him in a little 2-seater Cessna 152 and take photos from the sky. I started selling my aerial photos and that's when I realized photography was a good way to make some bread. I moved to Los Angeles shortly thereafter and kept shooting and playing drums.
Your work has introduced you to some amazing talent can you give us the top five experiences and a little bit of the backstory on getting the right images for the particular assignment.
I once made a few phone calls to arrange getting Ringo Starr and Rolling Stones drummer Charlie Watts together for a shoot. The next day we met at Ringo's house and spent the afternoon drumming and making photographs. As a drummer it was a pretty amazing experience. As a photographer, getting the Beatles and the Stones drummers together for a photo shoot was just cool as hell. Some of my favorite photographs are from that shoot. Others from the "top five" would have to be jumping on tour with Aerosmith. Steven Tyler is nonstop entertainment and loves the camera. He's also a big kid at heart, like me, so we got along great. And I just love that band. Van Halen was on of my fave bands growing up so it was a thrill to meet and work with them as well. There is no one more iconic than Keith Richards, so meeting and photographing him a few times has been just out of this world. And of course my photos of Paul and Ringo are a big hit. Probably one of my most iconic shots is of Paul kissing Ringo. During that session I did have a split second "holy crap" moment of having the Beatles rhythm section in front of my camera. The coolest part is that it was just the three of us in a studio. No lawyers, publicists, or agents. Just the three of us creating art. How many people get to say they've created something with the Beatles…!
What are your favorite locations in the world to shoot and is there any place that you have not been to and aspire to go to?
That's a tough one, I've been lucky in that I've been to many places with my camera. London, Paris, Amsterdam, Bali, Germany, Italy, Spain, St Lucia, Belize, Liverpool with Ringo, so many more. I just released a limited edition of gallery prints available from a recent trip to Switzerland. What a beautiful country. Still on the list is Africa, Japan, Antarctica…
You follow the careers of many historic and music icons -how does your work change through their careers to reflect their wisdom versus their youth?

I've been photographing a handful of major music icons through the years. And like any relationship, it changes over time. Hopefully this is reflected in my work. Getting to the core of someone is usually a good thing, I like to capture who they truly are. But sometimes it can bite you like a snake. I like to think I bring the best out of everyone I photograph. People hire me because I'm easy to be around, I love music, and my goal is to make them feel at ease and look as good as possible.
Photography has changed it's become probably more ingrained in society now more than ever due to social media what are your thoughts?
I do use social media as another platform to showcase my work and promote my gallery shows, seminars and workshops. Another benefit is that there are a lot of young photographers out there hungry for information and education. So I've been busy filming the "Rob Shanahan Masterclass". An online education course that takes you behind the scenes and into my mind! I found out I love having a film crew follow me around recording the scene. I discuss my camera and lighting settings and share techniques on how to go about getting a particular image.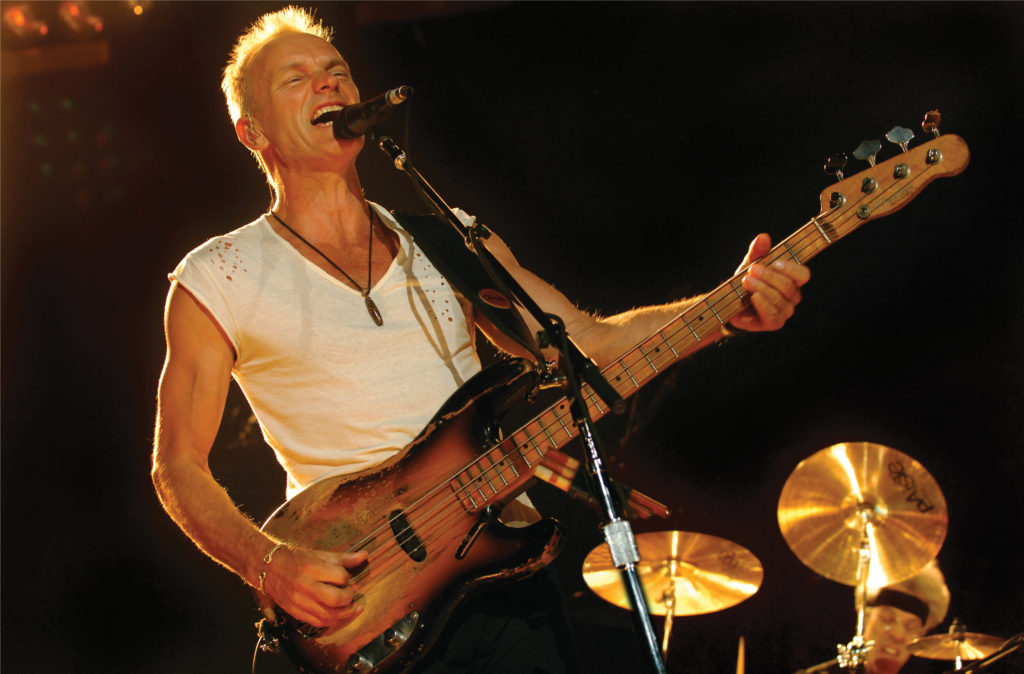 What are some of the most amusing experiences that you have been through during your career as a photographer for celebrities and musicians?
Walking in to my hotel room and finding my wife and a shirtless Michael Strahan.
Your book is amazing – can you tell us a little bit about the gestation of the idea and how long it took you to create it -each image is a story in and of itself it's hard to ask you what the top five are because every image is amazing so could you give us a little bit of the backstory?
VOLUME 1 is my first published collection of my work so I needed to hit it out of the park. It was a long process but extremely rewarding experience. My wife Hillary is a graphic designer so my agreement with the publisher was that we would do the layout and design. We worked for almost a year on it, every free minute we had from our clients and daughter. The painful part was deciding which photographs to include out of the thousands and thousands of images going back 20 years. I love that the photographs are full bleed on each page. No page numbers, no titles, no text. It was her brilliant idea of having the thumbnails and my backstories after every 32 pages. Not in the back of the book like all other photo books. Interestingly, new photo books are coming out in this format we created. Flattering. The icing on the cake was getting Ringo to write the foreword.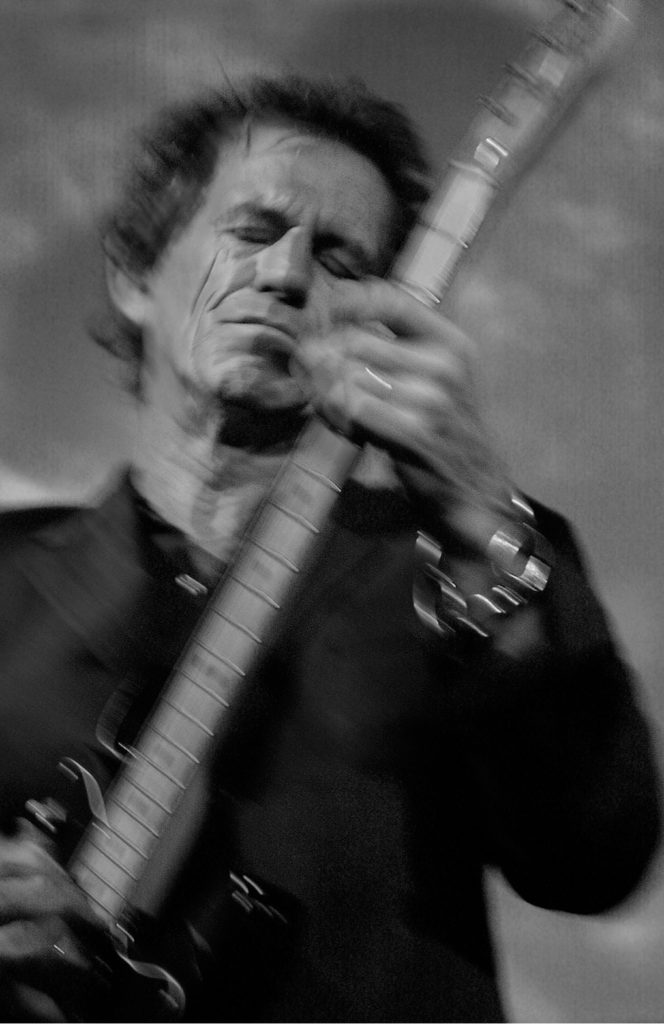 What are some of the things that you would tell aspiring photographers? How do you develop your ideas without giving us any secrets and what do you think separates a person who is truly a photographer/artist versus someone who is not as gifted?
I do seminars and workshops around the country and the most asked question is how to get from just starting out to where I'm at. There is no secret, just find out what it is you love to shoot and find a way to make it your career. Live it and breathe it. My passion happens to be rock and roll. As far as developing my ideas, I like to collaborate with the artists I'm working with and see what comes up. Sometimes I have 5 minutes with an artist to create magic, so I need to come up with something fast. I guess that's where my true talent lies, I see things others don't.
Do you work all the time or do you have anything that you do for fun? People would consider your career at a dream level so what do you do in your downtime?
The joy in life is to do something that doesn't seem like work. I love taking pictures so I do it a lot. Even on vacation I have a camera. And I love playing the drums so I stay busy with my band the Hollywood Stones, an excellent Rolling Stones tribute band! I've been in this band for 22 years. Hillary and I are happy raising our daughter so home life is awesome too. I am also a fitness freak, and at age 50 I'm probably in the best shape of my life. Mentally and physically.