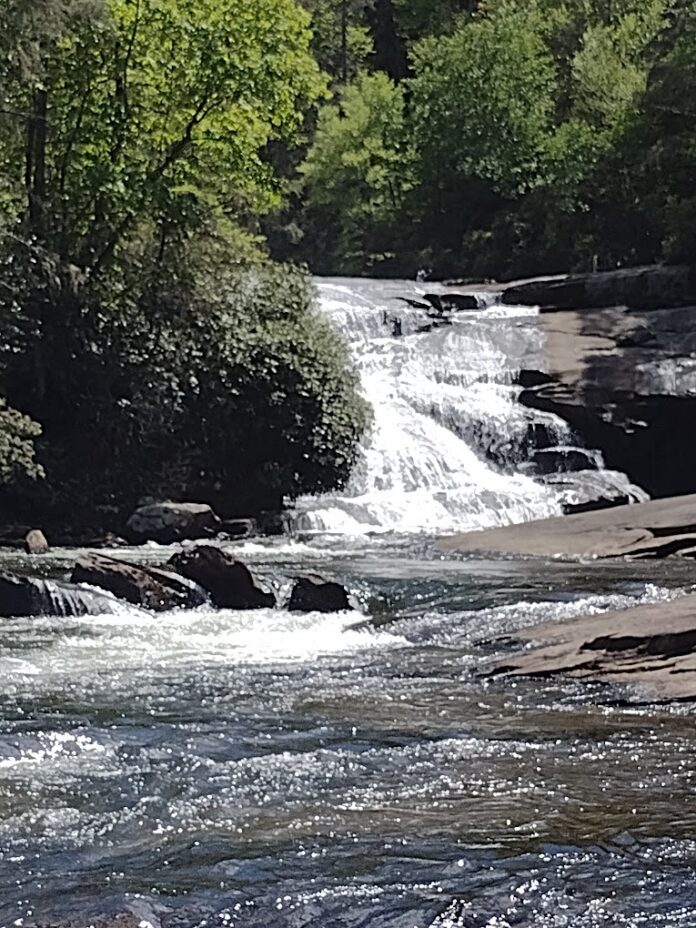 By Susan Short
There is an allure of adventure and the freedom of the wilderness that calls every summer. Perhaps it was because I was sent to camp in my childhood, at the time, much to my chagrin, but looking back, it sealed the desire for exploration and resilience. Or perhaps it was that my parents always relocated to Western North Carolina each summer and I often went to visit and had a fantastic time.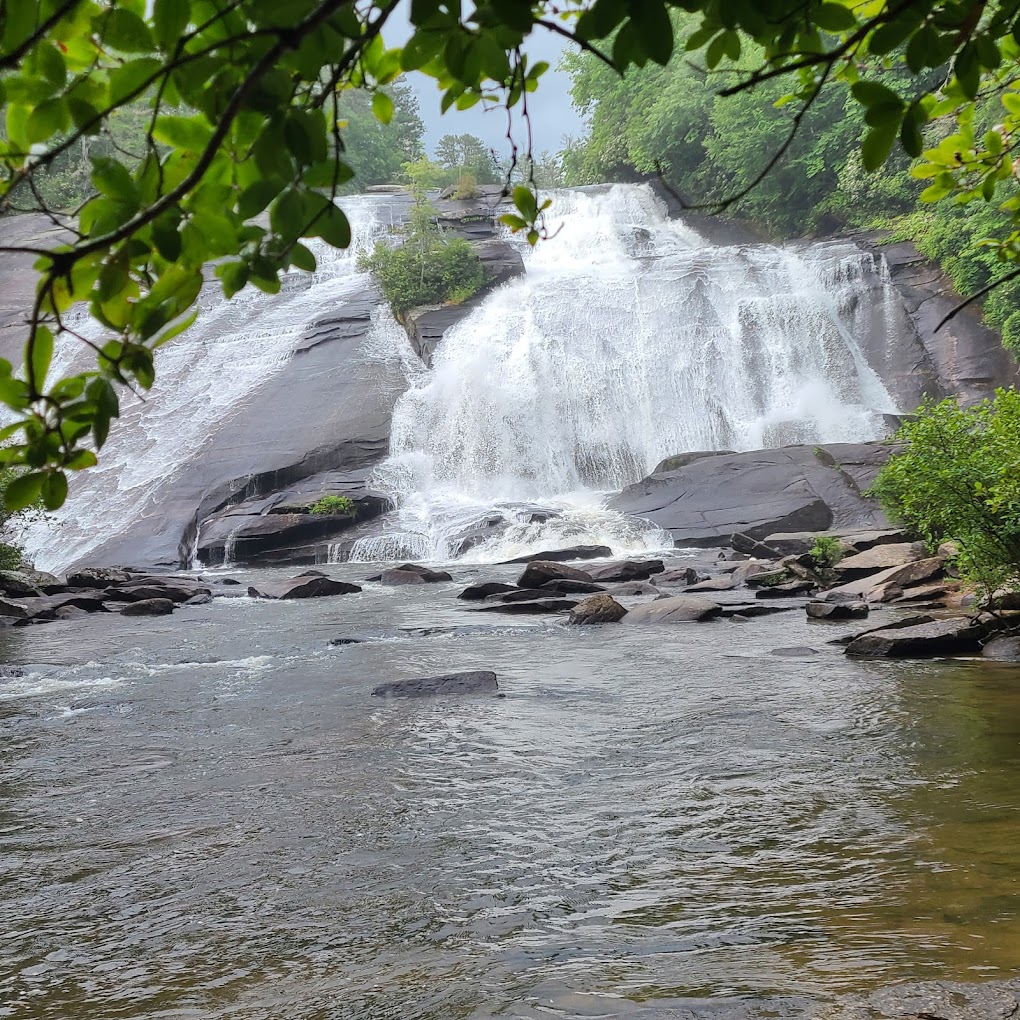 Enter the summer of '23. Looking for a fun short or long if you have time, adventure packed vacation that hits all the marks for great lodging, grand outdoors, amazing hiking and really good cuisine? Then, look no further than Western North Carolina. There are so many beautiful areas with pristine wilderness and charming small towns that are right out of a book or film. And many are, actually!
We decided to hang our hats in Cashiers, North Carolina. Close to some amazing National parks and hiking everywhere, one location better than the next! The winding roads take a longer time to traverse but the climb takes you far away from your everyday life, opening the door to a new perspective!
After combing all kinds of sites, we decided on The Wells Hotel, Cashiers. This is a rustic, yet modern mini camp that is just off the main highway- 107 and has very convenient options for us city folk. Great local brewery and restaurant down a path on the property as well as a great local coffee shop in a beautiful cabin with lovely decor.
We had the "Hops Suite" which came with fun directions: go down a gravel road along the side of the Bucks Coffee building till your reach a newly renovated cabin. The cabin was great! Very new and had a full kitchen, lovely furnishings and an upstairs loft -spotless and a perfect mountain hideaway. I even spotted a large black bear one early evening strolling across the field in front of the cabin with something in it's mouth!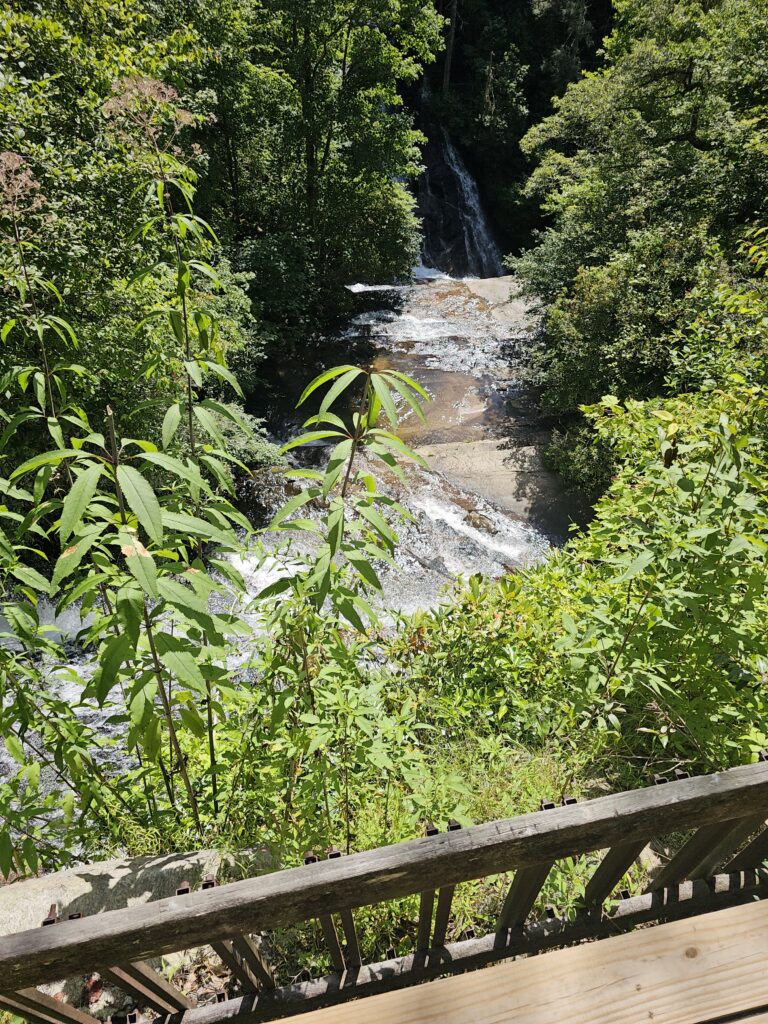 The best way to explore the area is to get your bearings, pack your gear and head out to one of the many spectacular National Parks to go hiking! We had a hard time deciding which places to go- but after a recommendation- landed on Dupont National Forest. This had incredible easy hikes to magnificent waterfalls- and many different vistas and hikes to chose from.
A brief and interesting history of the area: DuPont State Recreational Forest, commonly known as DuPont Forest, is a 12,500-acre state forest, located in Henderson and Transylvania counties of North Carolina. The name originates from the fact that the DuPont company arranged the sale of the original tract to the state. Adjacent tracts have since been purchased and added to the state forest. Portions of the forest formerly contained a manufacturing facility for the production of X-ray film. The forest was used to shoot scenes from the 1992 film The Last of the Mohicans as well as the 2012 box office hit The Hunger Games. On February 12, 2019, the forest added 402 acres (1.63 km2) from Conserving Carolina, part of a section called the Continental Divide Tract that connects with other public lands. 314 more acres was added to the forest in 2019.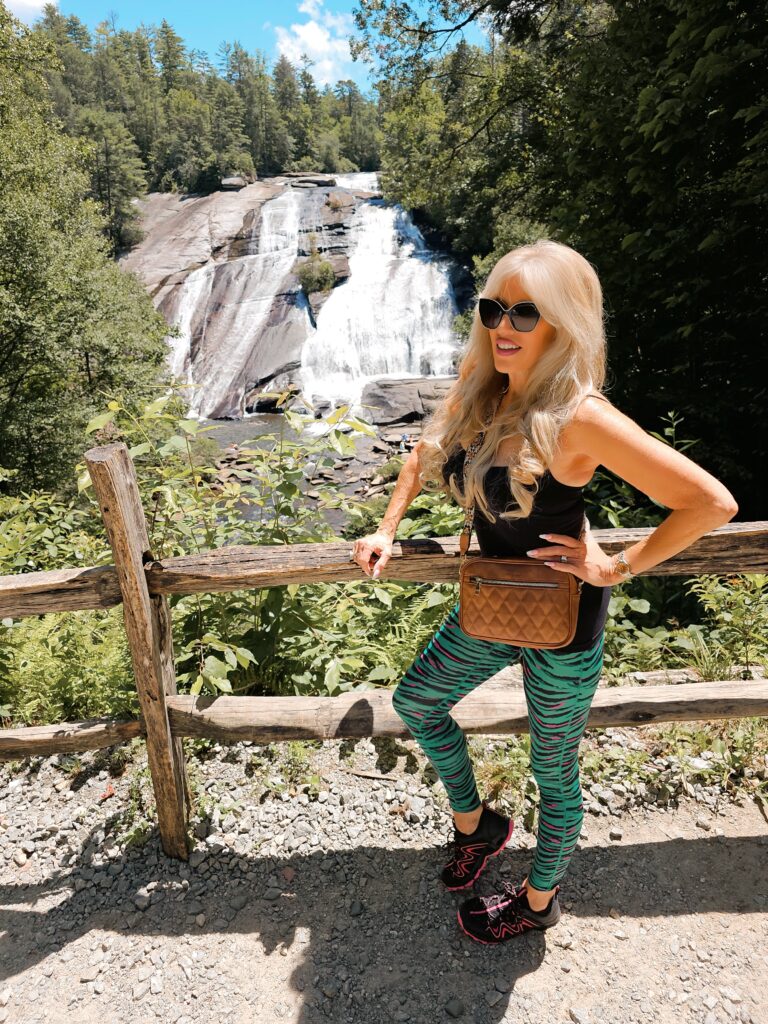 We also hiked Whitewater Falls: Whitewater Falls is the highest waterfall east of the Rockies. The falls plunge an amazing 411 feet! South Carolina's Lower Whitewater Falls drops another 400 feet. Because of the escarpment's difficult access and rugged terrain, much of the area receives few visitors and has remained wild and undeveloped over the years. In the cool, moist shade of steep slopes and rock cliffs, wildflowers and salamanders abound. This wild land is also a perfect haven for a rich array of ferns, mosses, and fungi. Enjoy the beauty of berries and blooms throughout the seasons.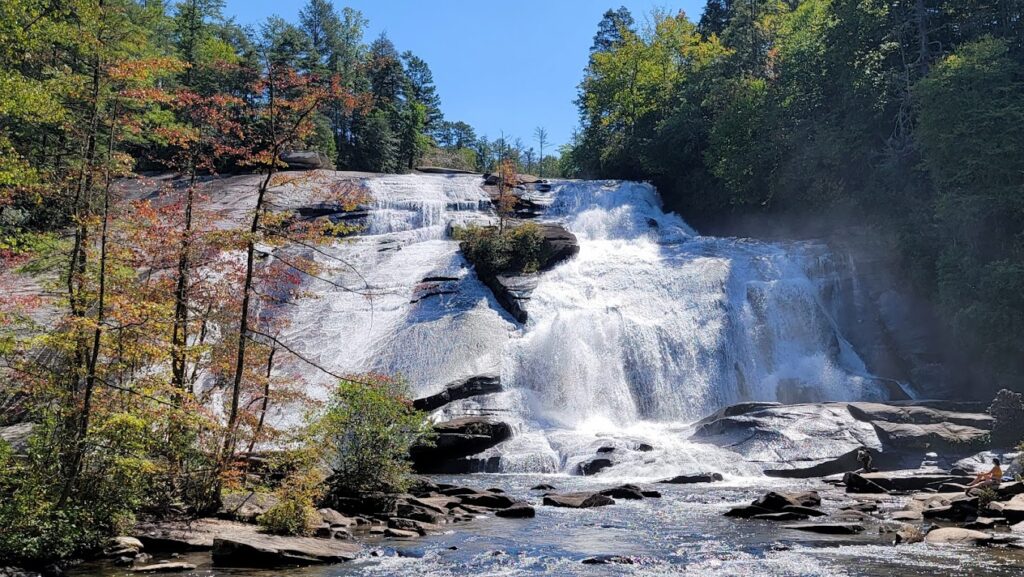 All this wilderness and adventure works up a well deserved appetite! There is no shortage of dining options- though you will need to drive through the winding mountain roads – it is fun! I highly recommend dining in Highlands. The new Stubborn Seeds at Mill Creek was a gem with an international menu and cool vibe! Great food and cocktails.
This is definitely a must do for anyone seeking an escape from the heat, the everyday grind and a wonderful immersion into nature!
Helpful links:
https://thewellscashiers.com/home
https://www.dupontstaterecreationalforest.com/
https://www.stubbornseeds.com/