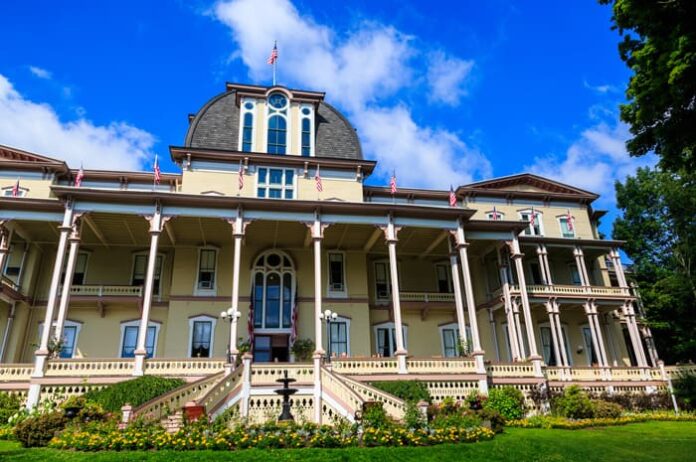 Discovering Chautauqua Institution
By Ray Collins
Growing up in Western New York, I had certainly heard of Chautauqua Institution—but never knew much about it or had any reason to visit. Curiosity finally got the best of me, and this past summer my wife and I flew to Buffalo, rented a car and drove 75 minutes south along the lakeshore to Chautauqua Lake.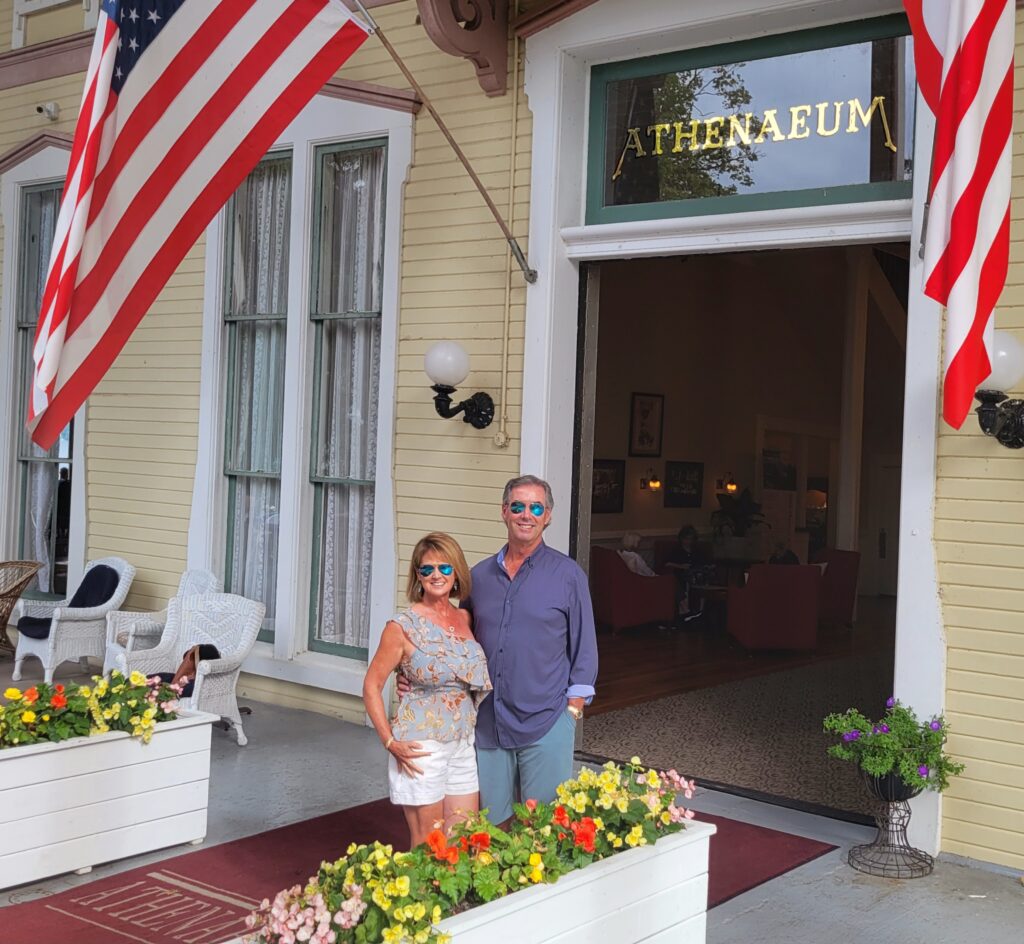 On the lake's western edge—two and half hours from Pittsburgh and Cleveland–is a 740-acre gated community that's half resort and half education center. The streets are lined with beautiful Victorian homes and lush landscaping. The hilly neighborhoods would make it ripe for a Norman Rockwell painting. (www.chq.org)
Restaurants, lecture halls, worship facilities, an historic hotel, a movie theater, library, huge bookstore, cottages, rooms, tennis & pickleball courts—and golf across the street. A summer camp for kids—and adults!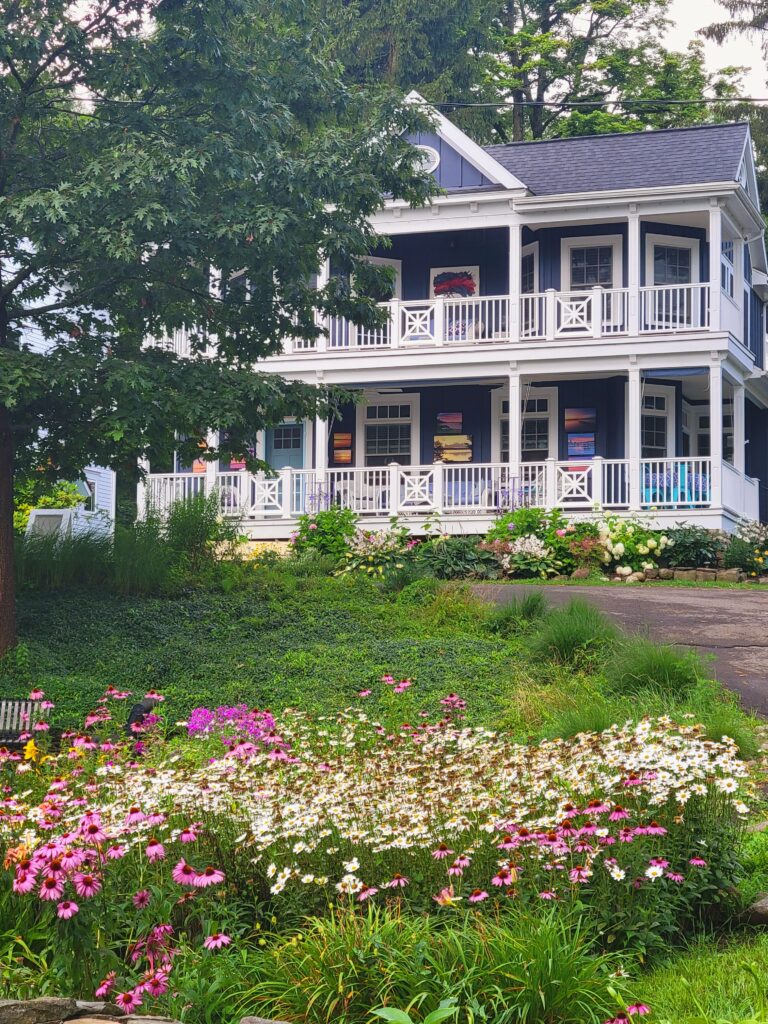 Chautauqua Institution was established in 1874 and is listed on the National Register of Historic Places and is a National Historic Landmark. Though people live here year-round, the active program runs 9-weeks in the summer from June to August.
**
We checked into the iconic Athenaeum Hotel, an 1881 Victorian beauty overlooking the lake. The rooms are comfortable, the views are stunning, and the vibe is upscale. Better yet—once we unpacked our bags, we were able to walk back downstairs to enjoy a tasty dinner in the Heirloom Restaurant. Afterwards, we sat outside on the porch in rocking chairs looking forward to our home for the next few days.
The next morning, we once again enjoyed the luxury of having a high-end restaurant in the lobby and had a hot breakfast before heading off for some morning exercise. We walked 10-15 minutes across the campus—and it really does feel like a college campus, but the dorms are replaced by some beautiful million dollar plus homes.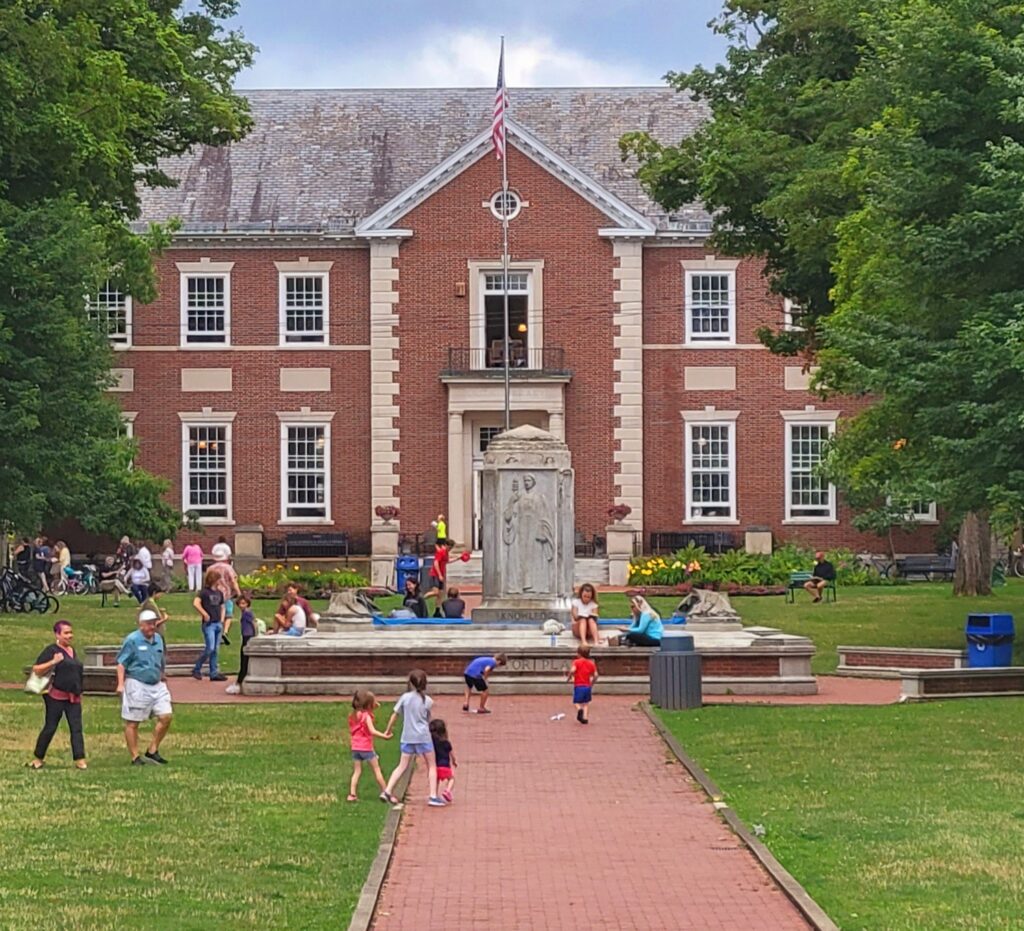 We had a choice of tennis or pickleball, and despite decades of experience with the former we gravitated toward the latter (which could be worthy of a closer look in another article). We met a dozen new friends around the courts—some also there for the first time, others have lived here or visited for generations.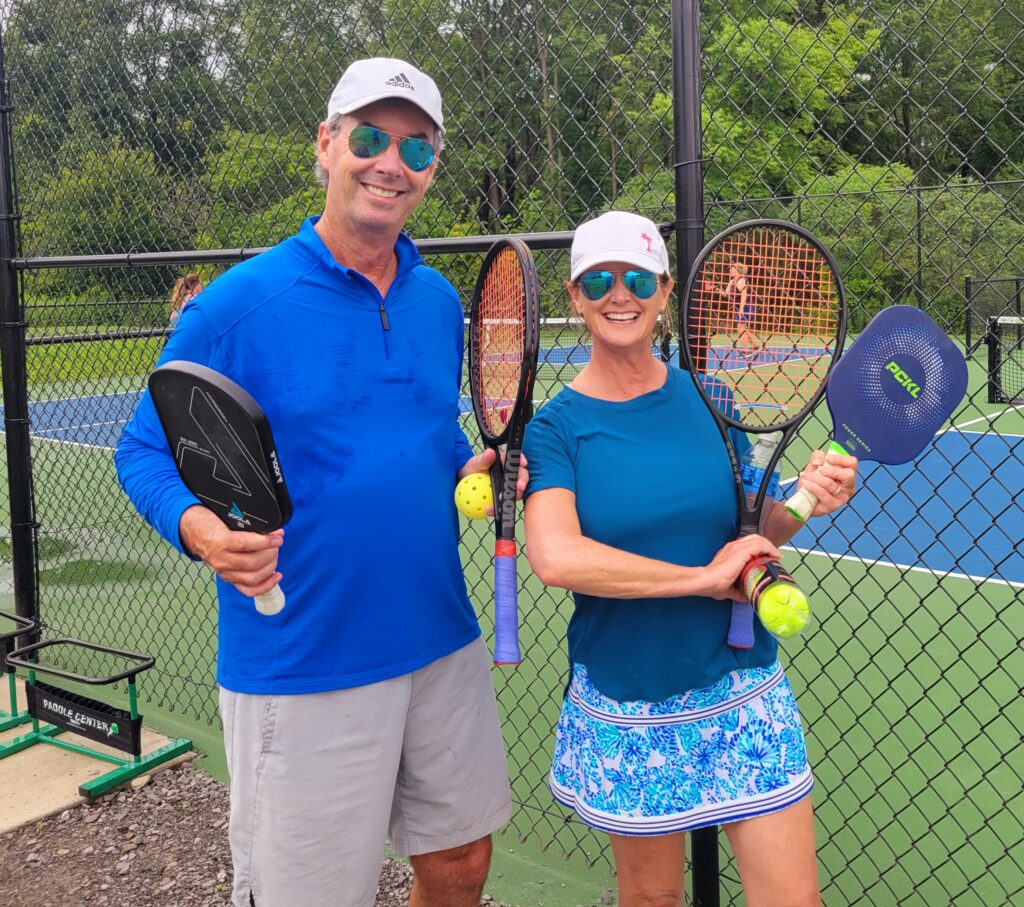 Afterwards, we walked back through the heart of the campus. We noticed some benches painted red to encourage strangers to interact. We saw QR codes on trees to allow passersby to learn more about that specific tree. And we saw dozens of people conversing over coffee, others reading books on the grass and kids not having to lock their bikes. This slice of paradise can be whatever you want it to be.
**
Despite the athletic options available, the place has an underlying intellectual feel—as evidenced by the hundreds of guest speakers who visit each summer.  From well-known lecturers in the amphitheater, to fascinating experts at the podium at a dozen other indoor and outdoor lecture halls throughout the campus.  Also there with us—Author Amor Towles, Librarian of Congress Carla Hayden, Jazz great Cecile McLorin Salvant and the Chautauqua Symphony Orchestra. Something for everyone! (The institution has enhanced security since an incident last summer involving author Salman Rushdie.)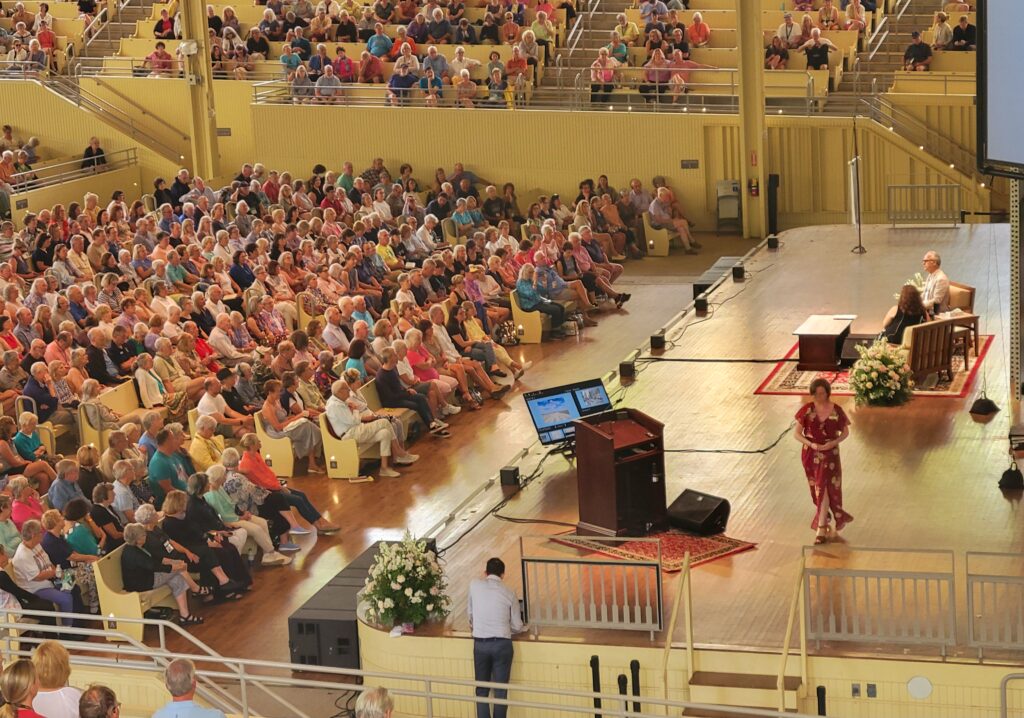 Almost as noteworthy as the speakers are the variety of food options outside the Athenaeum Hotel. We had lunch in an historic home called "2 Ames." We enjoyed chicken Caesar salads while sitting in an upstairs corner table looking out at all the activity below.
Chautauqua Institution has all you need to keep you active and well-fed, but if you decide to browse around the area there are some great options. We drove 10-minutes to the other side of the lake and enjoyed a picturesque waterside dinner at a popular local restaurant called "The Fish." After a bucket of crab legs and fries, we walked out to the dock to watch the sunset on the lake. Nice way to wind down our trip to Western New York. (www. BemusPointFish.club)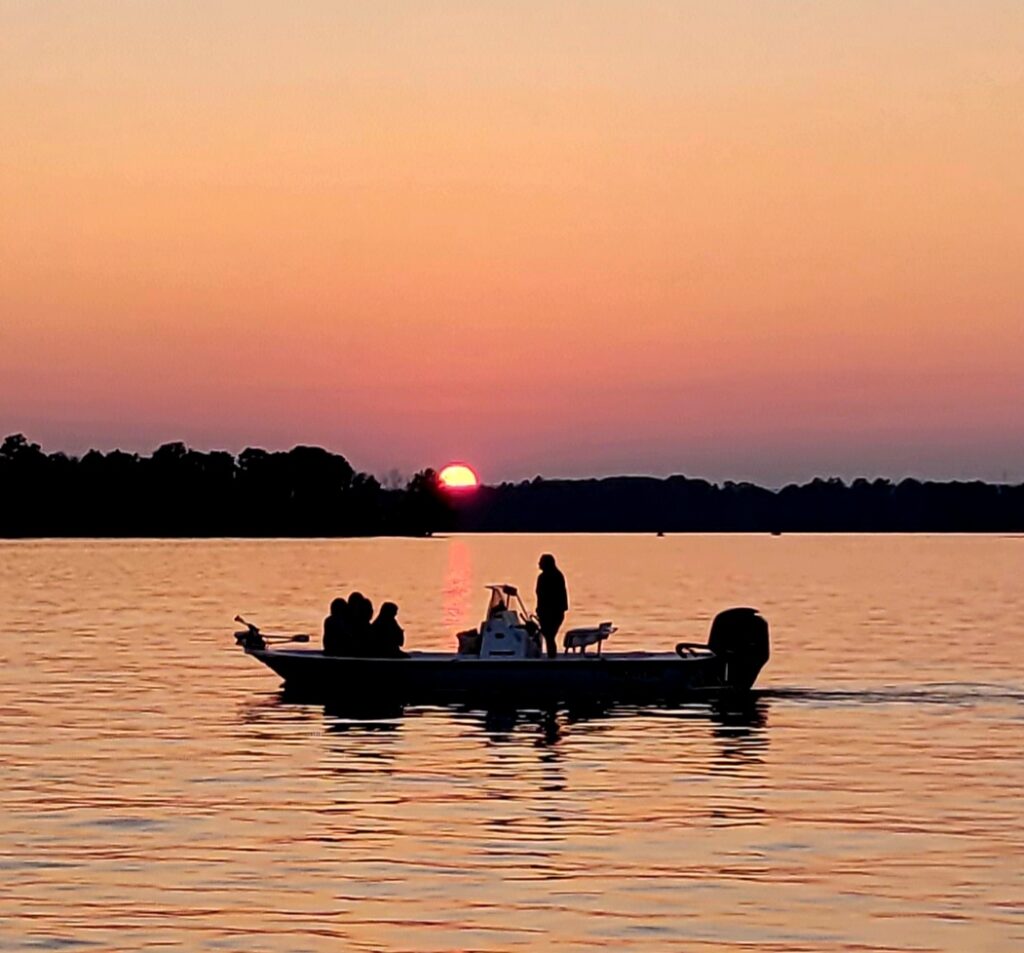 We headed back to campus to enjoy our final night in the Athenaeum Hotel. It was a wonderfully memorable stay. Though it took us a long time to visit, we'd love to make this an annual event.
Ray Collins is a Sarasota-based travel writer who has been published more than a hundred times, profiling destinations around the world. www.raycollinsmedia.com/articles