A dreamy drive though a canopy of trees leads you to an entrance into paradise. A sculpture marks the turn that hints to an unveiling of a magnificent property. This is no ordinary location. The resort is situated on a developing, exclusive area that features private homes as well as condos that range in the millions. The ideal of paradise found is the ongoing vibe, so tranquility and privacy are an utmost resource. Given the times we occupy these days, there is so much to be said for both ideologies.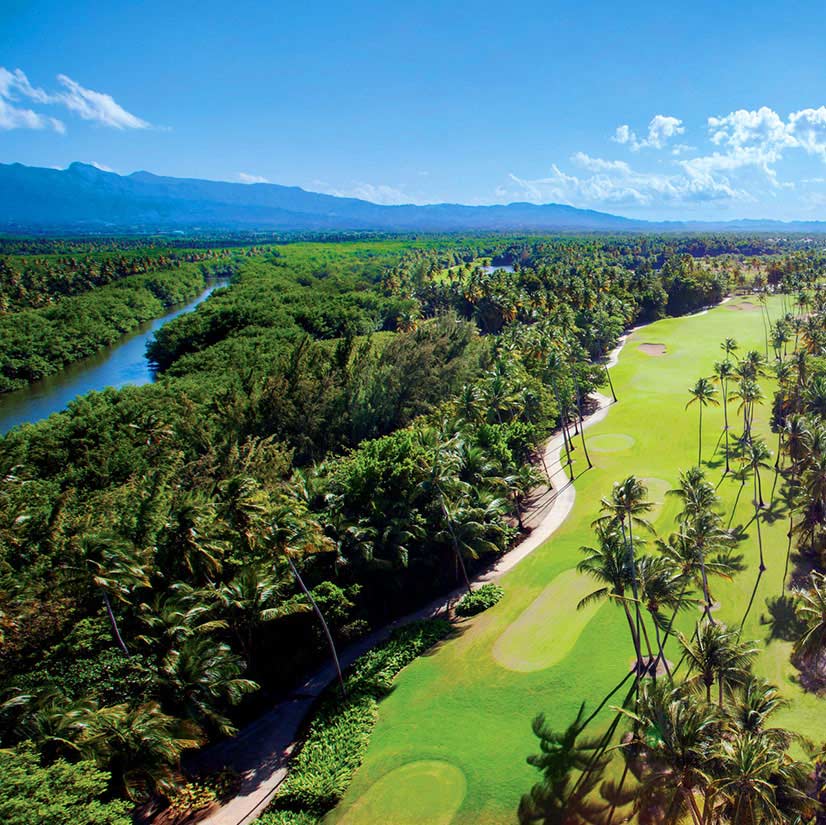 The St. Regis Bahia Beach Resort was the first St. Regis in the Caribbean. Located on a former coconut plantation and situated between the El Yunque National Forest and Espíritu Santo River State Preserve, the spectacular 483-acre resort embraces the island's stunning natural beauty. The hotel features 139 rooms and suites, and it is the only Gold-certified Audubon Signature Sanctuary in Puerto Rico. The resort also offers St. Regis' legendary Butler Service, state-of-the-art fitness center, four deco turf hard tennis courts, a Kids Club and an ocean-front golf course designed by Robert Trent Jones Jr.
As you stroll through the rainforest that is the property, through the lush vegetation, you hear the sounds of birds as well as the legendary coquis- a tree frog that sings through the night. It is truly magical! The resort was built on the grounds of a former coconut plantation owner by John Jacob Astor, who was a survivor of the Titanic.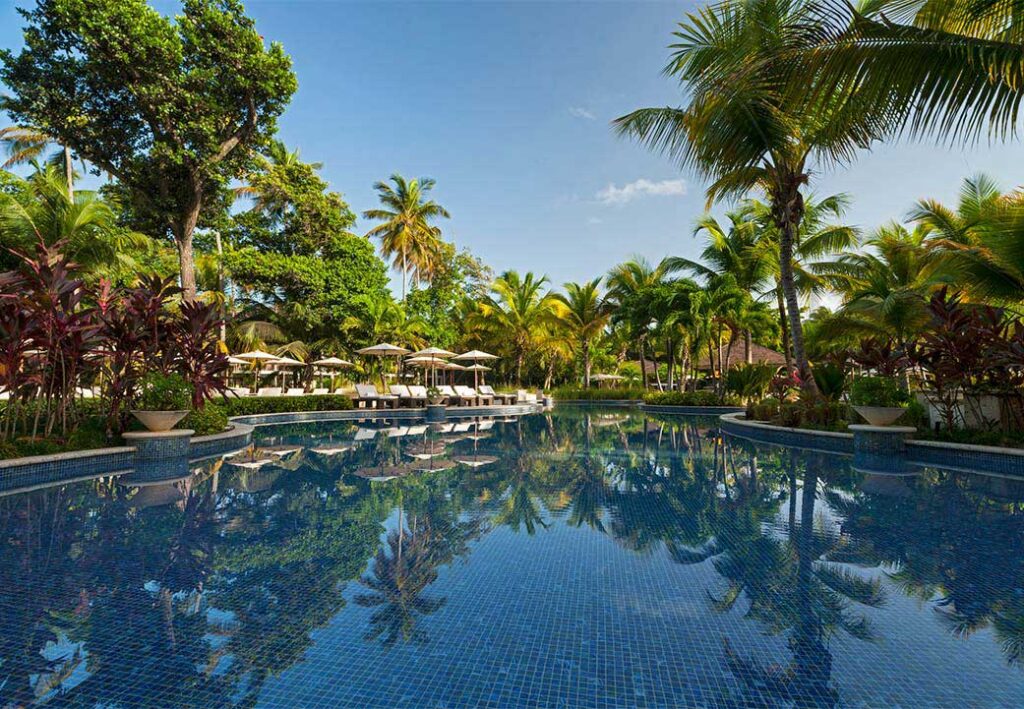 The St. Regis's 139 dolphin-gray and sand-dollar-white rooms were designed by celebrated local designer Nono Maldonado. You could hold a convention in the giant bathrooms, which have rain showers and soaking tubs. The bathroom is truly a masterpiece and such a luxury in the Caribbean to have a shower area that size. Terraces add to the already-generous space.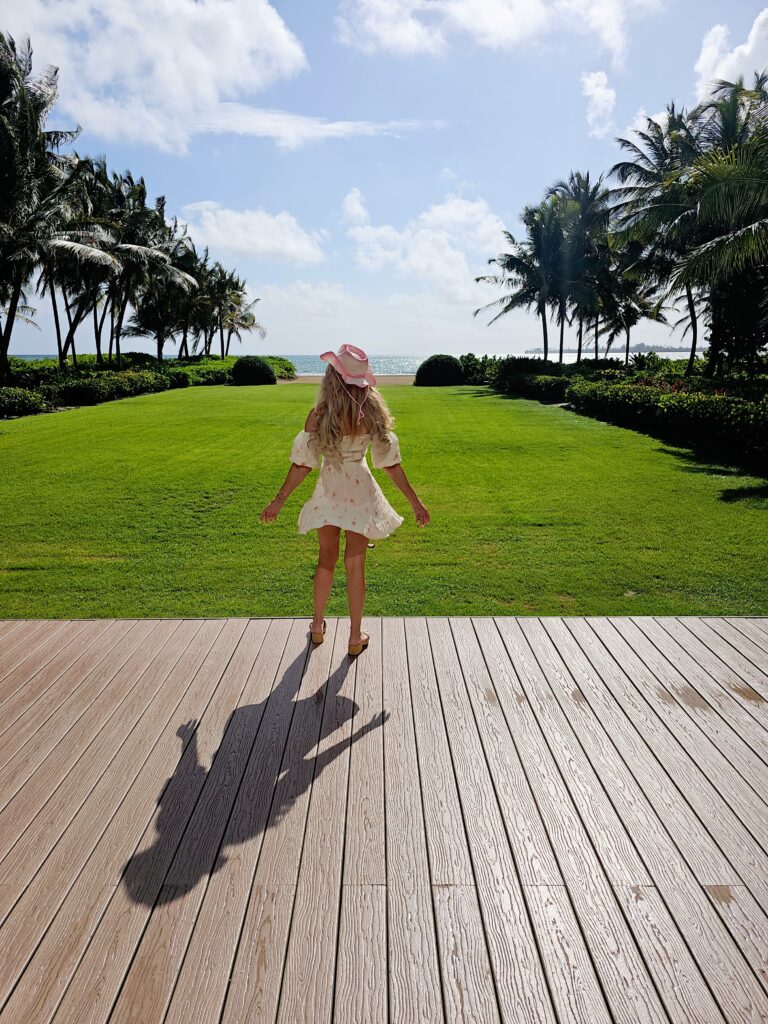 The beach is a stunning curve of white sand, waves and a fringe of palms as far as the eye can see. The storied Tradewinds blow a gentle consistent breeze so you are never too hot and can walk this nature preserve. If you chose to grab a kayak or stand up paddleboard, this is a fun option. There is also a marina lake area with all kinds of cool watersports and an inflatible waterpark for kids or those who are kids at heart!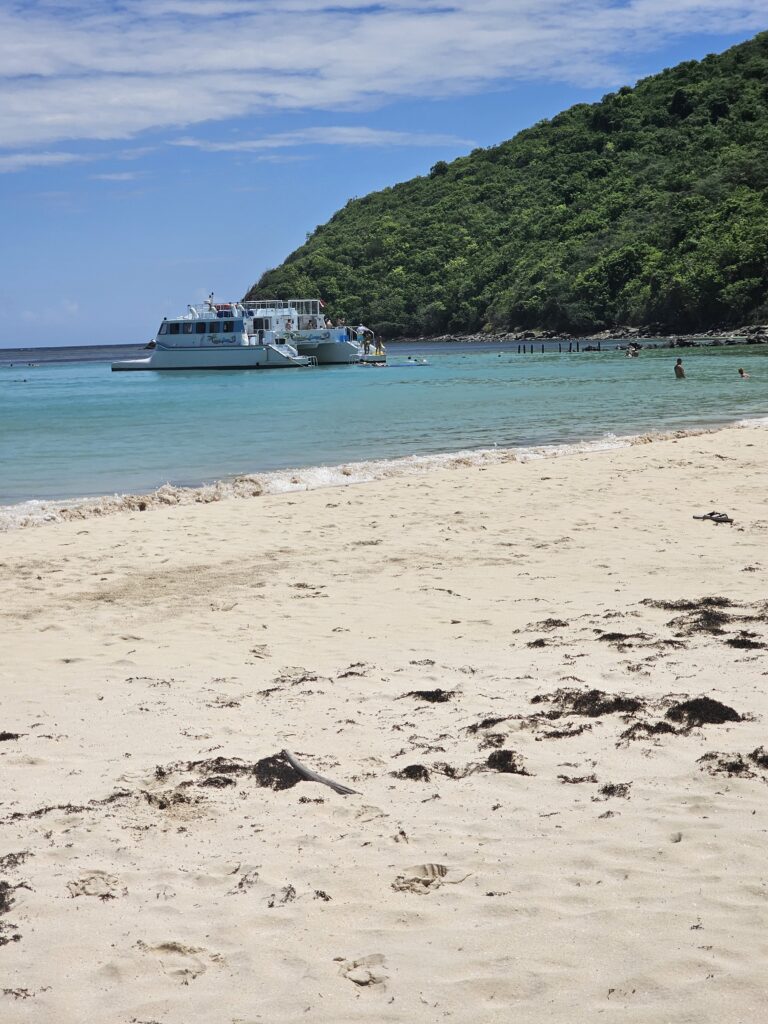 A Brief History of Puerto Rico
Puerto Rico's vibrancy derives from more than 500 years of rich history and the subsequent blending of different cultures.
This fusion extends to almost every aspect of the Island's identity. From the interweaving of the Taíno, African, and Spanish traditions emerged the Puerto Rican, a new identity composed of traits from all three groups. You'll get to explore Spanish colonial architecture and prominent centuries-old buildings, savory dishes and dance moves rooted in African heritage, and lingo that locals still use from the Taínos. Puerto Rico's identity is the very definition of a well-blended melting pot.
The Island's cultural identity is something you'll experience in every sight, taste, and sound during your stay.
Art in Puerto Rico
With colorful street murals and contemporary art museums and galleries, Puerto Rico's art scene is unique and full of history. The Museo de Arte de Puerto Rico (Museum of Art of Puerto Rico) in Santurce is packed with classic pieces that date back to the 17th century. Nearby, the Museo de Arte Contemporáneo (Puerto Rico Contemporary Museum) is not to be missed if you want a taste of the Island's modern side. Distrito T-Mobile offers a less traditional art space, featuring an eclectic mix of mosaics, murals, sculptures, and installations by Puerto Rican artists. You'll find more art in places like Ponce and Bayamón as well. Local art, whether it's a painting or a hand-carved figurine, is the perfect souvenir to take back home with you!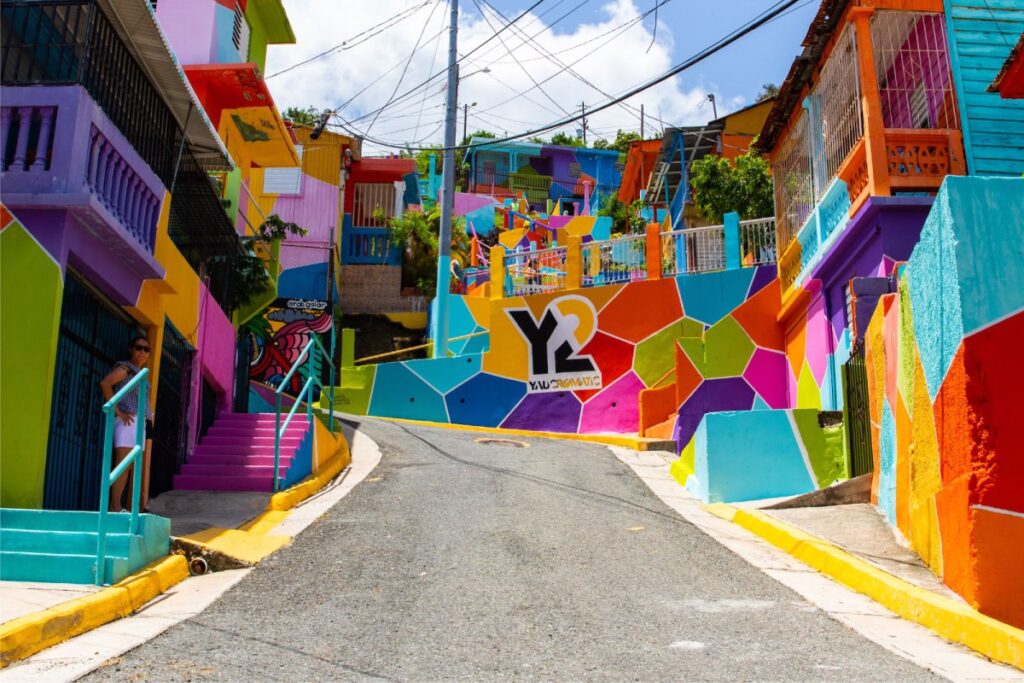 Side note: take East Island Excursions catamaran cruise to the island of Culebra https://eastislandpr.com/
Culebra is a peaceful tropical island, located 20 miles off the coast of Fajardo, holds countless natural areas and pristine beaches to explore and enjoy during your stay. Culebra is surrounded by more than 20 cays and vibrant underwater landscapes — a haven for those interested in getting closer to ocean life through snorkeling or diving.
The real charm of Puerto Rico is its people. The people of the Island are charismatic, hospitable, super joyful, and passionate. They will make you feel like you belong and will even invite you to dance with them. Boricuas, as the locals proudly call themselves, are optimistic and energetic people, passionate about their cultural heritage and history, which is a blend of Taíno, Spanish, and African traditions.
This is why we must travel to Puerto Rico. Savor the culture and the people and bring back that slice of paradise with you and try not to forget that is is always there waiting for you to return.
https://www.discoverpuertorico.com/island
https://www.marriott.com/en-us/hotels/sjuxr-the-st-regis-bahia-beach-resort-puerto-rico/overview/?scid=f2ae0541-1279-4f24-b197-a979c79310b0