There is something incredibly special about Puerto Rico. It is not what you may have read, heard, or absorbed by pop culture. It is something in the air, perhaps a whiff of the past, mixed in with the hope of the future and the excitement of today. It is a feeling of energy, Caribbean style, that has a cultural identity all its own. Somewhat European as well as American shaken not stirred into a fabulous melting pot of culture, style, renewal, and entrepreneurship with a decided energy that you can almost taste. Puerto Rico, where all the beaches are public and U.S. citizens don't need a passport or international phone plans, the ability to feel like a local is not only possible, it's heartily encouraged. Perhaps that is one of the reasons the island is so special, not perfect, but really beautiful and the warmth of everyone you meet is encouraging for hope of interpersonal relationships.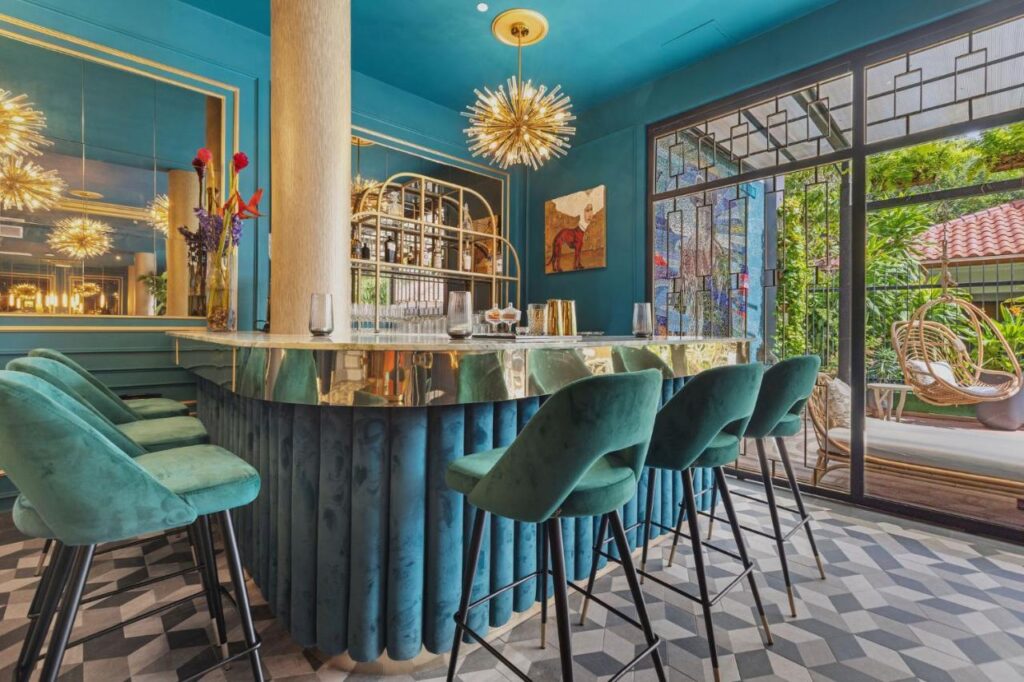 We hung our hats at The Don Rafa Boutique Hotel, which opened in January 2023, Inspired by the story of the family that lived in this historic residence and textile factory.
Puerto Rico was the place where he firmly decided to accomplish his dreams. To achieve them, Rafa had two jobs. During the day, he worked on the production line of a textile factory. Meanwhile, in the evenings worked as a bartender at a hotel in Old San Juan, where he met Don Ernesto Suárez. Ernesto was a businessman, a regular at the bar where he used to have weekly cocktails with colleagues and partners. Rafa developed a strong friendship with Ernesto, to whom he often bounced back business ideas and his dream of owning a textile business.
While Rafa grew from being a line worker to a pattern designer at the textile factory, his friendship and trust with Ernesto also grew exponentially. Eventually, Ernesto introduced him to his daughter Pura, who later became Rafa's eternal love. Admiring his hard work and recognizing his talents, Ernesto also gave him the initial push he needed to start a small textile business on the Island.
Years later, Don Rafa, as his employees called him out of respect, grew into a successful businessman, transforming his textile shop into several fashion brands and ventures.
In the mid-1900's he built a grand home located at the heart of Miramar, where he allocated several stories to a unique lodging experience for his brothers, children, grandchildren, and friends. In this home, Don Rafa and his wife fulfilled their passion for hospitality, creating a warm, pleasant, and magnificent space in which they received everyone with open arms.
The building ultimately captivated Don Rafa and Doña Pura and became a pure representation of their soul. Don Rafa Boutique Hotel & Residences opens its doors by honoring and continuing the warm soul and intentions of the people who created this home with so much love.
Located in a historic district, Miramar is one of the few places in Puerto Rico where you can experience city life. Vibrant art and diverse gastronomy are the protagonists, along with the daily life of the neighbors, who provide warmth and a sense of belonging to your experience. Its historic charm blends the old with the modern and features structures with the signatures of many families, developers, and architects from different eras.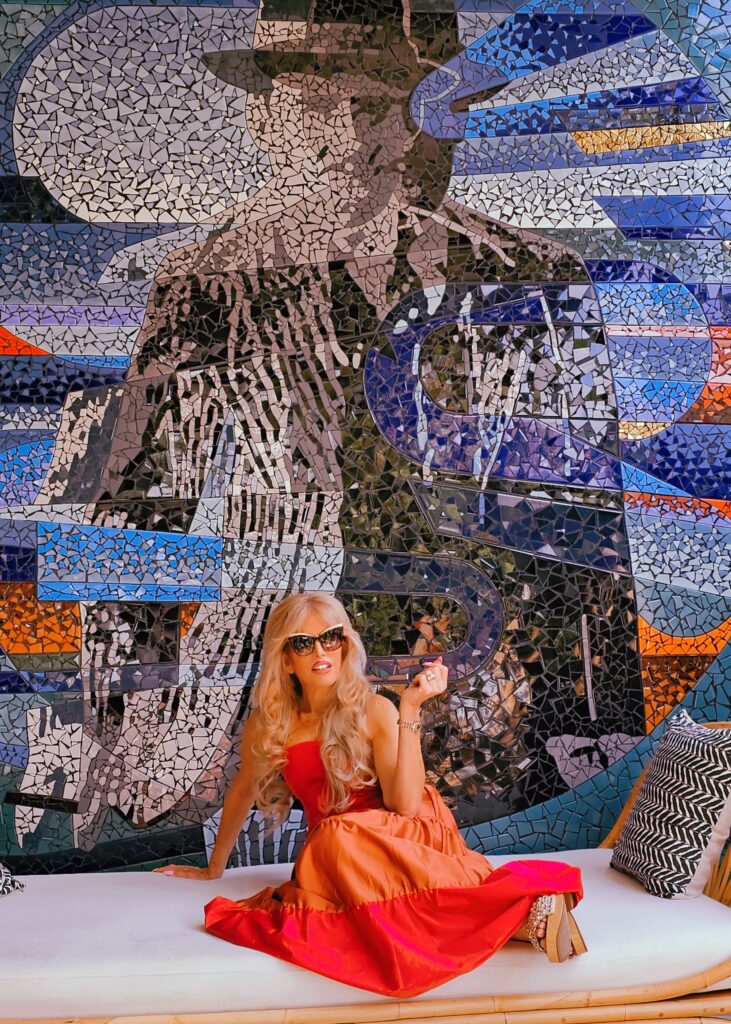 We relaxed in our meticulously designed 2 bedroom suite- which was more of an apartment designed with modern and elegant details. Compete with a full kitchen, this could be a place for an extended stay quite easily.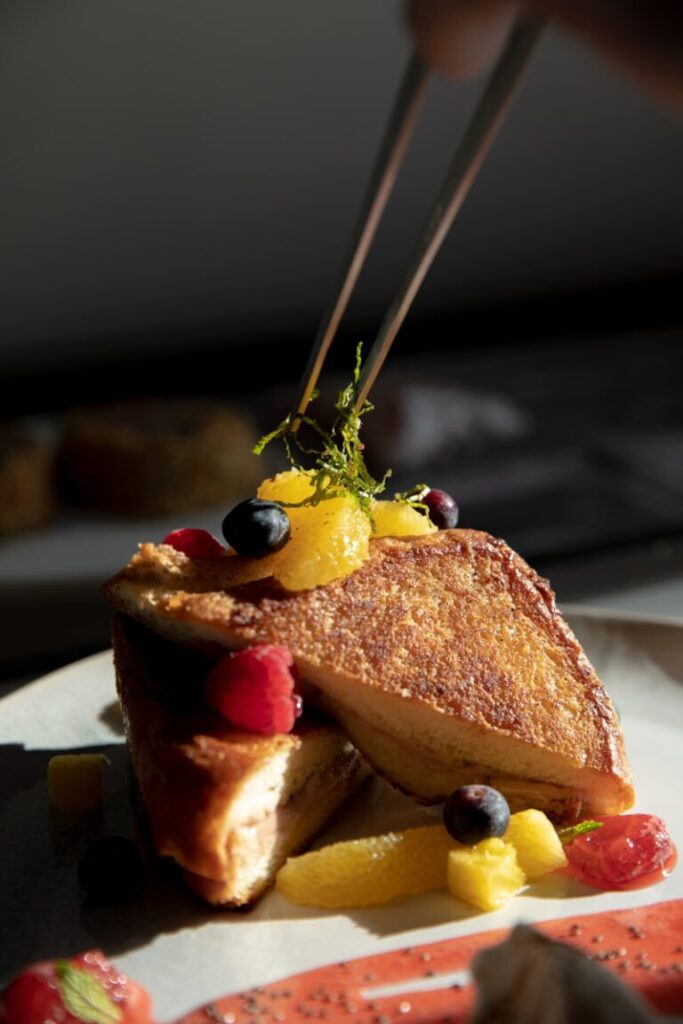 Dinner was the main event at Canvas, where every ingredient, every dish, and every cocktail is a brushstroke destined to create an unforgettable masterpiece for each palate. Overlooking the marina, harbour and ocean, the sunset was spectacular and the rush of modern, everyday life seemed to melt away. The service was warm and impeccable, each plate was a work of art.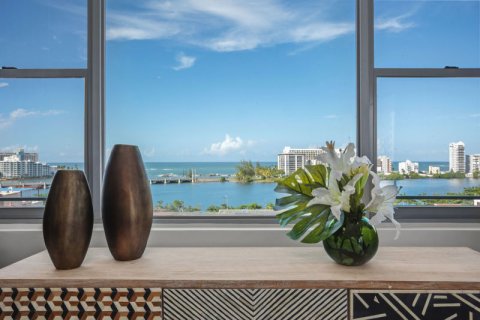 A harmonious fusion that balances French, Asian, and Puerto Rican touches for a creative and eclectic cuisine that awakens all the senses and permeates the memory. Canvas tables are painted with flavors, smells, and textures that create a unique experience for each eye and each palate.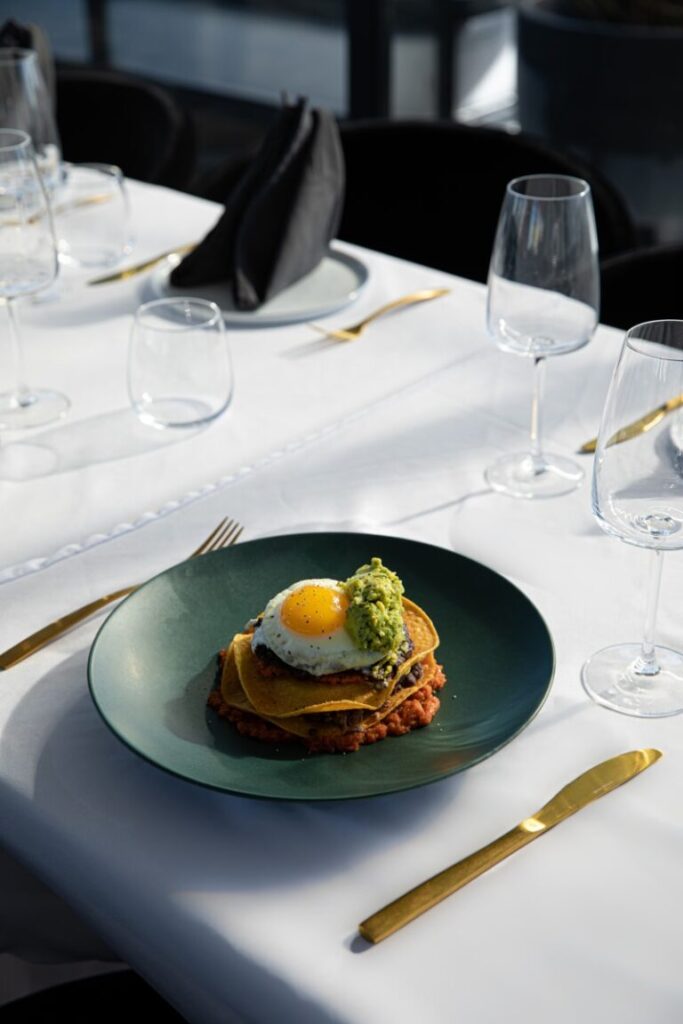 After a luxurious and quiet sleep, we ventured out to a local artisan coffee and breakfast spot in the hip, up and coming area. It was spot on, great food and even better coffee! Filled with art and local flavor, we savored every moment.
About Miramar:
Miramar is a residential neighborhood, home to little less than 4,000 people and their peculiar way of living and enjoying life. Just by stepping out of the hotel, you will be able to appreciate city life through the daily life of the neighbors, who provide warmth and a sense of belonging to your experience. Catch them crossing to the grocery store, walking to school or chapel, going to work, having a coffee after lunch, or dining at one of the neighborhood restaurants.
Some families have lived in this neighborhood for more than three generations. Their presence in the neighborhood dates back since the beginning of the 19th century, when the urban development of Miramar saw its birth. That is why its streets, structures, and people are living history. Experience Miramar's vibe and history just by walking through the neighborhood. Its historic charm blends the old with the modern and features structures with the signatures of many families, developers, and architects from different eras.
For More Info: