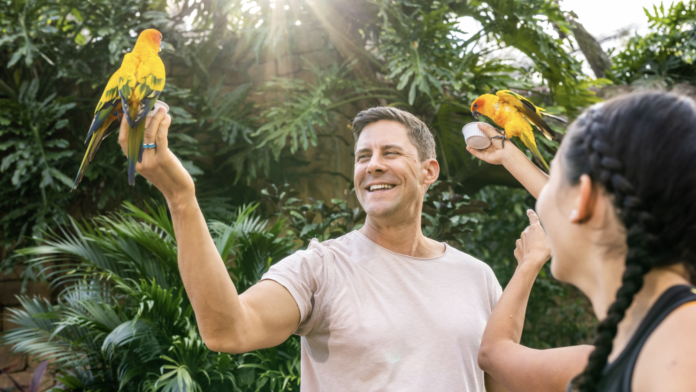 Experience Kissimmee, the Greater Osceola County tourism authority, is excited to announce the launch of the Kissimmee Birding Club. This new initiative aims to inspire everyone to connect with their inner birding enthusiast and explore the area's diverse bird species. Whether a seasoned birder or just a curious mind, the Kissimmee Birding Club provides an excellent opportunity to explore the destination's natural and organized spaces through the activity of birding.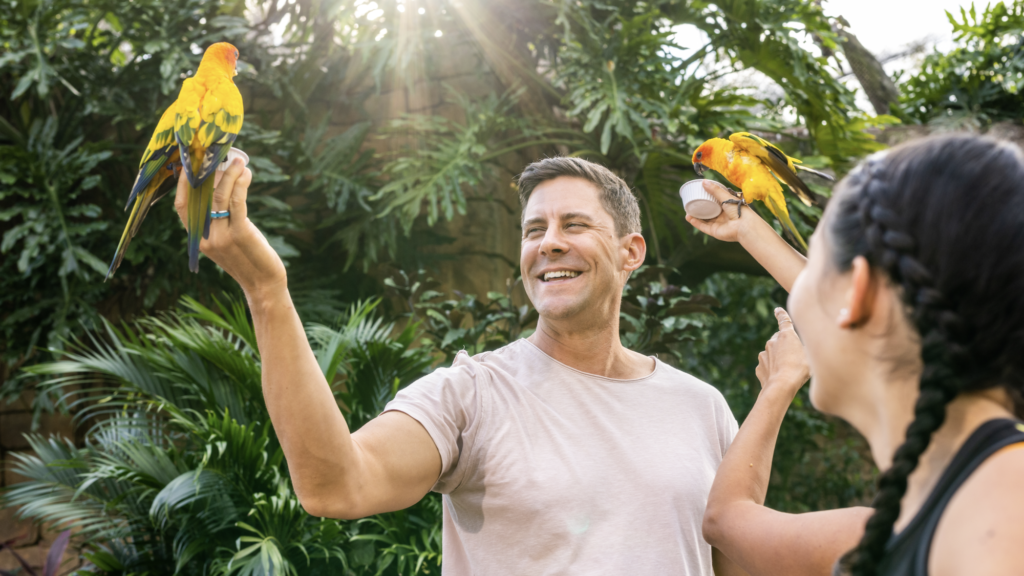 The program includes a mobile-exclusive and interactive site that allows users to browse about two dozen locations where they can spot birds. Users can accrue points while on the mobile site in a variety of ways, including checking in to every location they visit. As they accumulate points, they can redeem them for prizes like Kissimmee Birding Club branded backpacks, hats, socks, fanny packs, and more. The Kissimmee Birding Club logo prominently features the Roseate Spoonbill, a highly sought-after bird species for many Florida birders.
"We are thrilled to launch the Kissimmee Birding Club and offer a unique opportunity to explore the area's rich birdlife and natural beauty," said DT Minich, Experience Kissimmee President & CEO. "This initiative aims to inspire visitors and locals to discover Kissimmee through a unique activity."
With its variety of ecosystems, including wetlands, forests, and grasslands, Kissimmee offers the perfect habitat for many bird species and a chance for visitors to observe them in the wild. Organized spaces, such as Discovery Cove's aviary, allow visitors to see them in a controlled and educational setting.
Kissimmee is located in the heart of the Great Florida Birding Trail, a designated area over 800 miles across the state. Roseate spoonbills, a Florida ecological and scientific indicator species, are known to be spotted within the city limits of Osceola County. Additionally, the region is home to the largest nesting concentration of bald eagles in the contiguous 48 states, while the nearly extinct whooping crane can be seen near Kenansville.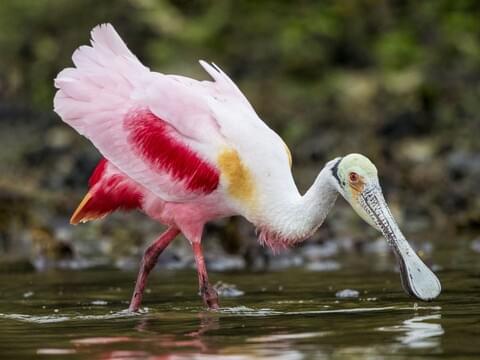 To learn more about the club and start exploring the natural beauty of Kissimmee, visit the Kissimmee Birding Club's official site.
About Experience Kissimmee:
Experience Kissimmee, the official tourism authority for Osceola County, welcomes you to the big, bold heart of Florida! Just 25 minutes away from Orlando International Airport (MCO), Kissimmee is the perfect destination for those seeking a balanced and unforgettable vacation experience. With world-renowned theme parks and attractions, thrilling outdoor activities, and endless Florida sunshine, Kissimmee has something for everyone.
As the Vacation Home Capital of the World®, Kissimmee boasts a wide range of accommodation options, from cozy two-bedroom condos to opulent 15-bedroom mansions, providing visitors with the perfect home-away-from-home experience.