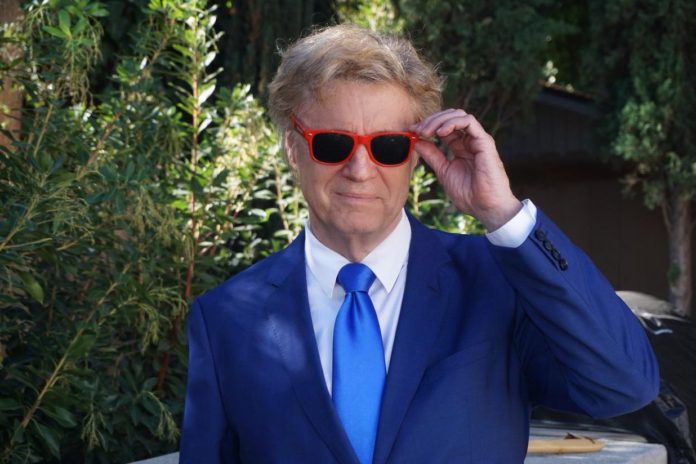 SHADOE STEVENS LAUNCHES "MENTAL RADIO" COMEDY PODCAST TO
SPREAD 'SUBVERSIVE OPTIMISM' AND LAUGHTER DURING PANDEMIC
The weekly "movie for the ears," produced by a small team of volunteer writers, musicians and actors working remotely during the coronavirus lockdown, will be available on Apple Podcasts, and everywhere
podcasts are heard beginning Friday, May 1

To help restore optimism – or at least give people a laugh – in an increasingly unsettling time, legendary radio innovator and personality, voice actor and television star Shadoe Stevens has launched MentalRadio, a weekly comedy podcast that delivers a cinematic experience and transports listeners to a realm far beyond quarantine.

"When we're bombarded by an assault of headlines and breaking news calling for panic, preaching won't help, optimism needs to be subversive," Stevens said. "MentalRadio is optimism disguised as humor.

We're a comic Twilight Zone with the message: Optimysticals are real and have been among us since the beginning of time."

Stevens assembled a small team of writers, musicians and actors – all working remotely and volunteering their services in order to spread the message of optimism – to produce the shows.

Each episode is about 30 minutes, and features original sketches, jingles, and a new kind of humor. For people with shorter attention spans – or busier schedules – a condensed, 10-minute version of every
episode also is available.

"Every episode is presented in sweeping, widescreen, 3D surround sound," Stevens said. "it's a movie that plays in your head with an original musical soundtrack. It's a dimension that opens up between your ears."

Mental Radio launches Friday, May 1st on mentalradio.net, Apple Podcasts, and everywhere podcasts are heard. Follow Mental radio at MentalRadio on Facebook, @mentalradio on Twitter, and @MentalRadio on Instagram.