A wonderful, highly entertaining interpretation of Shakespeare's 'A Comedy of Errors", The Sarasota Ballet knocks it out of the park with this fantastic production.
A truly rare feat to create a full length- story ballet, Sir David Bintley's choreographic vision is a supreme feast for the eyes and ears, not anything that you would expect from a more traditional Ballet Company. The boundless charm and high energy of Matthew Hindson's tremendous score came together precisely with the Sarasota Orchestra.

The sets were a buffet of beauty and whimsy for the eyes- studying all the colorful details by Dick Bird. Each dancer of the Sarasota Ballet seemed to be carefully sculpted to bring out the best of character and performer.
The classic farce transports the narrative to the modern setting of Ibiza, the perfect environment for multi generational (like Sarasota) hijinks. The humor and approachability of the choreography was completely on point.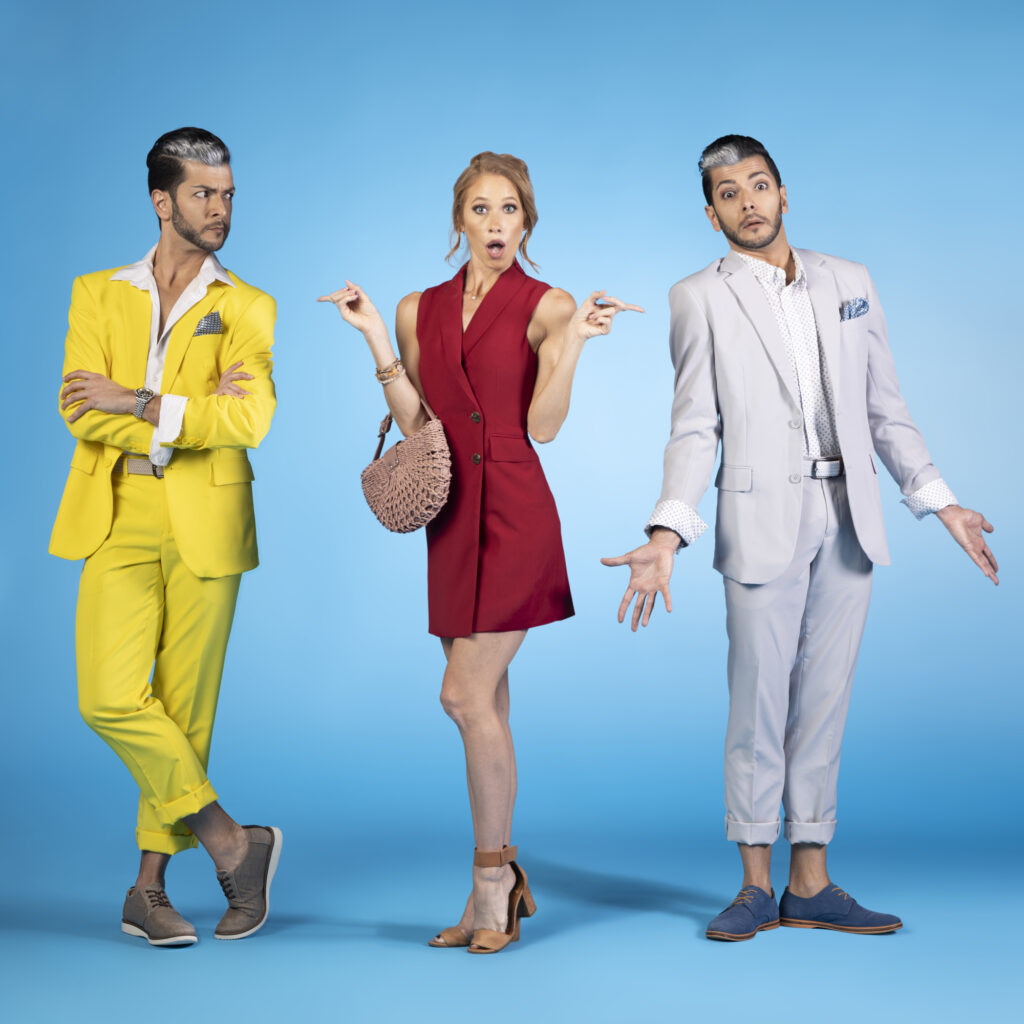 "Just as George Gershwin did not write jazz, but composed orchestral music during the jazz age, so Matthew Hindson's music, whilst displaying all the best qualities of contemporary orchestral composition often reflects the influence of current popular music like club, metal, techno and rave" said Sir David Bintley.
But with "A Comedy of Errors," he wanted to go in a different direction. His newest Shakespeare adaptation is set in modern times and in Ibiza, and the cast is dressed in contemporary clothing instead of traditional ballet costumes.
The whole production, says Bintley, revolves around an original score developed by composer Matthew Hindson.
Bintley and Hindson have worked together before on a pair of short ballet programs, and the choreographer said the composer's musical sensibilities provided a strong foundation.
"It's definitely very character-driven," he says of the production. "The thing with ballet is you're telling these stories through the vehicle of body language and movement. There's a lot of complexity with these characters, and there's a lot of running around and getting from person to person in terms of plot line. The acting and our body language, I think, is probably more important for this show than the actual dance steps. I almost see the dancing as the little sprinkle on top."
A Comedy of Errors (World Premiere)
Choreography by Sir David Bintley
Music by Matthew Hindson (commissioned score)
Designs by Dick Bird
For Ballet lovers and skeptics, this is a truly one of a kind, fabulous performance!
https://www.sarasotaballet.org/events/program-6-comedy-errors