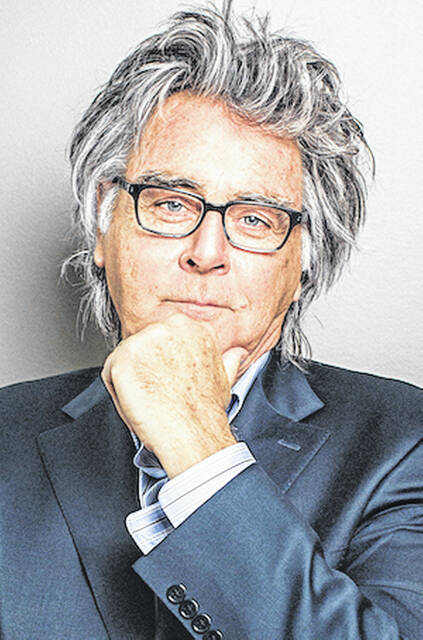 We caught up with Drew Hastings recently before a singular appearance in Sarasota a few weeks ago promoting his new book! Drew has ties to the community as his Mother has lived here for many years as an accomplished interior designer.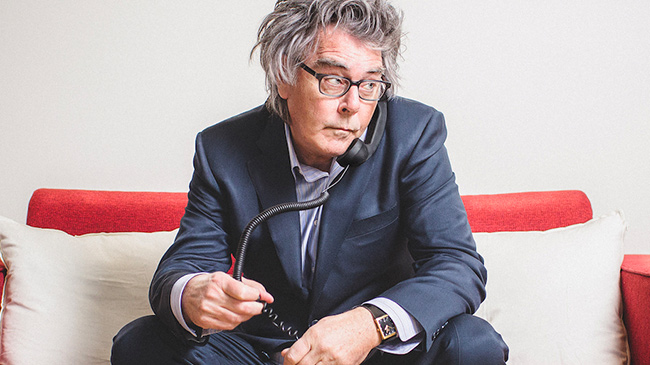 A standup comedian for more than twenty-five years, Drew Hastings has inhabited the American comedy scene with a distinct perspective. His commanding stage presence has always delivered intelligent material with an edge, be it his observations of the human condition or the declining state of American society. What has always made Hastings' standup and storytelling unique though is his ability to incorporate his wildly varied careers into his act , whether it's a disastrous foray into a records shredding business, diving into farming at the age of fifty—truly farmageddon—or his unlikely time as a small city mayor.
Drew's comedy specials, late-night tv appearances, and his status as an all-time favorite on the nationally syndicated Bob & Tom radio show have given him a wide following, particularly in the Midwest. He is one of the few people ever to appear on The Tonight show two separate times for two different careers.
​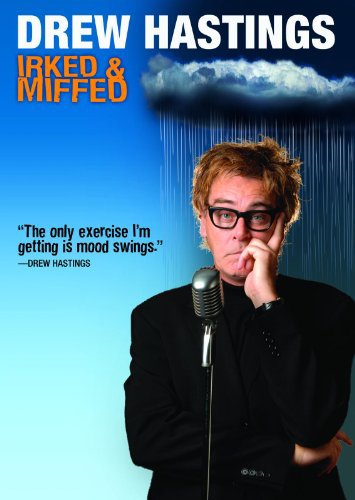 Born in Casablanca, Morocco to a British mother and American father, Drew has spent most of his life in Southwestern Ohio except for a twelve year stretch in Hollywood. In 2004, he fled California saying, At the end of the day the sun doesn't set in L.A.—it just gives up and drops into the ocean with a bitter hiss. Drew settled in Hillsboro, Ohio to try his hand as a cattle producer in between a busy comedy tour schedule. His farming misadventures went into his standup and Drew gained an entirely new audience, the agricultural community, further expanding his popularity in the Midwest. In 2011, Hastings ran for mayor of Hillsboro on a populist campaign. "I think this Country is going to Hell in a hand basket. I can't do anything about the whole U.S. but I can do something about the one place I live." Outspoken and blunt, he won in a landslide and got to work turning around the city's financial woes and make critical infrastructure improvements. Incensed when Hastings won a second term in 2016, he was targeted by a small faction of elected officials in what most observers called a political witch hunt. Drew was indicted on four felonies, the most serious charge being the dumping of his trash into a city dumpster. He was found not guilty, acquitted of all charges and served out his second term. (view mayoral photo gallery here)
In 2019 Drew had his first child, Harrison, and he has just completed his first book, a memoir, Chasing Drew Hastings, was just released in Spring of 2022.
About his book, like many, started out as one thing and morphed into something very different by the time I finished it. I originally thought I was doing a book of humorous stories and essays some of which audiences had heard me tell as spoken word pieces. I had tons of material written and kept seeing certain repeating themes but didn't know how it fit together. I spent ages trying to cut-and-paste my way to a meaningful book but was just getting more neurotic by the year. Then, three years ago after a standup show in Indiana, a young man approached me. "Hi Mr. Hastings. Just thought I'd say Hello and see what you been up to." I barely looked up as I signed an autograph. "I've been working on a book," I replied. He came back with, "That's what you told me when I saw you five years ago." I. was. mortified. The next morning, his words still echoing in my head, I sat down at my desk and stayed there five days a week for the next three years until this book came together. So, Thank You to that blunt young man in Indiana for forcing me to get serious.