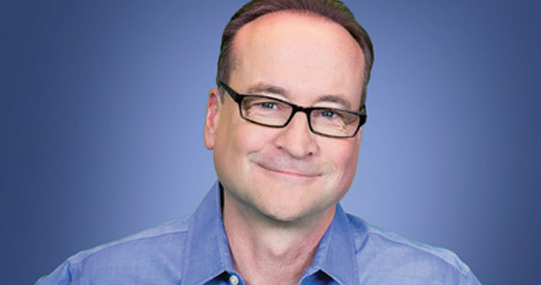 IT WAS A BEAUTIFUL DAY IN L.A., actually Burbank, a nearby enclave made famous by many a long time television shows. The city, often referred to by "The Johnny Carson Show" as beautiful downtown Burbank is quite the misnomer. It is pristine, very clean and home to all the major studios–billed as the "Media Capital of the World" and only a few miles northeast of Hollywood, numerous media and entertainment companies are headquartered or have significant production facilities in Burbank, including The Walt Disney Company, Warner Bros. Entertainment, Nickelodeon, NBC, Cartoon Network, and Insomniac Games.
The city is also home to Bob Hope Airport, as he lived there for years. The mission was to visit the headquarters of the world renowned IheartMedia studios. Glistening in a epicenter of media, we arrived to the compound and the energy was apparent. Newly renovated, we were toured around by none other than Tim Conway Jr. Raconteur, Radio show host, and son of Tim Conway, Carol Burnett's sidekick. Tim Conway Sr. is known for his role as the inept Ensign Charles Parker in the 1960s World War II-set situation comedy McHale's Navy, for his sketch comedy as a co-star on the 1970s variety program The Carol Burnett Show, for starring as the title character in the Dorf seriesof comedy films, and for cartoon voice work as the voice of Barnacle Boy from the animated series
SpongeBob SquarePants. A charming host, Tim Conway Jr escorted us though the green rooms, studios and more where the likes of Ryan Seacrest and "Big Boy" roam on a daily basis. We grabbed lunch at the lovely restaurant that felt like the commissary where the radio greats take a minute to chill and recount their days.
Tim hosts "The Tim Conway Jr. Show" which is a weeknight talk radio program, currently web streaming and broadcasting throughout the Los Angeles County and Orange County, California metropolitan areas at KFI AM 640. The show runs from 6 p.m. to 10 p.m. Pacific Time and is hosted by Tim Conway, Jr. and Executive Produced by the charming and witty, Sheron Bellio, the show was recently nominated for an esteemed "Macaroni" award. Conway rose to popularity as a longtime host on former FM talk station KLSX, first teamed with Doug Steckler who was followed as co-host by Brian Whitman at KLSX. Dry, witty and very humorous, the schticks are current and very entertaining! His guests range from Carol Burnett, Arsenio Hall, Norm McDonald, Michael Richards (Kramer) and more.
He has various call in formats such as "What the H*ll did Jesse Jackson Say" and "Name the Effing Tune". These obviously leave themselves to much comedic parody, hence the
tremendous ratings. Tim Conway, Jr. was born and raised in Los Angeles. He survived 10 years in a youth detention center called the Los Angeles Unified School District. He spent his childhood around Santa Anita, Hollywood Park and Del Mar Racetracks with his father, four younger brothers and older sister. His father guests regularly on Conway's radio program and recently told his son, "Comedy is in your blood…too bad it's not on your show." Conway survived 12 years at 97.1 FM Talk in Los Angeles until it switched to an all-music format.
The show was famous for providing Southern California with a wide variety of entertaining topics including live police Chases, Hollywood craziness and current events with a twist of humor. "Producer Mondo Hernandez is not only a key to keeping the show young with his finger on the pulse of the local music scene and his social Media skills" says Conway. "He is also the Blue Ribbon Winner- for his famous guacamole at the Los Angeles County Fair".
As an example of his popularity, a listener called in needing help. Tim requested a Go Fund Me to try to raise money for the kid who had a dream to go to Disney World. His father passed away and, due to the overwhelming popularity, they not only exceeded the original $5000 they wished to raise but exceeded over $60,000 in a weekend- Tim leads a relatively simple and normal life. He is a hands on Dad to his school age daughter, whom he picks up from school daily. He has introduced her to the family tradition of horse racing.
"I take her to the track whenever I can" says Tim, "She and I developed a bond with the love of horse racing". Tim Conway is the new renaissance man of radio taking on the comedic greats with a wry and uniquely funny outlook on modern life. –Susan Short