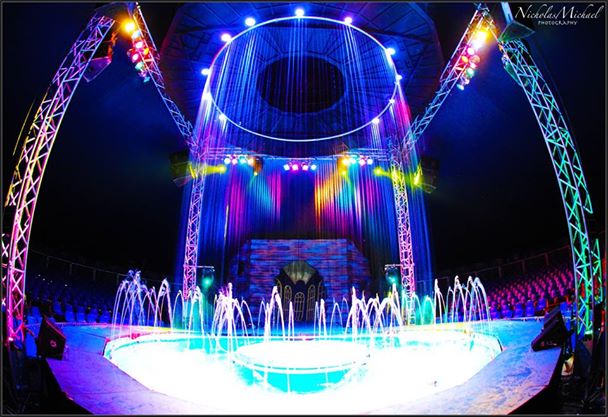 Cirque Italia's new Gold Unit is coming to Palmetto with the state of the art water show!
Cirque Italia has grown to the point where the next logical step can only be to expand operations and double their presence at the national level. In response to wonderful fans all over the U.S., and with over 90% of shows being sold out, NOW is the perfect time for a substantial investment.
Beginning in 2017, Cirque Italia, the first traveling Water Circus, introduced a second unit, the Gold Unit: a luxurious experience where technology and preforming arts are mixed to create a one-of-a-kind show. Now for 2018, a brand-new performance has been created.
This new performance will feature an ultra-modern water curtain that controls every droplet of water meticulously. Audience members can expect to see words and beautiful patterns as the water falls to the 'lagoon' below. Cirque Italia is ready to provide a breathtaking experience. This new stage by itself is enough to amaze the most demanding audience, and synchronized with the most creative display of superhuman talent – the result is simply out of this world!   
The latest trends of the industry are challenged with every Cirque Italia appearance and this 2nd unit is not going to be any different. A careful casting selection has united the best artists from all over the world. This production will feature acts all the way from Russia to Mexico. Cirque Italia believes in multi-culturalism as one of our strongest assets.
Packed full of incredible acts, there is no room for boredom. The variety presented is exceptional. For those who enjoy whimsy, we have an Avatar and not one, but two mermaids. There is almost no bodily limit for our contortionist, Ricardo, as he bends in ways you never would have imagined. Our incredible wheel of death performance features a front summersault flip, something you will be hard-pressed to see anywhere else. If that doesn't get your head spinning, perhaps our 5 roller skaters and their incredible tricks and turns will. And although Cirque Italia does not use animals in our performances, this year we will be featuring amazing lifelike elephant puppets. They are so well made, you might just think they are real. Whether it's a futuristic laser act or mesmerizing aerial performances, the show has something for all tastes and expectations. One thing Cirque Italia sets out to accomplish is to create a type of world-class entertainment suitable for all age groups. 
This new second unit also follows the same strict animal-free policy that makes the Water Circus stand out from other circus entertainment shows.
For more information- www. Cirqueitalia.com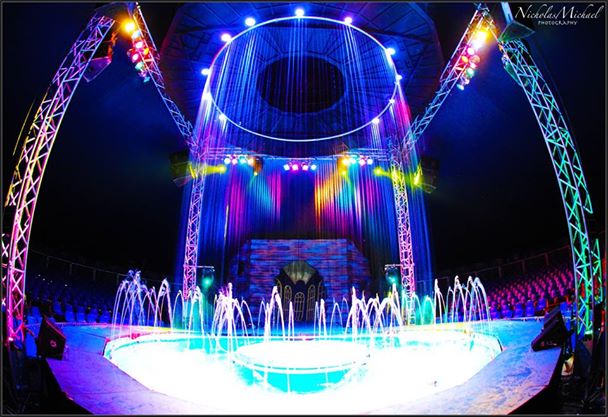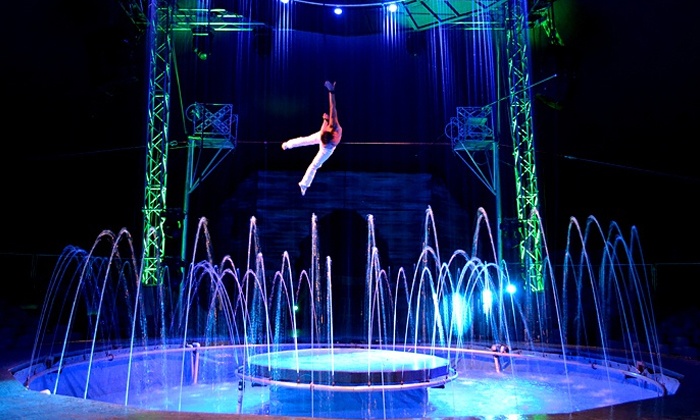 The "magic touch" of the Italian entrepreneur Manuel Rebecchi, President and Owner of Cirque Italia, added to the flawless direction of the COO, Chanté DeMoustes, and has turned this once romantic project into a successful production known and acclaimed all over the country.