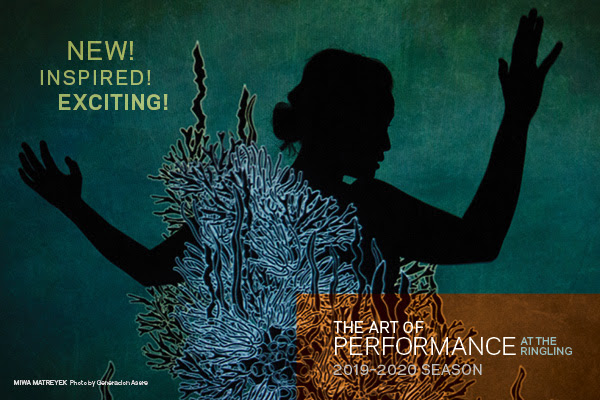 Be the First to Know!
Announcing the 2019-2020 Art of Performance Season
The Ringling will be hosting a fabulous kick off event! They will tour the world through performance! Guest artists from India, Spain, Cuba, Mexico, China, Chile, Brazil, and the United States are bringing live contemporary performance to The Ringling. 
Elizabeth Doud, Currie-Kohlman Curator of Performance and Sonja Shea, Assistant Performance Producer will give a special presentation on the Art of Performance season. You won't want to miss this chance to meet our staff and share the excitement, challenge, and inspiration of live contemporary performance. Thursday, July 18
6:00 – 7:00 PM
Historic Asolo Theater

Reception to follow
Tickets are free, however space is limited and advance purchase is required. Program includes Art After 5 Admission.
Tickets are available online at ringling.org or call 941-358-3180.