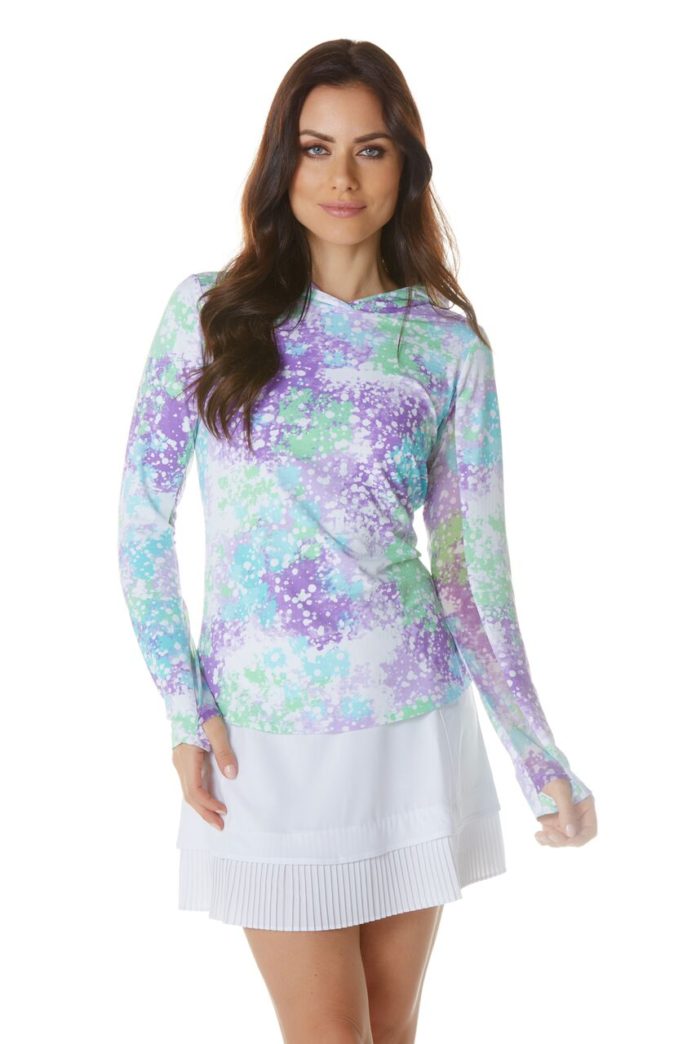 Most activewear lines look very performance driven and are one dimensional, meaning they are very specific for working out or geared toward a particular sport. IBKUL merges fashion and performance wear. They offer all the performance features, and even more with a cooling element, but the prints look like they belong in the ready to wear market. This is one of the key major selling points at retail for the brand. The brand is sold and worn by a consumer base that enjoys fashion but wants the comfort of the cooling element, 50 UPF sun protection, along with anti-microbial and wicking features so they remain comfortable on the hottest humid days. This consumer is not athletic, she just wants to look and feel great. But this doesn't mean IBKUL is not used for athletics. It is widely used for activewear allowing our customer to endure the elements and perform their best for a longer period of time.

No one was offering resort prints in the performance sector. They looked very activewear, plain & boring and were specific for a particular sport. Women do not want to change outfits for each endeavor during the course of the day. Taking kids to school, shopping, playing 9 holes of golf and off to lunch, etc. She wants clothing that will let her perform from the beginning to the end of the day that not only look fashionable but meets for all her needs along with looking as good in the evening as she did when she put her IBKUL on in the morning.

Designer Barbara Gerwit studies, understands the print market along with color direction like no one else. She knows our clientele, her needs, and her wants. The prints have become very identifiable to consumers, now with a cult following, who come in requesting the IBKUL brand where "she" shops.