By Susan Short
Alexandria, Virginia is one of the most visited small towns in the US. Consistently rated as top 5 small towns by various publications and sites, we decided it was a must do and see when in the DC area.
Technically you could take a water taxi, bike or drive the few miles to Old Town where all the action is from DC. Alexandria's beloved downtown and nationally designated historic district on the Potomac River waterfront. The King Street Mile and surrounding brick-lined sidewalks are studded with centuries-old architecture, historic attractions and independent businesses. Old Town is the heart of Alexandria, located just minutes from Washington, D.C.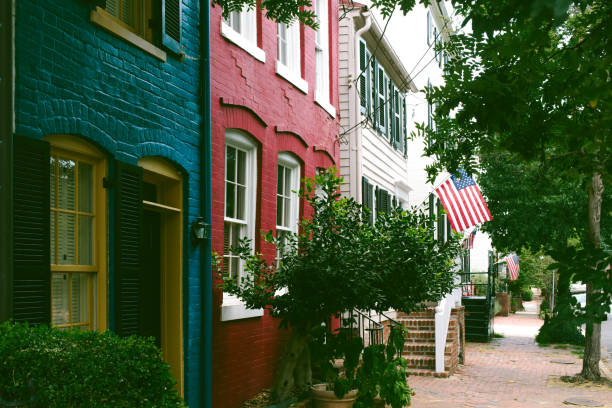 One of America's Top Art Places, Alexandria is nationally recognized as a community with a "backbone of creative culture…exceptionally successful at combining art, artists and venues for creativity and expression…to make vibrant neighborhoods." The city's visual arts hub is the world-famous Torpedo Factory Art Center, a former munitions factory transformed into an artistic powerhouse with three floors of artist studios and galleries, plus the headquarters of The Art League School. The Legendary Music Hall The Birchmere hosts the biggest names in country, folk and rock.
We hung our hats at the very new AKA Hotel –
https://www.stayaka.com/hotel-aka-alexandria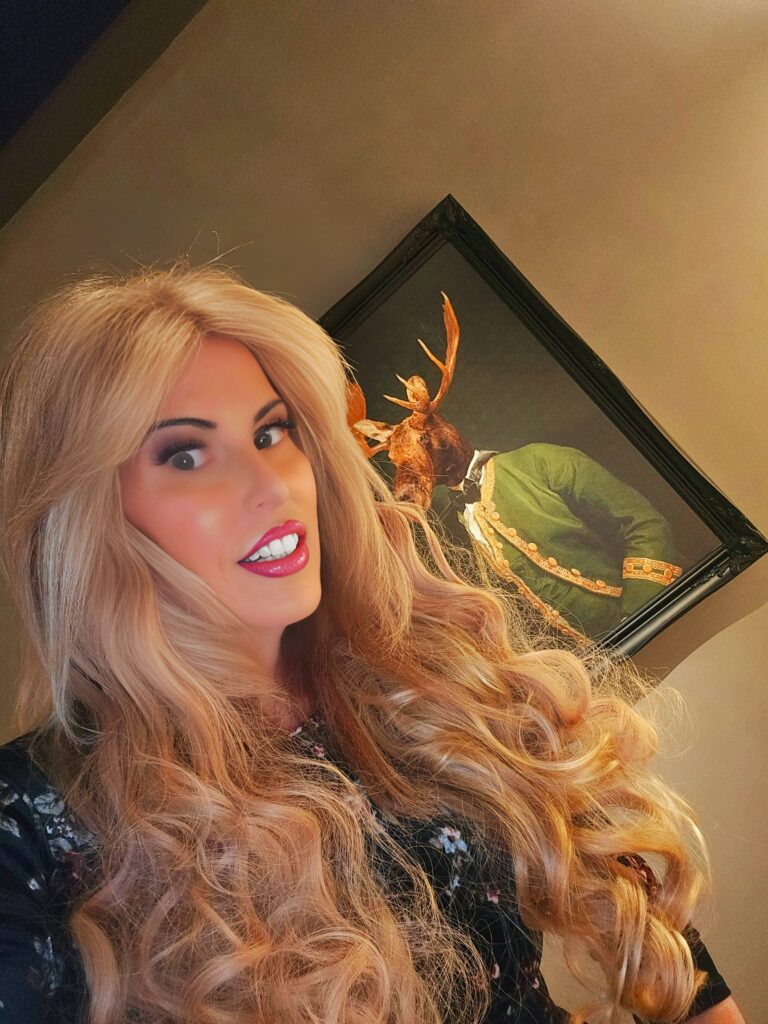 Hotel AKA Alexandria brings a sublime level of style and sophistication to Old Town, a charming historic destination known for its boutique shopping, art galleries, and waterfront restaurants. Designed by world-renowned architect and designer Piero Lissoni, this tranquil urban retreat enhances your stay in Alexandria, Virginia — just 20 minutes from Washington, D.C. and a short 10-minute drive from Ronald Reagan Washington National Airport.
From the moment you step inside the newly reimagined property, you'll discover an inspired balance of modern minimalism and refined mid-century elements. The focal point is the floating staircase — a Lissoni signature — which shows off dark steel and unique lines as it ascends to the terrace level. The rooms and suites are no less impressive, offering residential-style comfort through luxurious amenities and furnishings by the world's leading artisans.
Other than exploring the King Street area and all the great shops and restaurants – a short drive away is George Washington's Estate.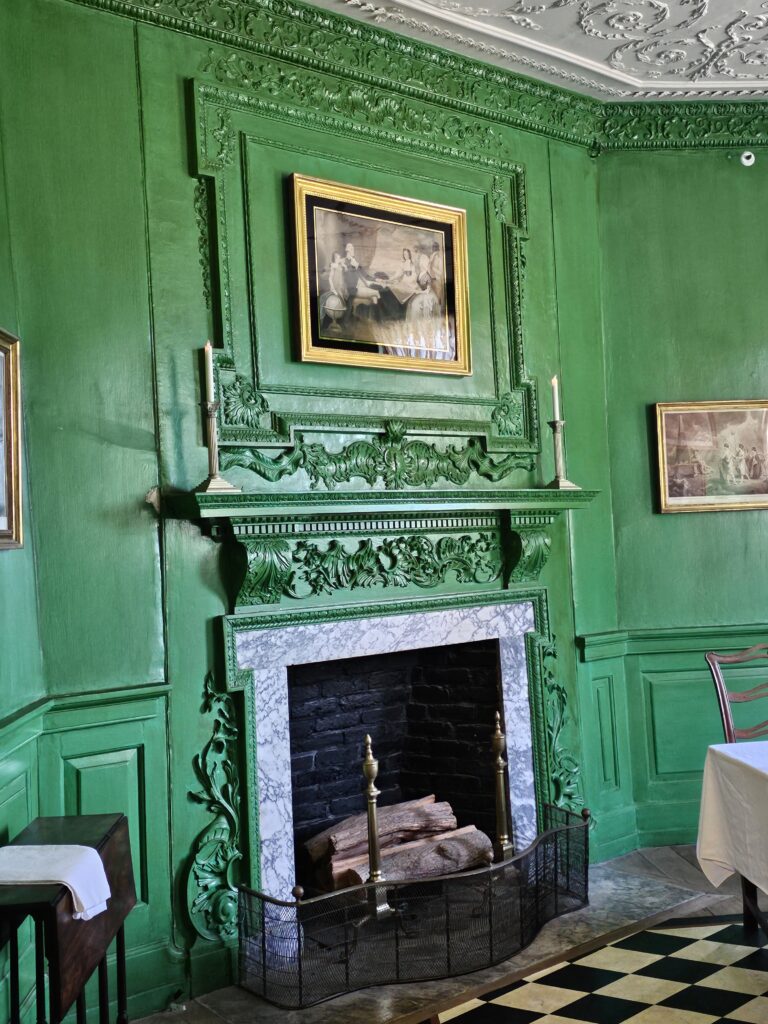 https://www.mountvernon.org/plan-your-visit/
George Washington's Mansion was ten times the size of the average home in colonial Virginia.
Inside the Mansion, guests can see:
the New Room, the grandest space in the house
the Key to the Bastille, given to George Washington by the Marquis de Lafayette in 1790
family portraits and the Washington coat of arms
Washington's private study
The Washingtons hosted as many as 677 guests at the Mansion in 1798.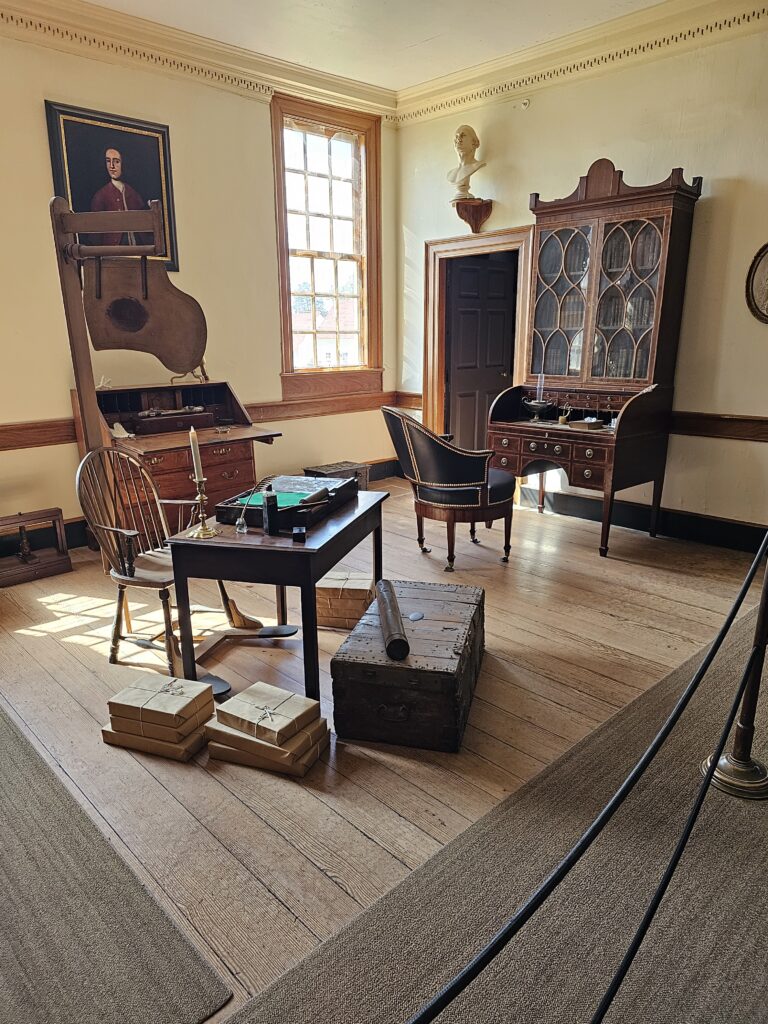 The Washingtons had many visitors at Mount Vernon, particularly after the Revolutionary War as Washington's political stature grew. Many of these visitors were close friends, family members, or neighbors, but others were unknown to the Washingtons'. In 1797, Washington commented about a recent dinner "at which I rarely miss seeing strange faces; come, as they say, out of respect to me. Pray, would not the word curiosity answer as well?"
The steady pace of visitors continued after George Washington's death in 1799. Martha Washington subsequently moved out of their shared bedchamber to a small room on the third floor. This room afforded her some privacy from the steady stream of visitors who continued to travel to Mount Vernon.
The Mount Vernon Ladies' Association bought the Mansion and about 200 acres for $200k in 1858
Initially writing under the nom de plume, "A Southern Matron," Ann Pamela Cunningham challenged first the women of the South, and later the women of the entire country, to save the home of George Washington from dilapidation.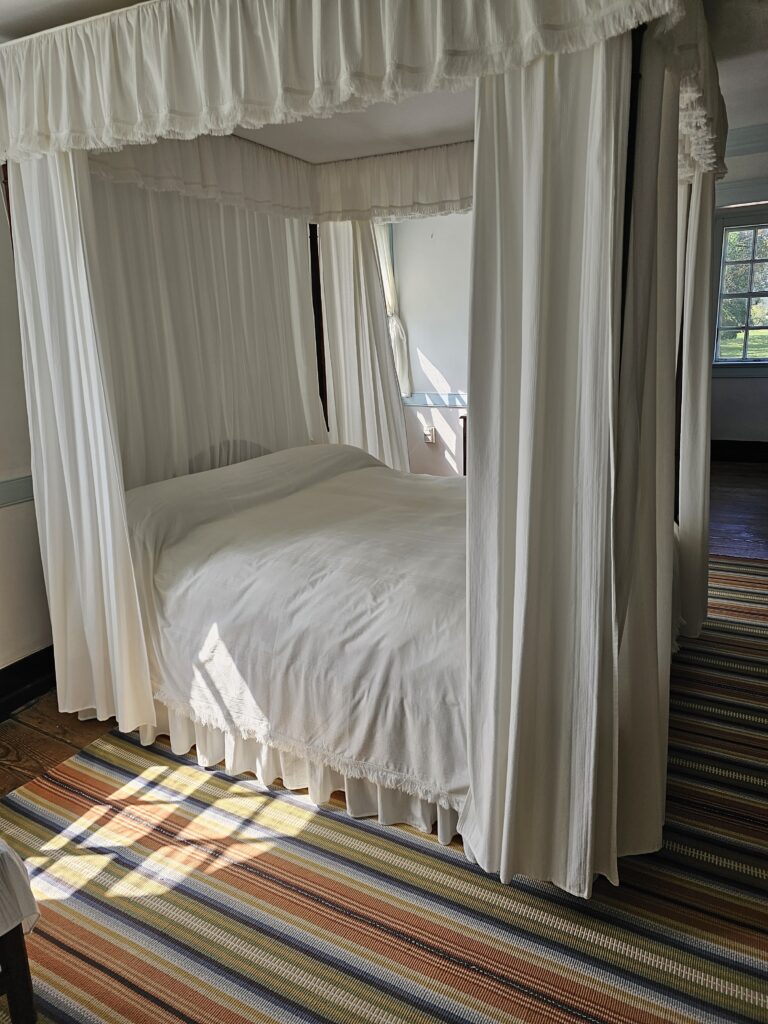 After convincing John Augustine Washington III to sell the property, Cunningham and the organization she had founded, the Mount Vernon Ladies' Association of the Union, raised $200,000 to purchase the mansion and two hundred acres. The Mount Vernon Ladies' Association took over operation of the estate in 1860.
Some lesser known facts about George Washington as well as Martha Washington are that George Washington had no children of his own. He and the estate had over 300 slaves at the time. One of which did escape- Ona Judge.
When George Washington was elected president, fifteen-year-old Ona Judge traveled with seven other enslaved people to the executive residence, first in New York and then in Philadelphia. She was among the enslaved people whom Washington secretly rotated out of the latter city in order to evade the 1780 Pennsylvania emancipation law. Washington asked his secretary to accomplish this rotation "under pretext that may deceive both them and the Public."
On May 21, 1796, as the Washingtons prepared to return to Mount Vernon for the summer, Ona Judge fled.
Two days later, Frederick Kitt—the hired steward at the executive residence—placed an advertisement in the Philadelphia Gazette and Daily Advertiser announcing that "Oney Judge" had "absconded" from the president's house and offering a $10 reward for her recapture. Kitt described the young woman's "very black eyes and bushy black hair," noting that she was "of middle stature, slender, and delicately formed." She had "many changes of good clothes, all sorts," Kitt warned and might be trying to pass as a free woman, escaping on a ship leaving the port of Philadelphia.
Kitt's advertisement stated that Judge had run off with "no provocation," but her later interview revealed that she had two reasons for running away. First, "she wanted to be free," and second, she had overheard that she would soon be given to Martha Washington's eldest granddaughter, Eliza Parke Custis Law, who was known to have a fierce temper. Judge "was determined," she recalled, "never to be her slave."
Kitt was right about one thing: after leaving the Washingtons' household, Ona Judge secured passage on the Nancy, a ship commanded by Captain John Bolles and bound for Portsmouth, New Hampshire. Judge never revealed Bolles's name until after he died, "lest they should punish him for bringing me away."
Meanwhile, George Washington was stewing. The young woman was owned by the estate of Martha Washington's first husband, Daniel Parke Custis not Washington. This meant he would be responsible for reimbursing the Custis estate were she not recovered. He also faced pressure from Martha, who was distressed at the loss of a maid who, Washington claimed, "was brought up and treated more like a child than a Servant." Apparently unable to comprehend why she would flee, Washington believed that Judge had been "seduced and enticed away" by a Frenchman.
Immersing yourself in history is always an enlightening experience. A few days in Alexandria is a great way to scratch the surface of our complicated and young history of the United States.