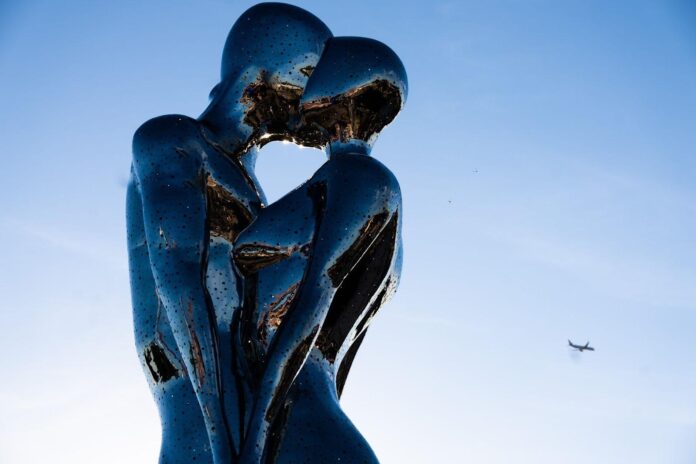 FEEL THE PULSE OF MIAMI's MUSIC, ART & CULTURE SCENE
AT ART WITH ME FESTIVAL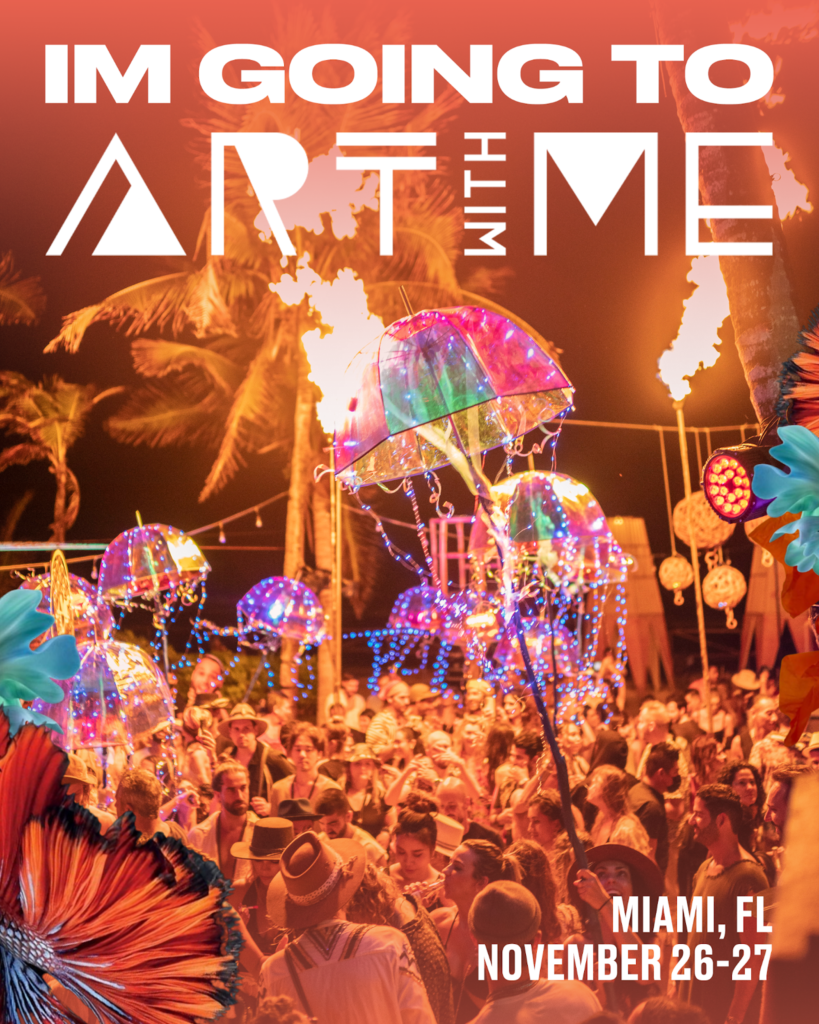 Tulum's large scale arts and cultural festival is coming to Miami Saturday and Sunday November 26th and 27th with large scale art installations and musical acts including SG Lewis, Moderat, Bedouin, Elderbrook, Parra for Cuva, Henry Green
The Art With Me Festival is returning to Miami and bringing jaw-dropping installation art pieces, top-tier international musicians and performers, and a comprehensive wellness program designed to feed your soul.
Founded by David Graziano in Tulum in 2018, the Art With Me Festival was Tulum's first large-scale arts and cultural festival. This brought in artists from around the world, which meant guests came in from all over the world as well. As this festival grew, expanding into other countries, it became quite the charitable organization.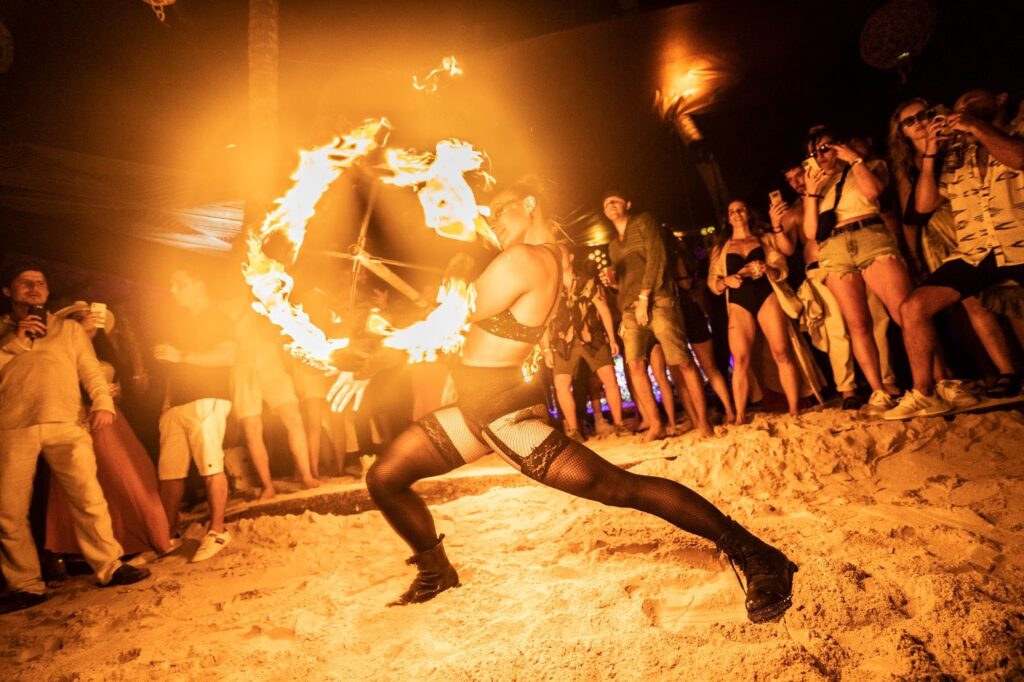 "To me, the city of Miami has always had flavor and great culture with its diverse communities and the never-ending movement in its tourist sector. Art With Me is not just a festival. It is a lifestyle brand with a clear road map of bringing highly creative experiences filled with unique activations, events, and sculpture parks," said Graziano.
This year, the family friendly festival will be held at Virginia Key, an 863-acre barrier island in Miami, located in Biscayne Bay, south of Brickell and north of Key Biscayne. It is accessible from the mainland via the Rickenbacker Causeway.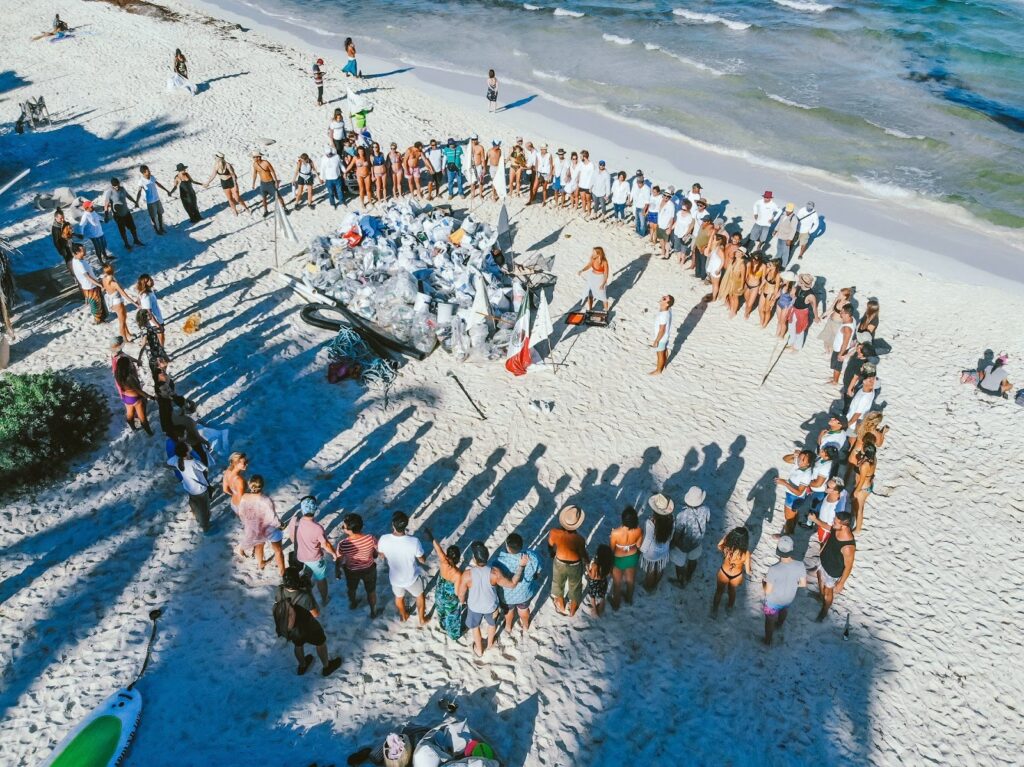 The immersive two-day event will bring together local businesses through thoughtful art initiatives, workshops, and panel discussions.
The events—spanning music, art, food, and culture—will include performances from SG Lewis, Moderat, Bedouin, Big Wild, Elderbrook, Parra for Cuva, Henry Green, Gone Gone Beyond, Magdalena Bay, Lee Burridge presents All Day I Dream, Audiofly, DJ Seinfeld,, QRTR, Paraleven and Matt Caines. and art from multidisciplinary artist South African Daniel Popper, Belgian contemporary artist Michael Benisty, California-based, American contemporary artist Laura Kimpton and many more to be announced.
Art With Me's innovative approach focuses on well-balanced and complete experiences across six- core pillars: Art With Me, Dance With Me, Eat With Me, Breathe With Me, Play With Me, and Care With Me.
Art and creativity are central, guiding themes for Art With Me and eloquently tie together the adjacent pillars within the events. The organization brings together a huge array of visual artists who build jaw-dropping installations that seamlessly integrate with the surrounding areas. Showcasing these amazing works sparks important dialogues about their origins, where art is headed in the future, and how creativity is the purest outlet for the human experience.
Art With Me brings together artists from around the world to participate with our installations, workshops, talks, environmental design experiences, and create a space for our guests to enjoy one-on-one interactions and dialogues with our creators.
The most fundamental human experiences have been tied to music for centuries. Dance With Me harnesses this power, celebrates the splendor of different cultures and embraces our beautiful planet while creating unforgettable experiences around the world with international and local artists.
Few activities connect us more directly to the Earth than the act of eating. Eat With Me events serve to reinforce community within the Art With Me family worldwide. Guests will take part in premium culinary experiences with juice bars, food truck vendors and concessions.
BreathWithMe, another core pillar, will offer participants a full array of wellness programs from drum circles to yoga, from temazcales to plant medicine healing. You'll come face to face with a new vision of what it means to care for yourself—and others.
Providing children the opportunity to engage with art in a meaningful and immersive manner is a critical step toward preserving the artist in each of us. Play with Me's instructors create and oversee a curriculum that gives children an experience that will positively impact them throughout their lives.
Care With Me is a 501c3 Non-Profit Organization that is here to bring awareness and positive change through cultivating inspirational art and educational experiences for local communities and the environment. So while you take in the sights of Miami and enjoy some art, you'll be helping out a charity do some good in the world. Soothe your soul while you soothe others.
Tickets: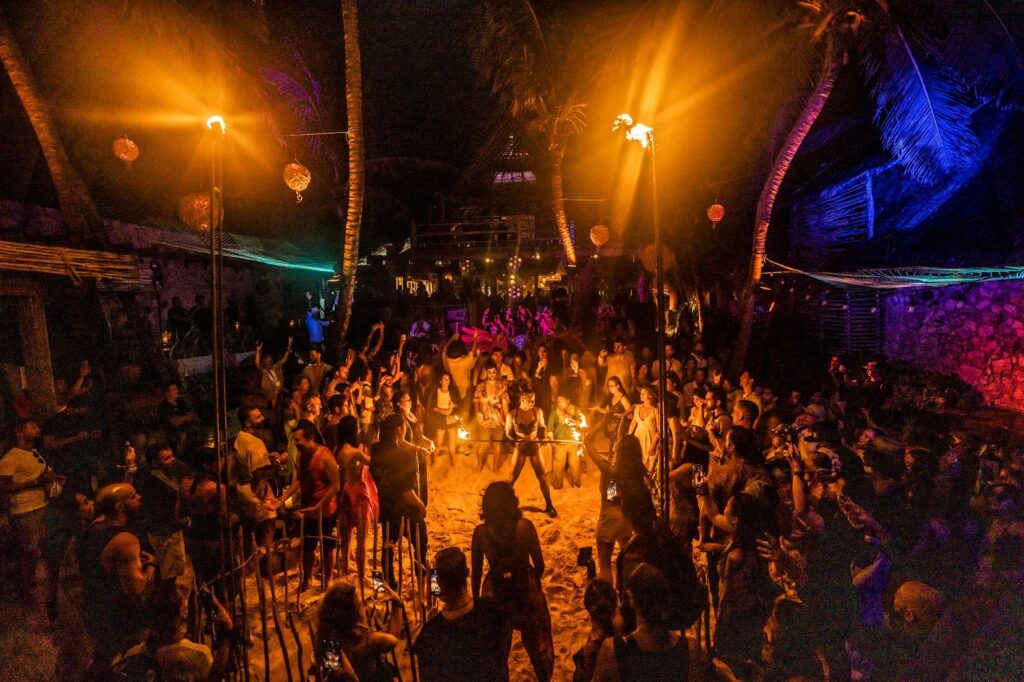 Two-Day General Admission at $80 + tax
Two-Day Premium at $215 + tax; TICKETS HERE
ABOUT DAVID GRAZIANO, FOUNDER
Artist, creative visionary and hospitality pioneer. David has founded and designed some of the most known nightclubs and restaurants in New York such as Pink Elephant, Bagatelle, Gansevoort 69, Kiss & Fly, and RDV. David visited Tulum for the first time in the early 2000s and set out to design Ahau Tulum hotel. Since then The Ahau Collection has grown to include: Alaya Tulum , Villa Pescadores Tulum, Kai Hotel and Beach Club Tulum, Canzul, and Aluna.