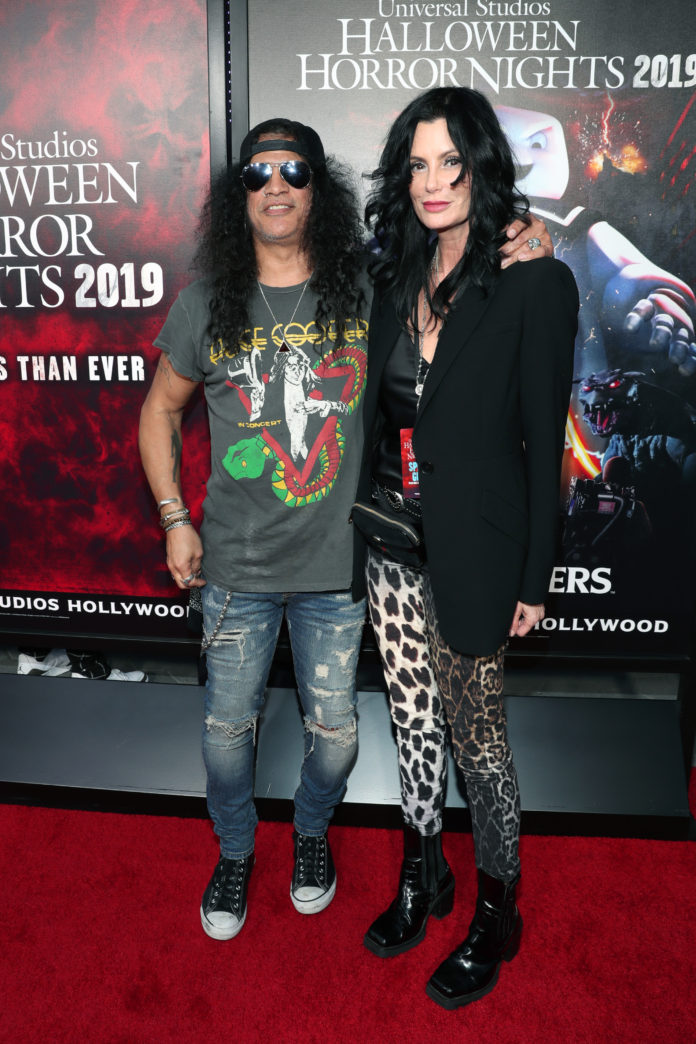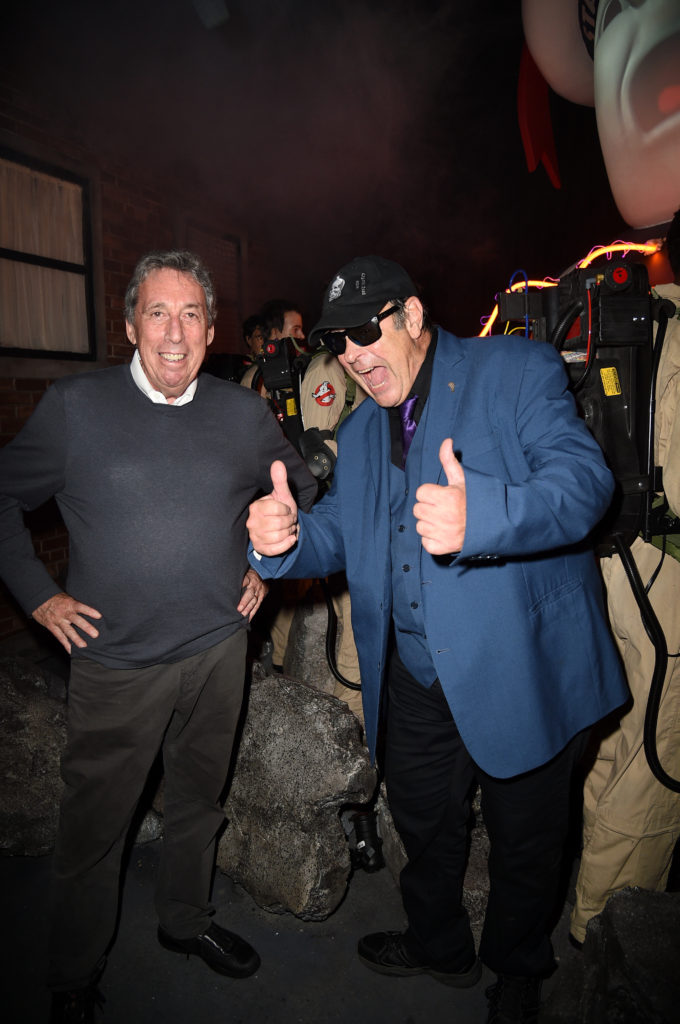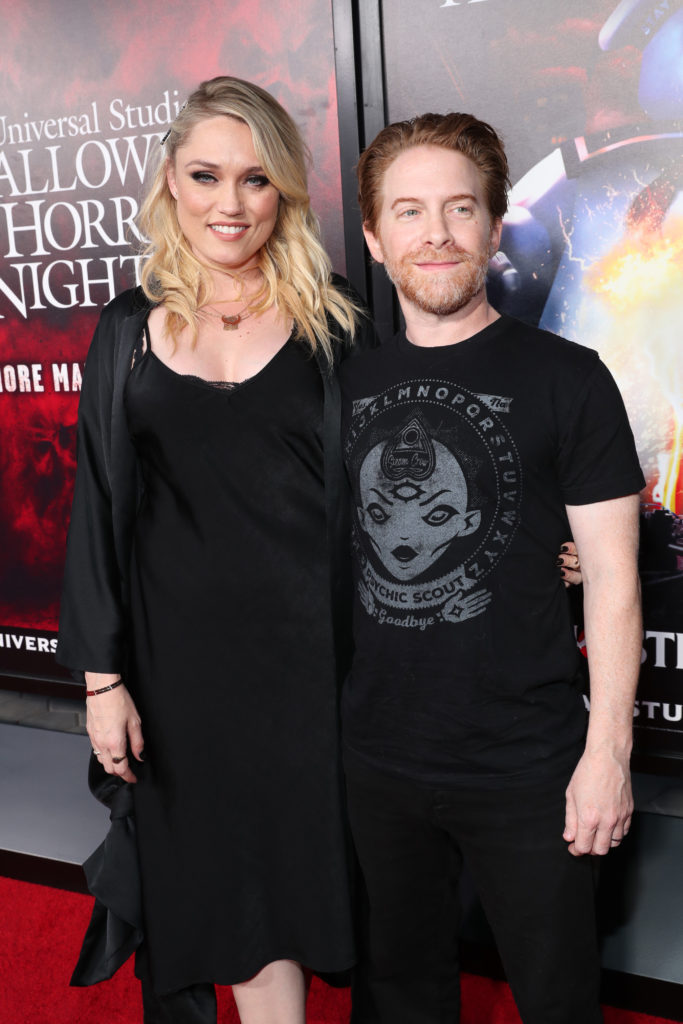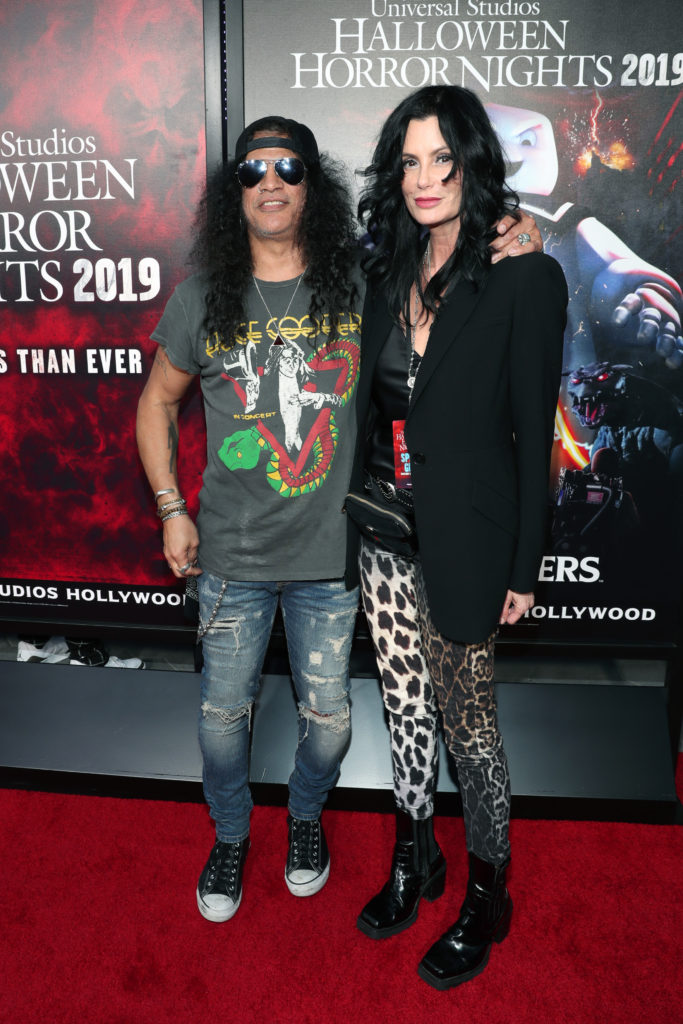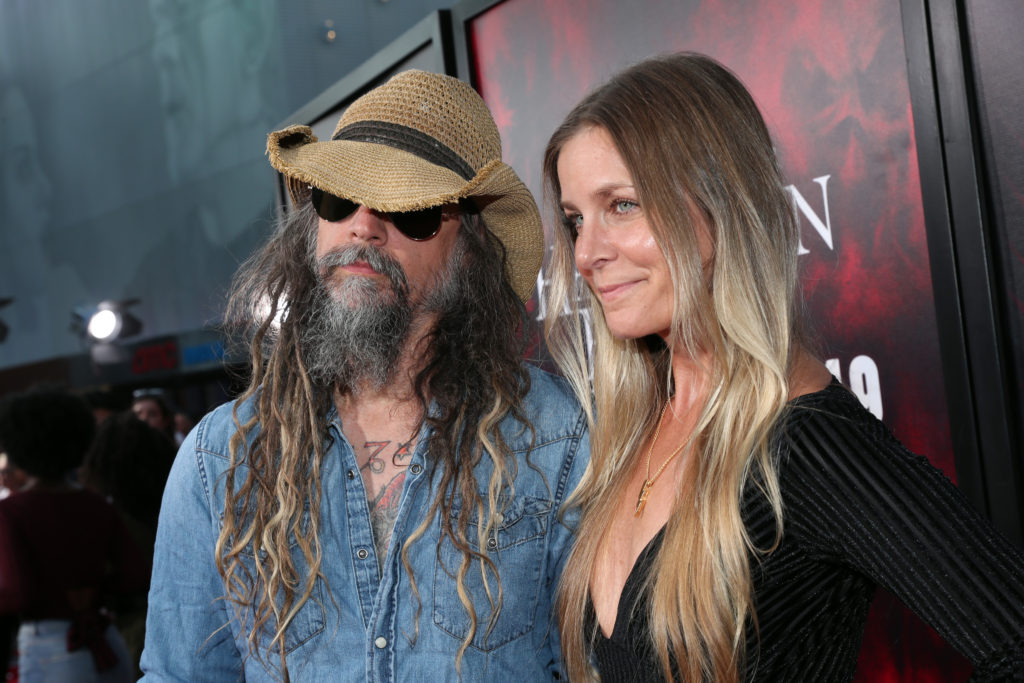 Halloween Horror Nights Returns
By Fred Godlash
Starting on Friday the 13th weekend Halloween Horror Nights is now open at Universal Studios in Orlando Florida and Hollywood California until the first week in November. To kick the night off Universal rolled out the red carpet with a diverse group of actors, directors and rock stars to welcome in this year's annual event. Family Beautiful was there to hear first hand what to expect this year.
The Ivan Reitman blockbuster Ghostbusters is now a Universal fright maze. The star of that film was on the carpet to comment. "This is going to be a big hit" said Dan Aykroyd referring to his maze, "Thousands of people are going to go through it. There will be scares and laughs. It is all about feeling good."
Creator John Murdy who painstakingly recreated the Ghostbusters maze from scenes of the original firehouse headquarters to the Stay Puff Marshmallow man commented, "We are doing more mazes than ever before. That means 10 mazes! They really represent a variety for everyone from contemporary films like Jordan Peele's "Us" to classics like Ghostbusters and Killer Klowns from Outer Space. We have Stranger Things and horror mazes like Creepshow and Rob Zombies House of a Thousand Corpses. We even have some original mazes as well."
In case you didn't know, having a movie studio scare up a night of fright until you run has a huge advantage over all the other theme parks in town. That advantage is you get authentic recreations of your favorite films from sets, make up, licensed characters, studio lighting, original sound tracks, and more. You will feel like you're in a real film.
Director Jordan Peele says of his new Us maze, "This is kind of like a childhood dream come true. The idea that you can actually contribute to something that terrified me on a primal level like a haunted house. Going through the maze is a miniature version of the movie experience" He was not alone as thousands of fans lined up to experience the opening night of the park.
Director Eli Roth says, "I have been coming here since 1999, for 20 years. The House of a Thousand Corpses maze traumatized me and I have never experienced anything like that. I am looking forward to doing it again." Rob Zombie, Sheri Zombie and Bill Moseley all showed up in support of their House of a Thousand Corpses maze this year.
Another rock star to visit the opening was Slash who has collaborated with Universal to create an original score for the Frankenstein Meets The Wolf Man maze. Slash told us," The original Universal films like Frankenstein Meets the Wolf Man are still some of the best horror movies. And this maze, it is genuine, people are having a blast."
The Chiodo Brothers (Stephen, Charles and Edward) are the creators of the film Killer Klowns from Outer Space and were in attendance to discuss their involvement in making the new Universal maze inspired by the film, " Killer Klowns was our very first film, now 30 years later they want us to do a maze. We are honored to have a maze on both the east and west coast. Now people can walk through and experience the Klowns in person" said Charles Chiodo.
No stranger to horror is Greg Nicotero known for his special effects, producing The Walking Dead and his work with George Romero who directed Creepshow. Greg states,"Creepshow has always been about a comic book comes to life. The fact that we are literally getting to walk into a comic book page…I Can't wait. This is Christmas is for me!" Referring to the front of the maze that looks like the front page of a comic. Fans of the original movie will not be disappointed from this maze.
If you love the Netflix show Stranger Things you will certainly want to experience the maze. Show creator Ross Duffer was at the event to usher in the new Universal experience based on the 2nd and 3rd season of the show. Duffer said, "This year's maze will pick up where last year left off. We also jumped into 1985 offering some new twists and turns."
When it comes to Halloween fun this year Universal is a must but here are some tips that may be of help if you visit. Wear very comfortable shoes because you are going to do a lot of walking. Always start from the far end of the park and work in reverse order to beat the crowds. If you can afford it buy the VIP experience or front of the line pass to save time from waiting in line. If you know you are going to get stuck waiting grab some food and drink while you "kill" time in line.
Tickets available at https://www.halloweenhorrornights.com