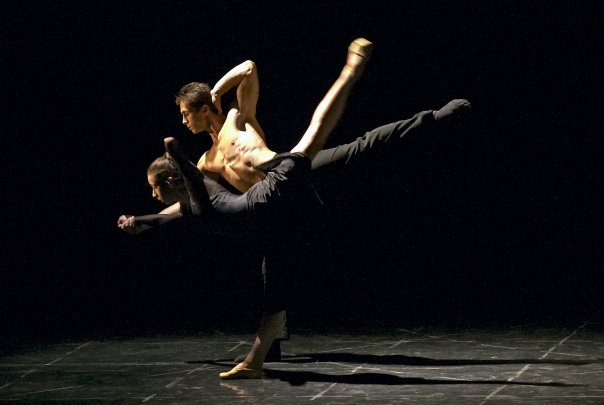 Maksim Maksimov
​
Maksim Maksimov is a name that is quite well known within the Ballet, Ballroom Dance and International Film and Theater community. He chose Sarasota as his hometown after touring the US with Teatro Lyrico de Europa for performances such as Swan Lake and Carmen.
He worked on the acclaimed 2008 film with Priyanka Chopra, "Dostana", and did the principal choreography as well as many of the scenes involving dance production. The breakout film was influential in fashion, style and was considered one of the best trendsetting films in India and made a big name for Bollywood in the US. SHot mostly in Miami, that was how Maksimov discovered Sarasota.
"It was a great experience, working with these high level performers in such a beautiful location" Max went on to say, "the team was highly creative and we had a great time during filming".
As a young man, he had an active sports career and several national titles. He started dancing at the age of fourteen in his Mother's ballet academy in Bulgaria. He trained in classical ballet as well as international style ballroom, jazz and hip hop dance. When he was only sixteen, he had already trained students and choreographed dance performances.
In 2001, he became part of one of the most popular dance crews in Bulgaria "MDANCE ".  He danced with world stars such as, "Atomic Kitten", "Dannii Minouqe", "Velvet" as well as, Bulgarian pop idols at concerts with more than 65,000 people.
In 2003, Maksim began his education in the field of Fine Arts. He studied at the National Academy For Theatre and Film arts "Krustio Sarafov"specializing in Pantomime and Dance Theatre, obtaining his bachelor's degree. In 2004, He was invited into the Bulgarian National Ballet, and had the opportunity to start his first world tour with "Teatro lirico d Europa" were he performed as the principle dancer.
He has performed throughout the United States on well known stages such as, The Majestic Theatre-Boston, NJPAC-New Jersey, Fox Theatre-Atlanta, Kravitz Center-West Palm Beach,Van Wezel Sarasota and many more. After five years of world touring, performing with the Bulgarian National Ballet, choreographing music videos, participating in movie productions, he graduated in 2008.
Maksim found an opportunity in 2009 to continue his career in the United States, and build a family in the beautiful City of Sarasota. As the Former Owner of Premier Dance Studio, Mr. Maksimov has had the chance to develop a superior businesses model that has been acknowledged by world class dancers, competition organizers, and performers. After five years of successfully operating the award winning studio and three kids later, Maksim chose to continue his career in a more flexible way as a private coach, choreographer/dancer and continue to share his experience and passion in this most amazing journey of his life," the art of dance".
"I have been all over the US and my favorite place is Sarasota" he said,  "the artistic spirit, the size, the clean environment- and it is a great place to raise his family".
What is next on the busy agenda for Maksim? The highly innovative program, entitled First Step. It is a Motion Development System designed to create a healthy, mind-body connection. This is accomplished through the most efficient mechanics of the human step!The sequence of events in the neuromuscular junction is often compromised by our daily activities or lack of them, as well as our inability to develop efficient motions. This pattern creates unbalance in our body which leads to chronic issues such as bone loss, nerve pain, focus disorders, compromised metabolism, balance difficulties, etc. 
He believes that by increasing the focus on the coordination and purposely driven actions with our muscular system, we can help prevent a wide range of these problems as well as bring your favorite activities to the next level!
Motion Development Programs are designed to establish coordination so exercising is comfortable and efficient. Motion Development Programs make sense to your body and builds a foundation to increase strength, bone density, balance, and range of motion, speed and assist with weight control. 
The future is bright for Maksimov- the new program along with his vast Ballet, Theater and Film experience will surely translate into a new big production!