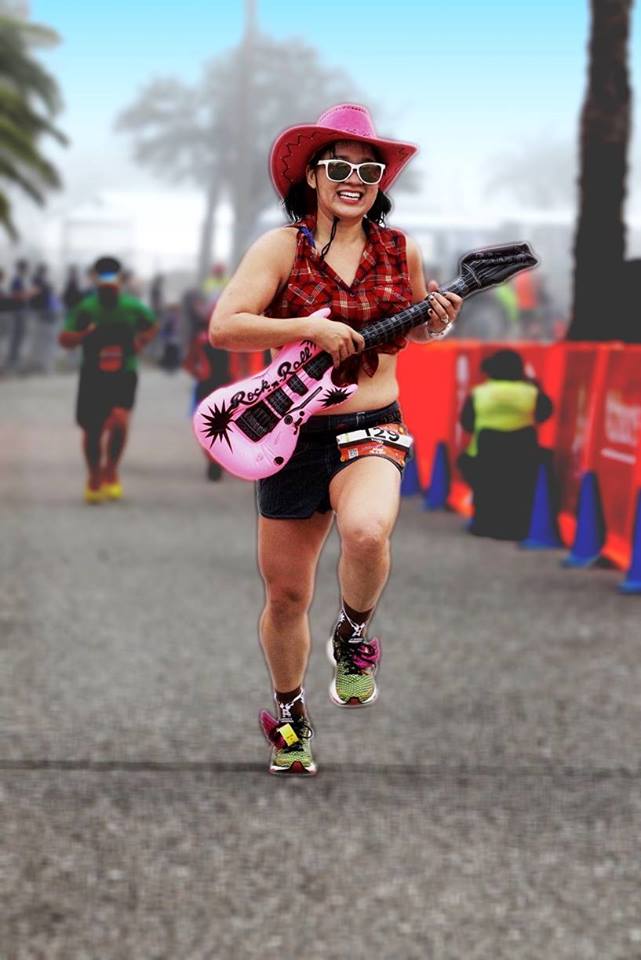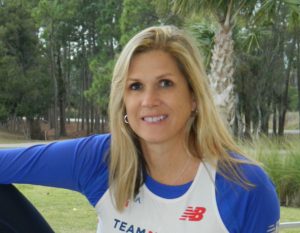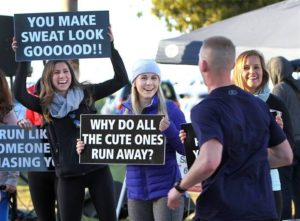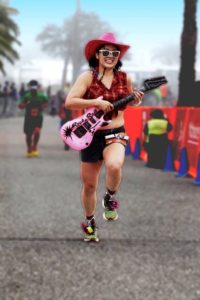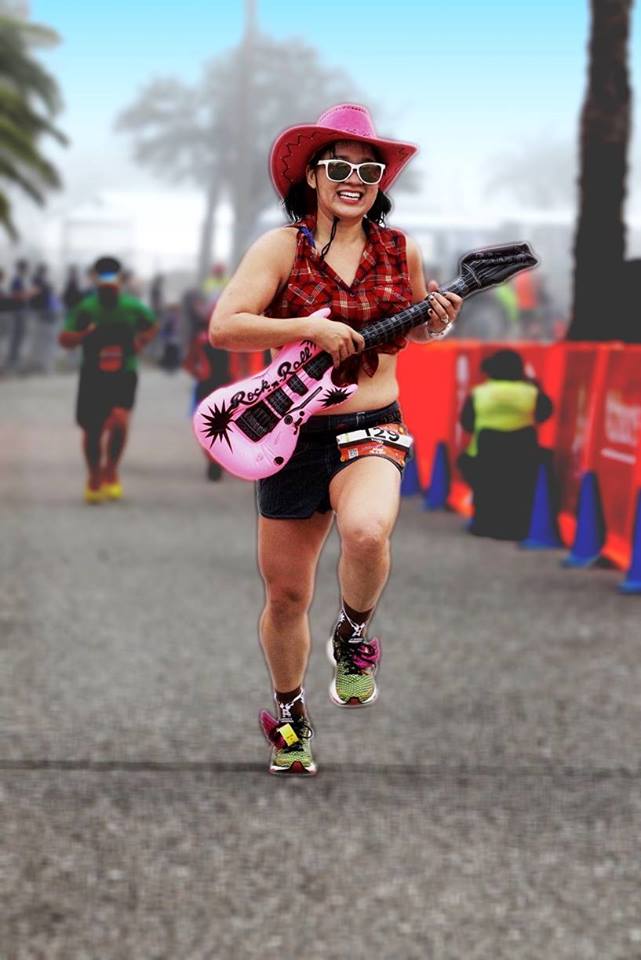 The Sarasota Music Half Marathon was fashioned from an idea of entertainment during the often-considered grueling challenges of long distance running. Many races have a quality of comraderies not found in other sporting events. Due to the individual nature of training, each entrant has a unique story. However, the ultimate inspiration comes from some who have overcome tremendous obstacles. Many of these obstacles would have been so daunting that most people would have given up, or thrown the towel in so to speak, But, not Beth Waskom, a well-known local attorney and her amazing friend, Justin O'Connell. They met as winners of a contest to run the NYC Marathon a few years back, looking for 95 runners who "go the extra mile".
Beth was diagnosed with breast cancer in the beginning of 2011. She had two kids in middle school at that time. They were extremely worried about losing their mom. No matter how bad she felt during treatments, she would always go for runs. Running made her fell that she could get through anything and her kids thought that if mom was still running; she must be feeling great. A couple of times, after she ran far enough away from the house, she would have to sit.
She submitted her story to a contest looking for 95 runners that "go the extra mile" as was chosen to represent 95 individuals from around the United States to form this team to run the New York Marathon. She was so fortunate to be selected. They had a private Facebook page to get to know each other for 3 months prior to the marathon. One of the individuals on this team was Justin O'Connell.
Justin is truly inspirational. Born pre-mature with a particularly devastating form of scoliosis, his diagnosis was grim.  He has undergone extensive treatments and has a metal rod from his neck to the bottom of his spine. His adverse situation did not stop him. Often, Justin runs multiple marathons over a several week period!
Beth wanted to support Justin. The idea was to get out to races, so spectators could watch him and be inspired to do anything. Therefore, she invited Justin down to run the Sarasota Music Half Marathon with her. Justin lives in Boston where the winters are cold. Sponsoring him to run in the SMH; they have formed Team Justin. Several of her running buddies will be wearing Team Justin shirts and will be with Justin the entire race. She hopes anyone watching the race will see him and be inspired to run or accomplish something they thought they could not accomplish. That is Justin's beauty. He shows that anything is possible.
After the Sarasota race, they are both training for the Chicago Marathon in the fall.