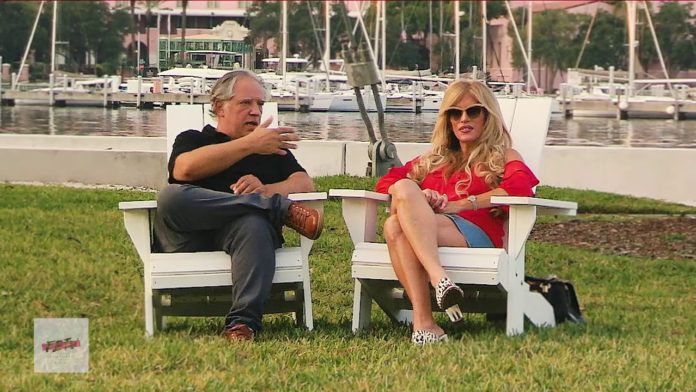 What an exPierience!! The new St. Pete Pier! This gleaming new attraction on the city's picturesque waterfront promises limitless fun for everyone, from first-time visitors to long-time residents. Its 26 beautiful acres seamlessly combine the peaceful blue waters of Tampa Bay with the vibrant greenery of downtown St. Petersburg's parks, creating the ultimate place to stroll, bike, dine, drink, shop, swim, take in a concert and more. So get together with your family and friends and visit.
However- does it live up to the expectations? Is it user friendly and does it blend into the environment or stand out like a sore thumb? Actually- we found it quite beautiful and very pedestrian friendly. Perfect for all ages and at different times of the day.
Most impressive is the Bending Arc-
Internationally renowned artist and Tampa Bay native Janet Echelman has created one of her famous billowing net sculptures to dazzle Pier visitors. "Bending Arc" measures a massive 76 feet at its highest point and 428 feet at its widest and is perpetually in motion with the wind.
Janet Echelman, who grew up in Tampa and was educated at Harvard, has several of her billowing net sculptures in prominent places around the world, including one in Seattle commissioned by the Bill and Melinda Gates Foundation. The Guggenheim Fellow's artworks meet at the intersection of sculpture, architecture, urban design and engineering, and are often on the scale of buildings and city blocks.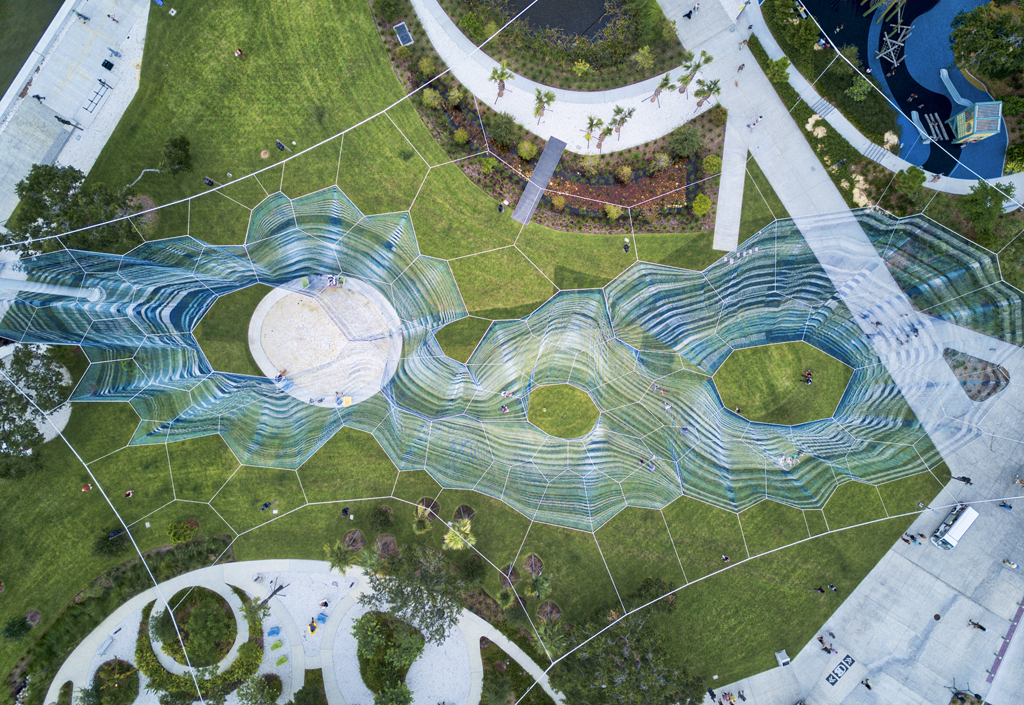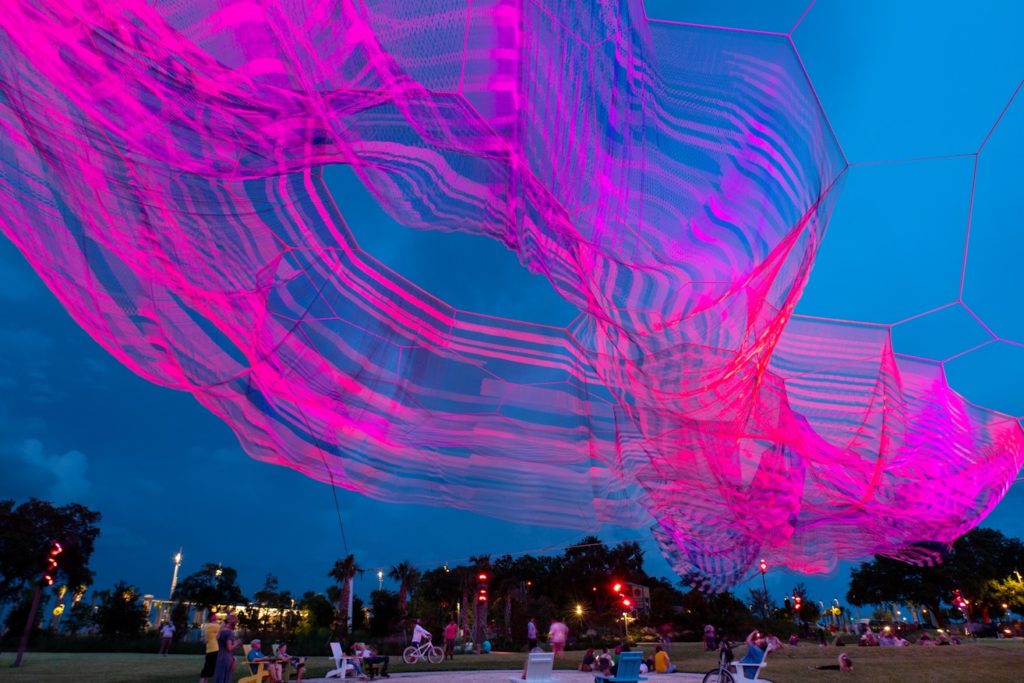 There is something for everyone and the Pier blends seemlessly into the general surroundings. Does it have a spectacular focal point? Not really, but maybe that is just fine.