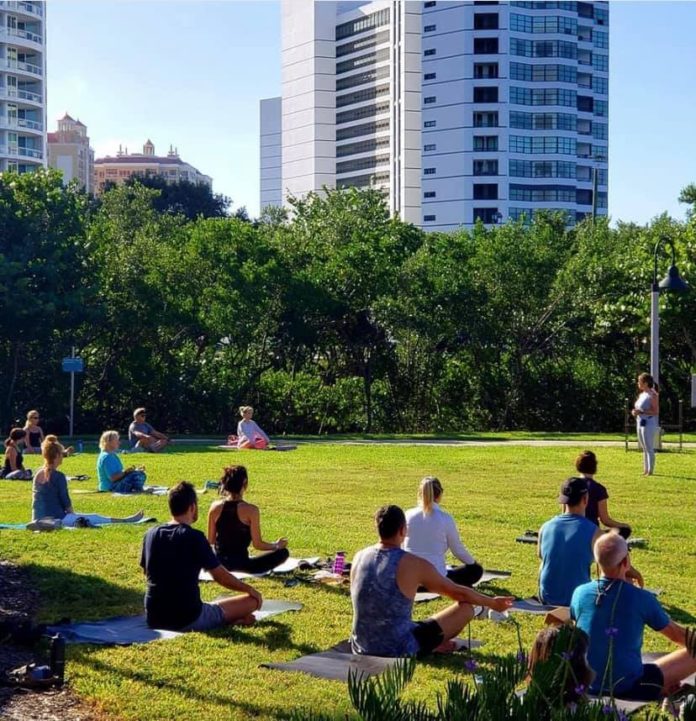 Erin Hurter was frustrated.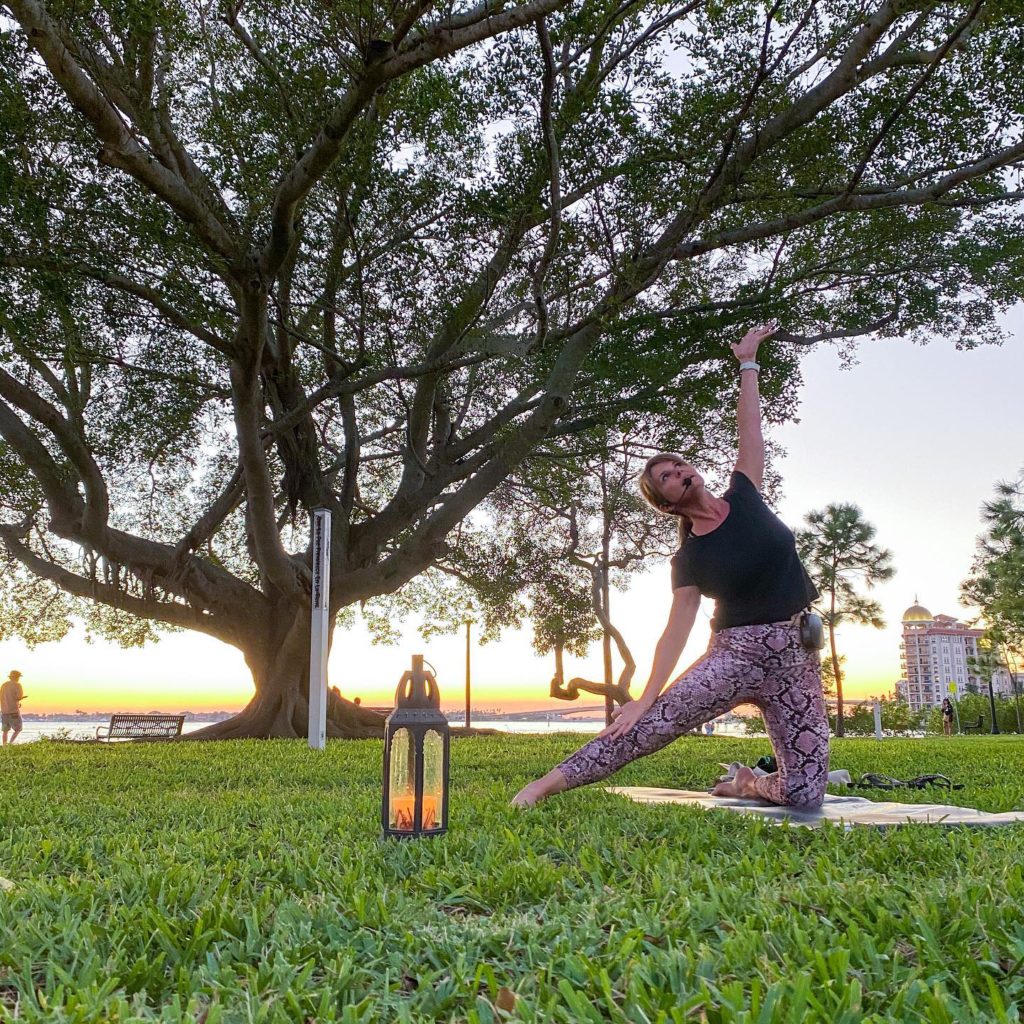 She was working for Visit Sarasota County as Partnership Development Director—but all her partners (restaurants, shops, etc.) were being knocked down by the pandemic.
"My job felt like it went from sales to counseling overnight! Each day I reached out to my clients—only to hear story after story of these wonderful entrepreneurs no longer being able to make ends meet," Hurter said.
She felt people were hurting and she wanted to help.
So, she used her lifelong passion for yoga as a vehicle to bring people together in a healthy atmosphere—hence, "Yoga by the Bay with Erin," a free weekly hour-long class in Bayfront Park.
**
The first class had a about ten people, mostly friends and people she recruited. But within a year, it has consistently become Sarasota's largest weekly yoga class, often over a hundred people. Part of her success is peppering her instruction with motivational messages, or as she calls it" yogi wisdom."
"You are the author of your own story. You have the ability to leave each experience with a positive or negative feeling."
Her students soak it up like catnip.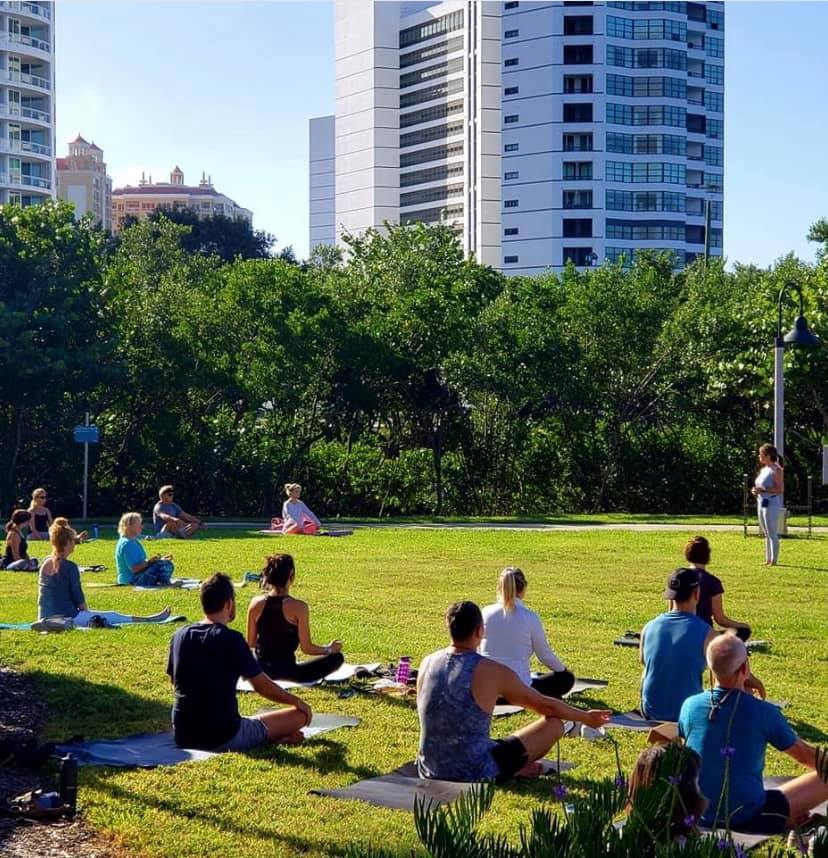 "I moved to Sarasota from Atlanta just as the pandemic hit. I've really had no sense of community since being here. Erin's weekly classes are my only sense of bonding. I've met several new friends here," said Jennifer—who says classes along the bay are her first "truly Florida experience."
"It's just beautiful: The view, the weather and the friendships that you can see forming each week," she said.
Jennifer also said one of her friends compared the classes "to the closest thing she can get to a regular church service right now. "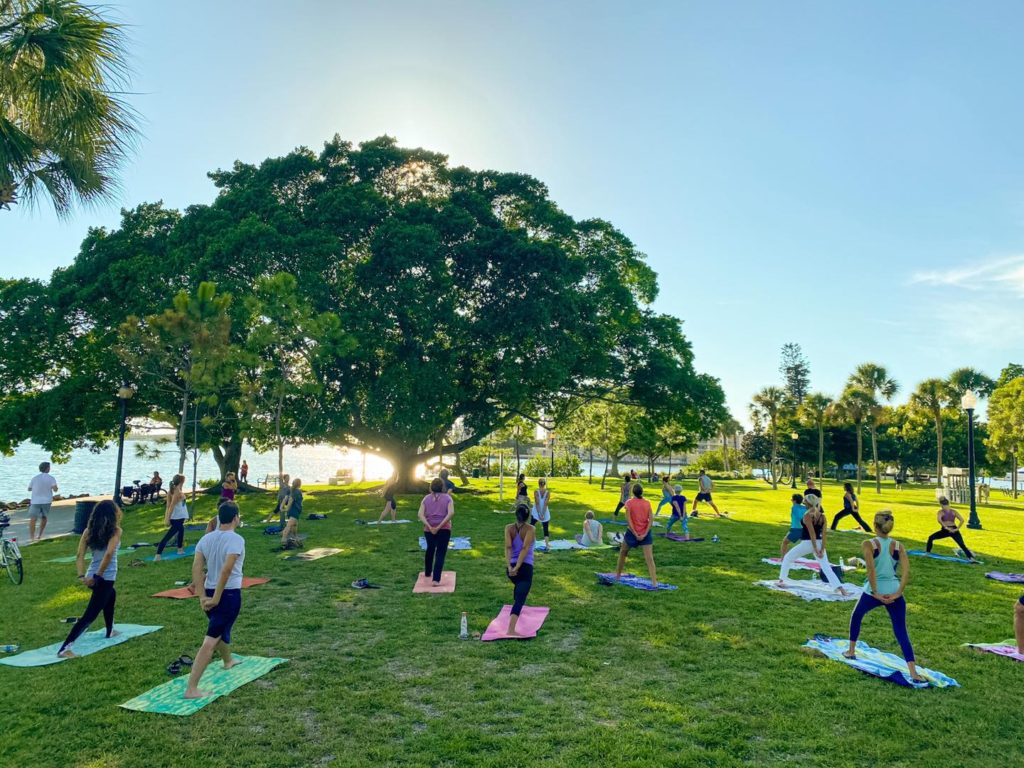 **
The City of Sarasota heard about her success and asked Erin to conduct a second weekly class in the backyard of the Van Wezel Performing Arts Hall.
"It's still 'Yoga by the Bay with Erin,' just another half mile up the bay," Hurter joked.
The Sarasota Herald-Tribune featured her on the front page. The Sarasota Observer included her in a healthy living insert. And a bay area magazine, "Voyage Tampa," featured Erin in an issue about people making a difference in their community.
"I get as much out of this as my students, if not more. It's become the highlight of my week," Hurter said.
Erin doesn't charge for classes—but she does ask her participants to perform one Random Act of Kindness per week.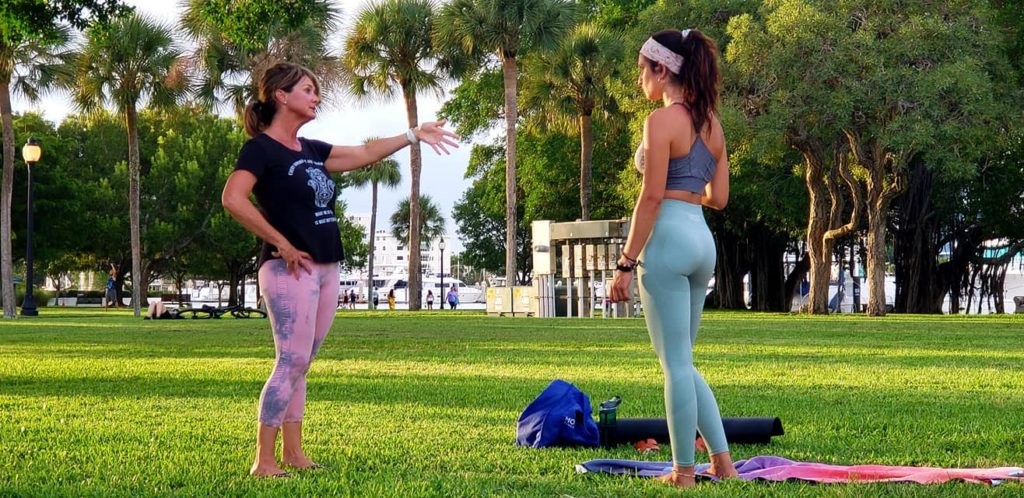 "Somebody said I have the opportunity to create a 'movement' here. I'm not exactly sure what he meant, but as I look out and see the numbers growing each week—I do believe we have the opportunity to make our community a better place to live by being kinder to each other."
YOGA BY THE BAY WITH ERIN Classes:
Tuesdays, 6:00 pm, at Bayfront Park near O'Leary's.
Saturdays, 9:30, am Bay Park behind the Van Wezel.
Facebook & Instagram: Yoga by the Bay with Erin
Ray Collins Is a former TV newscaster turned Realtor, Video Producer and Media Consultant. He can also be seen in the backrow of all of Erin's yoga classes. www.raycollinsmedia.com