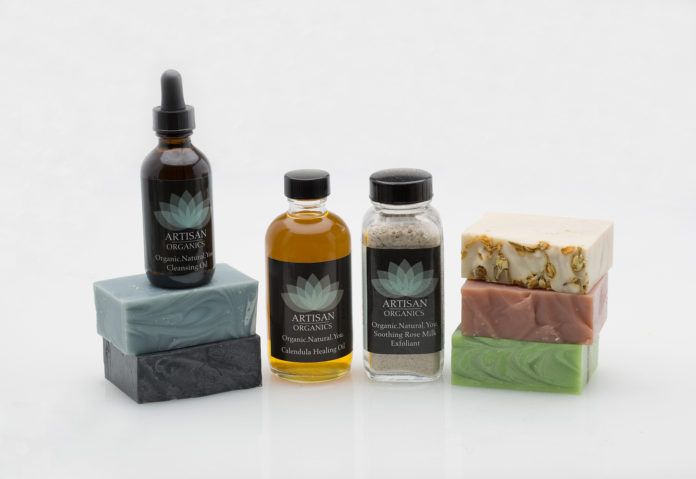 Nowadays buzzwords and hashtags are the toast of any town. Like after like, I heart you and how many followers you have are the current norm. In a world of a constant barrage of celebs pitching beauty products, gels, cremes, sprays, etc…., that for the most part contain ingredients with names like tetracycline, Hydroquione, Phthalates, Formaldehyde, dihydroxyacetone and finally ammonia. It's nice to know that there are people who really care about your skin and your health.
If one has never been to popular vacation spot Cape Cod Massachusetts, it is a must to take scenic route 6A, historically known as Old Kings Highway where one can take in popular sites such as Commercial Street, art galleries, beautiful beaches and its lighthouses, including a hidden gem known as Artisan Skin Care also nestled on the old kings highway.
Enter Angela Thornton, a licensed aesthetician of seventeen years who in her early childhood was misdiagnosed with Asthma and put on unnecessary steroids which left her unhealthy and very unhappy. As she grew into her teens she realized her passion for holistic medicine thanks to her Grandfather, who instilled in her the importance of natural healing with his knowledge of plant based cures.
Angela took that family inspiration, working for a holistic doctor along with her professional training and started her own organic skin care line; Artisan Organics. Angela is a charming person with a selfless heart and an energy that lights up the room. She truly cares about her clients and wants to share this with the rest of the world one bottle at a time. From cleansing and healing oils to rose milk exfoliants, and a variety of natural soaps. With the belief that natural skin care is not a luxury but a necessity, Angela has stayed the course paying extreme attention to every detail when it comes to creating the highest quality skin care products without the harmful chemicals for your daily skin care routine. Angela's Artisan Organics is for both men and women, and she is currently working on a men's fragrance to be released soon.
Angela Thornton and her team are more than happy to ship her line of organic skin products anywhere. She's also available for consultation and would love for you to visit her spa in Cape Cod!