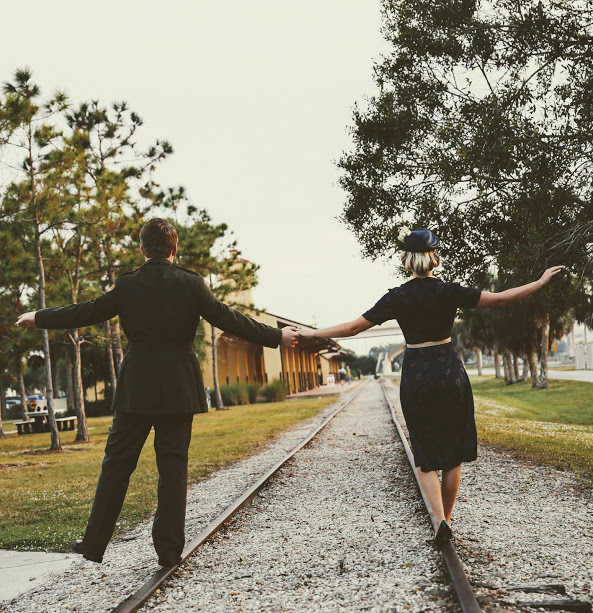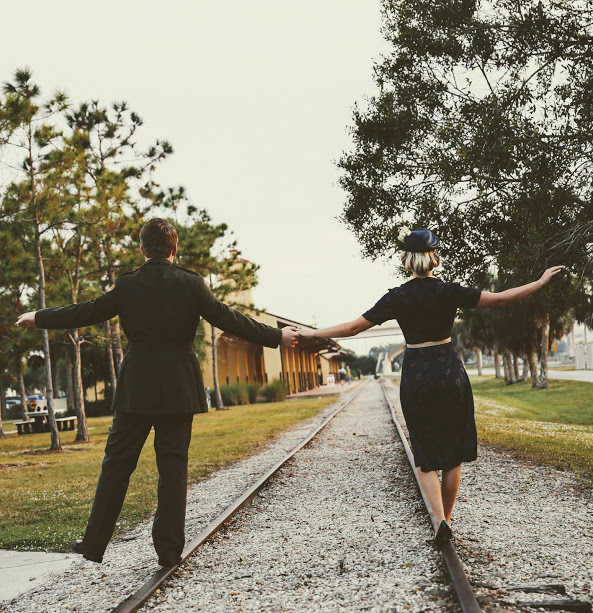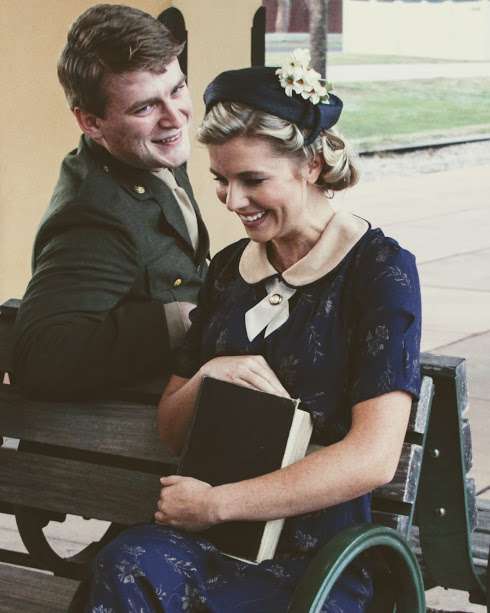 Venice Theatre's Stage II Series will present Arlene Hutton's romantic drama Last Train to Nibroc beginning Thursday Jan. 11, 2018 through Sunday Jan. 28, 2018. Performances begin at 8 p.m. Tuesdays through Saturdays and at 2 p.m. on Sundays. Adult tickets are $28. Student tickets are $15 to $17. Seating is general admission. All seats are on sale now at www.venicestage.com or by contacting the box office at 941-488-1115.
This simply-staged two-person play is, according to the Financial Times, "beautifully written…Every line is a heartbeat."
Playwright Arlene Hutton is best known as the author of The Nibroc Trilogy, which includes Last Train to Nibroc, See Rock City, and Gulf View Drive. Her full-length plays and one-acts have been produced at regional theatres and colleges around the country, at the Edinburgh Festival Fringe, for Fringe NYC, and at theatres in New York City and abroad. She is a member of Ensemble Studio Theatre's Playwright's Unit in NYC.
Last Train to Nibroc, the first play in the Nibroc Trilogy, is a funny and touching portrait of two young people searching for happiness. It played to critical acclaim at the Edinburgh Festival Fringe and Off-Broadway. Frequent Venice Theatre Stage II director Peter Ivanov (Frost/Nixon, God of Carnage) is delighted to bring "Nibroc" to the stage with two actors who he says, "perfectly embody their characters."
The story begins in December 1940 on an eastbound train that carries the bodies of the great American writers Nathanael West and F. Scott Fitzgerald. Also on board is May (Cheyenne Alford, making her Venice Theatre debut) who shares her seat with a charming young service man, Raleigh, played by Charlie Kollar.
Religious and bookish, May plans to be a missionary. Raleigh has been given a medical discharge and, inspired by West and Fitzgerald, is heading to New York to be a writer. Raleigh and May discover they are from neighboring Appalachian towns, and he decides to change trains for Kentucky, promising to take May to the next Nibroc Festival, a local fair that she has always avoided in the past.
Hutton loosely based the play on her parents, and family stories she heard as a child. Audiences are invited to learn more about Raleigh and May in what the Associated Press called a, "gently charming little play, reminiscent of Thornton Wilder in its look at rustic Americans who are to be treasured for their simplicity and directness."