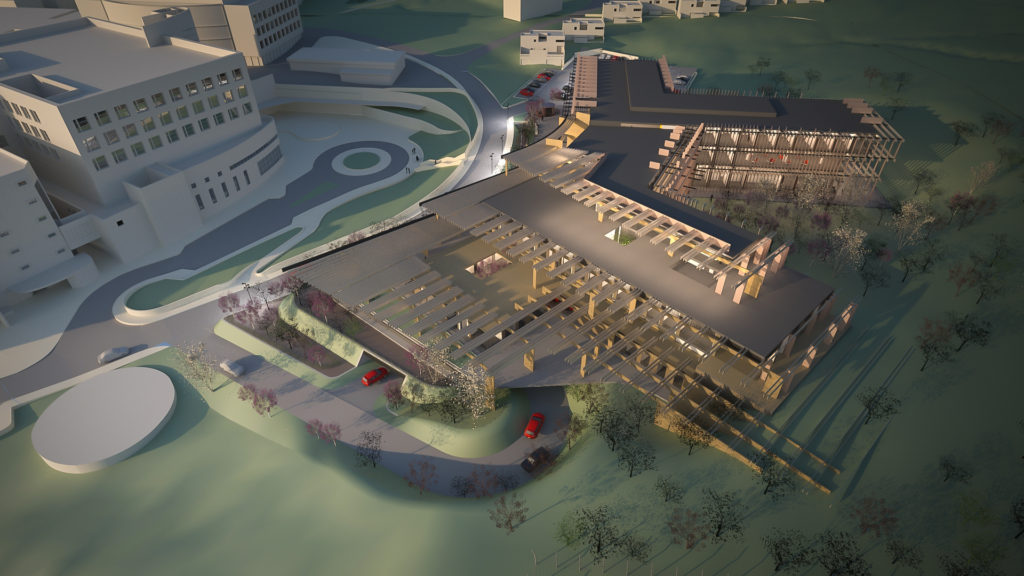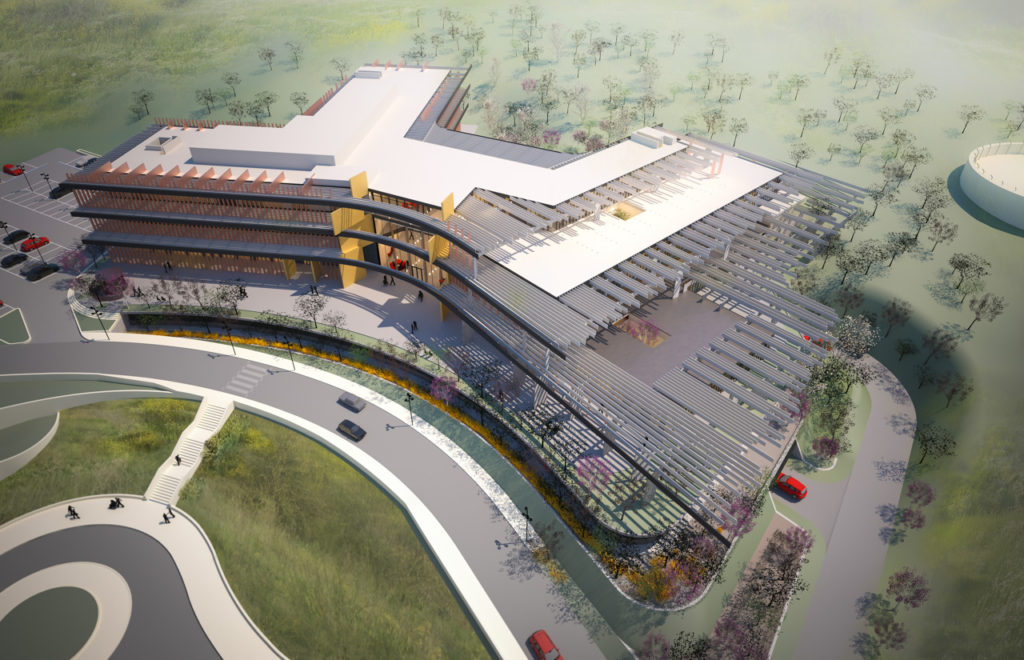 Government, business and community leaders gathered on September 28, 2016, at Emek Medical Center to break ground on a much needed $25-million project to build a state-of-the-art, environmentally friendly, comprehensive cancer center to serve the residents of Northern Israel. New York-based real estate developer and philanthropist, Chaim Katzman, is the primary donor for the development, which is being named Beit Shulamit (House of Shulamit) after his late wife, Dr. Shulamit Katzman, a renowned pediatrician and activist in the non-for-profit space for healthcare delivery and the arts. The U.S. based Israel Healthcare Foundation has also been an active participant in the grant process.
Dr. Shulamit Katzman assisted in founding "Larger than Life," a nonprofit organization focused on improving the quality of life and treatment of children and youth from all denominations in Israel who are fighting cancer. Dr. Katzman passed away in 2013, at the age of 49, after succumbing to cancer herself.
Bat Ami Katzman, in a recent interview said, "Our dream was to reach out to those afflicted with cancer in Israel's peripheral cities and provide a beautiful, bright space with the highest standards of green building" , she went on to say, "This has been the most memorable so far to work on creating an environment for both patients and their families with the maximum exposure to light as well as the latest innovations in treatment".
Emek Medical Center was chosen because it was important for Mr. Katzman to honor his wife's legacy of helping children ill with cancer, by creating a comprehensive cancer center that will serve people in the peripheral areas of Israel, contributing to the diversity and advancement of the areas outside of Israel's center. The current hospital has an oncology wing and center for chemotherapy, but doesn't admit patients and radiation therapy is not available, meaning patients have to go to Haifa or even Tel Aviv for treatment.
"Out of all the projects I have been involved with, this is without a doubt the most personal, and the most emotional for me" said Chaim Katzman, the founder, controlling shareholder and chairman of international real estate giant Gazit-Globe Ltd. who donated $25 million and dedicated the cancer center in his wife's name. He splits his time between NYC and Miami, Florida, "I'm glad my contribution will help others who have been marred by cancer and their families."
"There is a real shortage of oncology services in northern Israel, with many patients having to travel long distances for care and treatment. This new center will go a long way in alleviating their discomfort and improve quality of care. We are grateful to the Katzman family for this generous gift," said Prof. Orna Blondheim, head of Afula's Emek Medical Center.
Designed by renowned architect Ron Arad together with Mochly-Eldar Architects, the building will be comprised of two wings and inner courtyards. The center will be built on a picturesque hilltop overlooking the Afula Medical Center and the Jezereel Valley. The three-story center will spread over 11,000 square meters with the option to further expand in the future.
Beit Shulamit will be built according to ultra-modern green construction standards and all of its users, including patients, their families, and the center's faculty, will have direct and comfortable access to the surrounding gardens. The narrow wings of the structure are designed to increase the spaces exposed to natural light and allow free air to flow, minimizing the amount of trapped spaces with no openings in the center of the building. The structure is designed to increase energy efficiency and to accentuate the extensive and tranquil views of newly planted trees and vegetation, which are planned as part of the project. The new center is expected to open in December 2019.