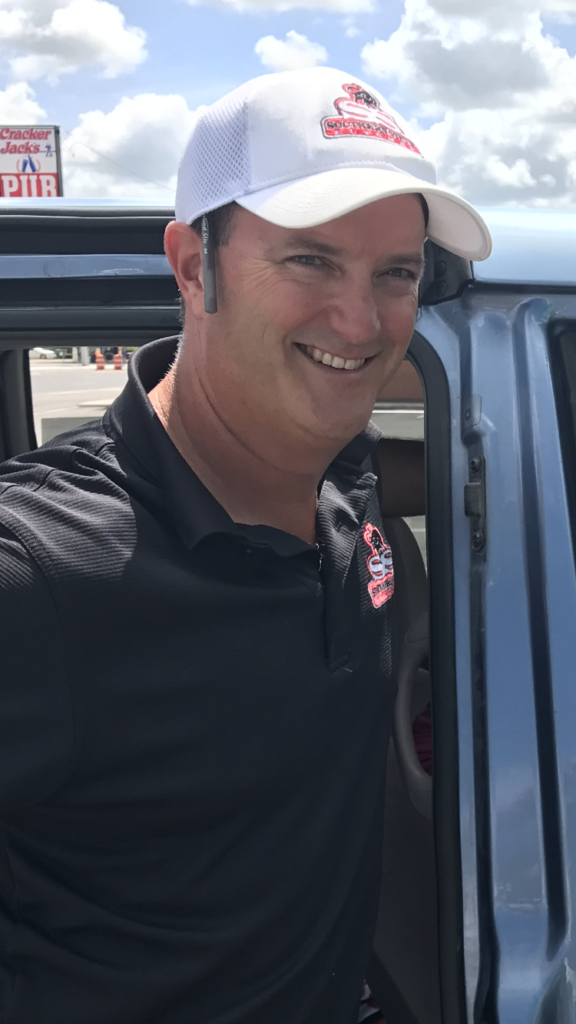 Written by Anne Weintraub
Meet Greg Snyder, a local businessman who graduated from Sarasota High School in 1988, and the University of Florida in 1993. In 2012, with great support from his wife Kym, and his kids, Nicklaus and Kyrsten, he opened Southern Steer Butcher in Clearwater, Florida. Then, in 2016, he opened his second location in Bee Ridge Plaza was with life- long childhood friend, and Cardinal Mooney graduate, Craig Pratt.
On September 12-15th, post-Hurricane Irma, from its Bee Ridge Plaza location, Southern Steer Butcher of Sarasota performed a beautiful deed. With the help of employees "Will, Nate, Angel, and Krista", along with Managing Partner Shay Black, Southern Steer set up a booth in its parking lot and power line workers, law enforcement, first responders, and anyone who needed a meal, lined up for steak tips and salad. Total food cost donated by Southern Steer to fund the relief efforts exceeded the $1000.00 mark.
But the giving doesn't stop there.
Earlier this year, Snyder started the Southern Steer Butcher Project 52. Since early July, both Southern Steer locations have been donating weekly to different families, such as single parents in need, cancer patients and other recipients with needs or illness. A Facebook page has been set up at Southern Steer Butcher Project 52 and interested parties can submit referrals to the program through the Facebook page or, they can email Snyder at: greg@southernsteer.com. Why does he give back? Snyder says, "To whom much is given, much is expected. The greatest gift in life is helping those who need it the most. Our goal with Project 52 is to provide assistance to those needing some great nourishment in times of crisis or distress."
Also, Southern Steer donated and partnered with Palm Harbor Panthers Youth Sports, First Tee of Clearwater, Palm Harbor High School, Cardinal Mooney, SPARCC, and Sarasota Little League to help those organizations meet and achieve their mission. In 2018, Southern Steer will launch the Southern Steer Community Foundation so they can make a bigger impact in the communities they serve.