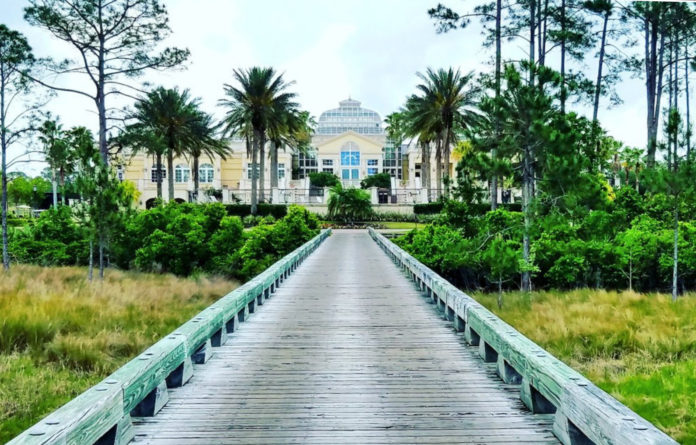 Come venture into an escape from the city life. You know the kind of escape that you dream of in high velocity. Something that is just a few steps away from the crystal clear blue waters of The Atlantic Ocean? A luxury resort that offers all the amenities for anyone and everyone. Welcome to Hammock Beach Resort located in the west side of Florida in the Palm Coast. Just a few hours drive from Sarasota Florida. This is on my top #1 of destinations to relax and play. From all my travels Hammock Beach Resort is more than just your usual expectation of all those other resorts. This offers everything you can imagine plus more. From the most challenging Golf course in the state of Florida. You will want to practice your tee time on one of the amazing places I have played. The courses are in a legend themselves covering one of the largest and signature design and no detail is overlooked. Including the legendary Ocean Course that has received a ranking as one of the best top 5 courses from Golf Week 2016. Engrained in every aspiration for the best even salt –tolerant platinum paspalum green grass is a welcoming motivation for any golfer. Be sure to plan in October 2017 for a Grand Opening and take a swing! This course awaiting your presence alongside with sensational sounds from the ocean and silence is golden all around.
When I travel, I like to stay on the grounds and I do not have to worry about leaving again for a while; so a resort that has everything is perfect. This has become vital to me as top quality is a requirement and Hammock Beach Resort has finally answered all my aspirations. I could venture off the island to do other trips and explore and as I work, play or contemplate the next idea, this small symbolic moment that holds truth in any of my works. This is not a visit, or stay, this is a valued testament to style.
Dining at anytime is a treasure in itself. The resort offers from restaurants, bars, cafes even a fine Italian setting at Delfino's Restaurant. Come enjoy the Loggerheads; an intimate bar gathering for all with small appetizers compete with a full bar. Above is the iconic cigar bar that is my most favorite with any request to enjoy classic cigars for enjoyment. From casual to formal attire you are in one of the most VIP hands – I was thrilled with the service of the staff plus the total excellence as the energy that is a vibration that goes beyond any resort I have visited. This high class is balanced in essence and is most welcoming for everybody, this has been taken into account from everyone who seemed to finally share that everyone can have a fine vacation in a resort style location with a valued investment of complete class. This Resort has seduced me on all levels, with the physical atmosphere of the fresh ocean breeze, the 6 acres of grounds, views from the suite overlooking the Fantasy pool that even offers a 3 level waterslide, to the attention in the moments that you really have check yourself. In celebration of relaxation loose yourself in the 10 thousand square feet of heaven. Top awarded facials, massages, body treatments, plus full salon and fitness center. Indoor heated pool and hot tubs then walk into a full steam room with essential oils from orange peel to mint green aroma. Soak the muscles in a hot sauna or even try the inhalation room to reignite all your senses and any special oils are at your request to ensure proper detoxify and total relaxation, cucumber and orange slices await your tasting for sensual treatment for the soul and heart. Hammock Beach Resort exceeded all of my highest expectations personally and professionally. I will value this as in my code of honor as beyond any grade level over 200%. It is the QUALITY in service that is the key to style and class.
Damon Harper