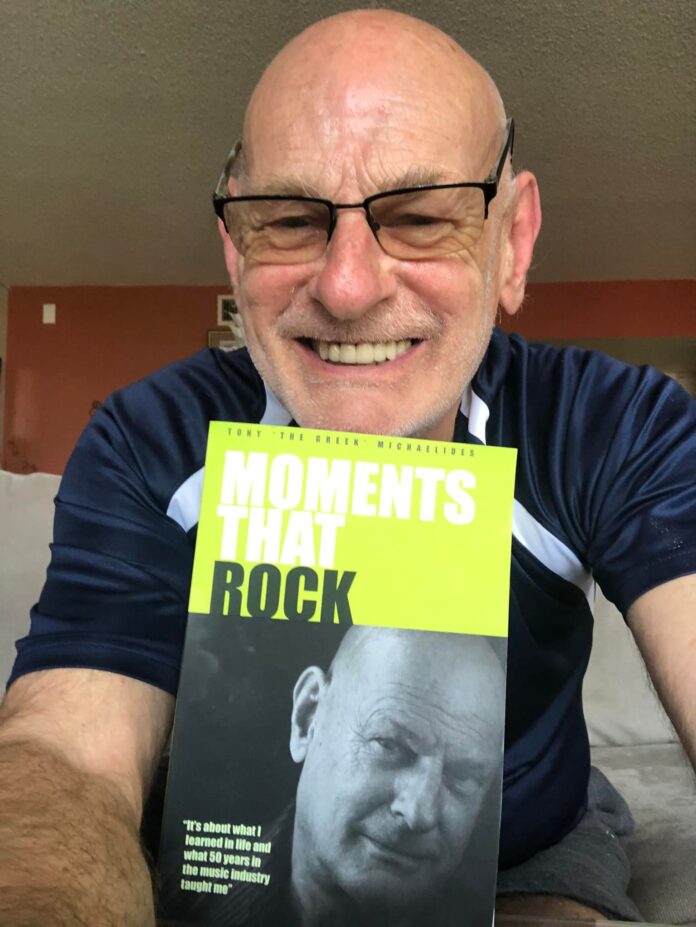 Great Rock Moments from the Career of Tony Michaelides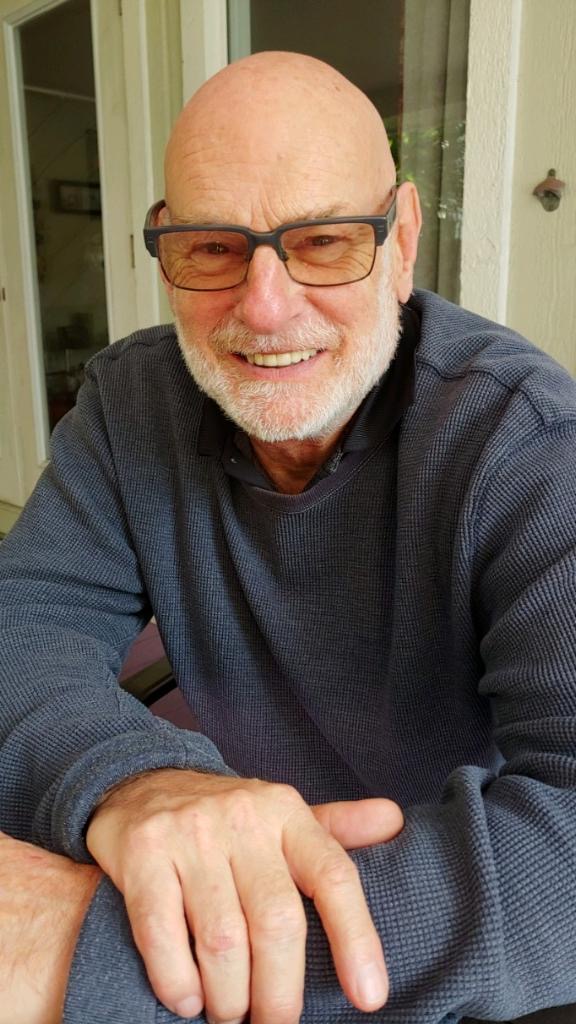 I caught up with the charming and very engaging Tony Michaelides at a bistro in the ever so hipster downtown St Pete, Florida. It was a bright sunny day and quite warm. We slid into a booth in the back of the restaurant, LA rock star style and began to chat about nearly everything over a 3 hour + lunch. To say that Tony is interesting is the understatement of 2022. He has a quick wit, great smile and stories that go on for days. He has worked with some of the biggest names in recent music history with an irrefutable reputation achieved over thirty-plus years working with a stellar cast of clients. You may have heard of a few of them. U2, The Stone Roses, David Bowie, New Order, The Police, Depeche Mode, Simply Red, Bob Marley, Massive Attack, , REM, Matchbox Twenty, The Pixies, Elvis Costello, Genesis, Johnny Cash, Whitney Houston, Annie Lennox, Tom Petty, Peter Gabriel…..and many more, it is not for nothing that U2's manager, Paul McGuinness, has said, "Tony Michaelides has long been one of the UK's foremost record promoters and undoubtedly one of the best that U2 have had the pleasure of working with."
Highly entertaining, Tony recanted some very fun tales of moments in time that had spent with a star-studded cast such as Peter Gabriel, whom he had to pick up and take to some press engagements. These top-notch artists were always on time for press and gigs and were first class clients. Things do happen, funny enough and unfortunately Tony found himself in the unusual predicament of running out of gas and waiting for AA (like AAA here in the US) in an industrial area with Peter Gabriel. They had a good laugh afterwards!
When he was working with The Police- for their Synchronicity album, he had booked a TV show appearance and Sting was flying in for the appearance. Tony went to the airport to pick him up- parked the car and met Sting very quickly and they headed to the elevator to jump in the car. Sting said, "What floor" and Tony unfortunately replied." I am not sure". They then searched the car park and eventually found the car and made it on time to the TV appearance!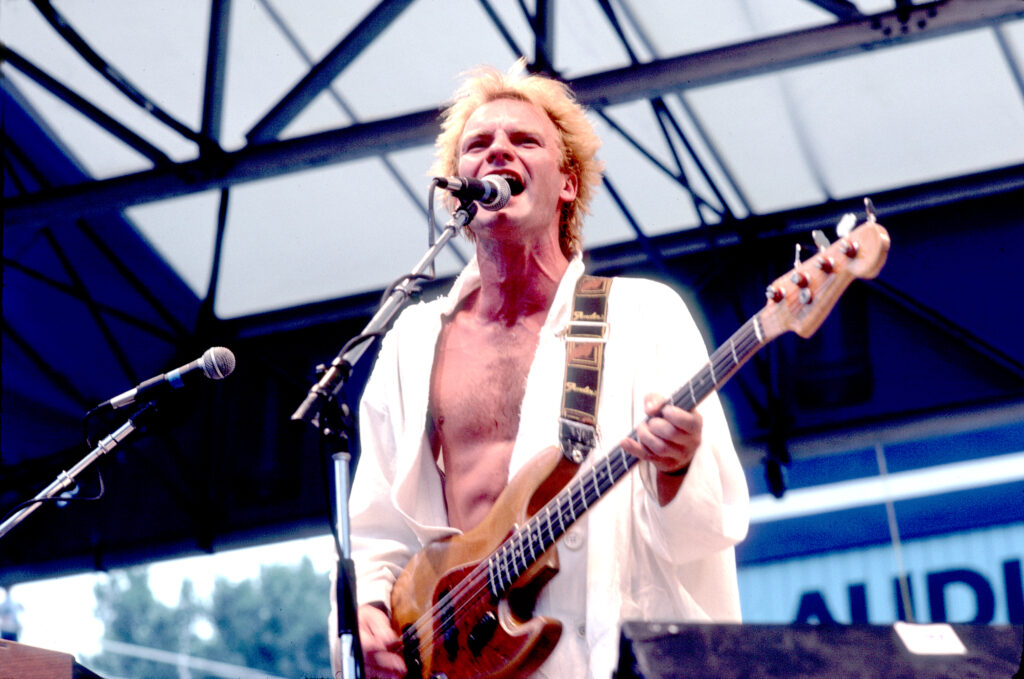 Tony is acknowledged by both the artists he has nurtured and by his peers for the wealth of experience he has gained through an illustrious career that spanned more than three decades. After a brief spell at Charisma, he was given the opportunity to return to Island to head up their regional promotion department. Following a similar offer from A and M Records, together with a reluctance to leave Island he decided to set up his own promotions company, TMP. His first two clients naturally, were Island and A&M Records. Over the next 25 years TMP became one of the most highly respected and successful promotion companies in the UK. During that time, in 1984 Tony was invited to replace Mark Radcliffe on one of the UK's most popular radio stations, Piccadilly/Key 103 and for the next 12 years presented his own music program, 'The Last Radio Program,' which was a Sony nomination for 'Best local radio show.' In that time, he interviewed some of the music industry's most respected acts whilst also introducing the 'live sessions'.
In the early 80s Tony worked very closely in launching the career of U2. They were extremely hard workers and exceptionally professional. When they were in the Manchester area, they always stopped by Tony's home, hung out, watched videos and had many afternoon BBQ's – see below..
In the late 80's he rekindled his working relationship with Ray Cooper and began handling all regional promotion for the newly established Circa Records and their artists which included Massive Attack and Neneh Cherry. As his operation expanded TMP undertook all regional promotion activities at Factory Records and over the next 10 years worked with Joy Division, New Order, Happy Mondays, James etc. During that time Mute Records also approached him to handle their artists which included Depeche Mode and Erasure. With a 'full on' regional promotion company and an extensive range of clients, Tony took on mentoring sessions in Canada and the UK. In 1989 he managed New Order's Peter Hook and his new band, Revenge.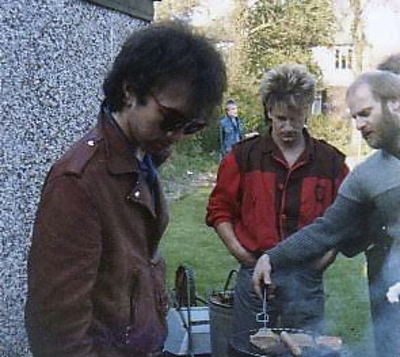 The 90's saw TMP forge a long-standing relationship with BMG lasting through to the millennium and enjoying one of their most successful periods ever with Annie Lennox, Whitney Houston, Take That, Natalie Imbruglia, Westlife and Puff Daddy. During that period, he also spent several years working with the 'two Simon's'… Fuller and Cowell.
1997 marked a personal highlight in Tony's career when he was asked to be the publicist for David Bowie's 'Earthling Tour,' responsible for all press, radio, and television. The following year TMP expanded their operations into working with more American clients, most notably Lippman Entertainment, one of the world's most successful management companies and the opportunity to work with multi-platinum act, Matchbox Twenty. They also became the UK consultants to Warner Chappell's LA office and Atlantic Records in New York.
In 2004 Tony was granted a Green Card as an "Alien of Extraordinary Ability," for services to the music and arts, an accolade awarded to a small percentage of people who have reached 'The Pinnacle of Excellence in the Field of Endeavor.' After a little down time, it seemed natural to document his journey in the music industry and to write a book, "Insights from the Engine Room, Lessons Learned from Rock n Roll."
In 2010, Tony was approached by Rony Abovitz who was planning the launch of a new tech start-up called Magic Leap. Tony came on board to introduce Rony to his peers in the music industry. In 2012, Tony was appointed Chief Evangelist, where he remained until 2018 before moving on to take an advisory role. In that time, he was approached to do a TEDx talk and then came an invitation from the British Consul General in Miami to present a keynote speech at Brit Week. Tony was sold on the idea. 'I love meeting people and to be allowed into their world and to present mine is incredibly rewarding.'
Released on June 14th, his second book "Moments That Rock"  is named after his podcast of the same name and is published by This Day In Music Books. It recalls some of the most important moments and memories of his illustrious career. 


On June 5th 2022, Tony presented a virtual Master Class at NAMM 2022 "Rock Star Wisdom and Secrets of Success, with Tony Michaelides" sharing the valuable lessons he learned from some of those artists and the special ingredients that mix together to make the real Rock Star.

Tony's podcast "Moments That Rock" distributed by Pantheon Podcasts can be heard on all major streaming platforms including Apple, Spotify, I Heart Radio and 50 more.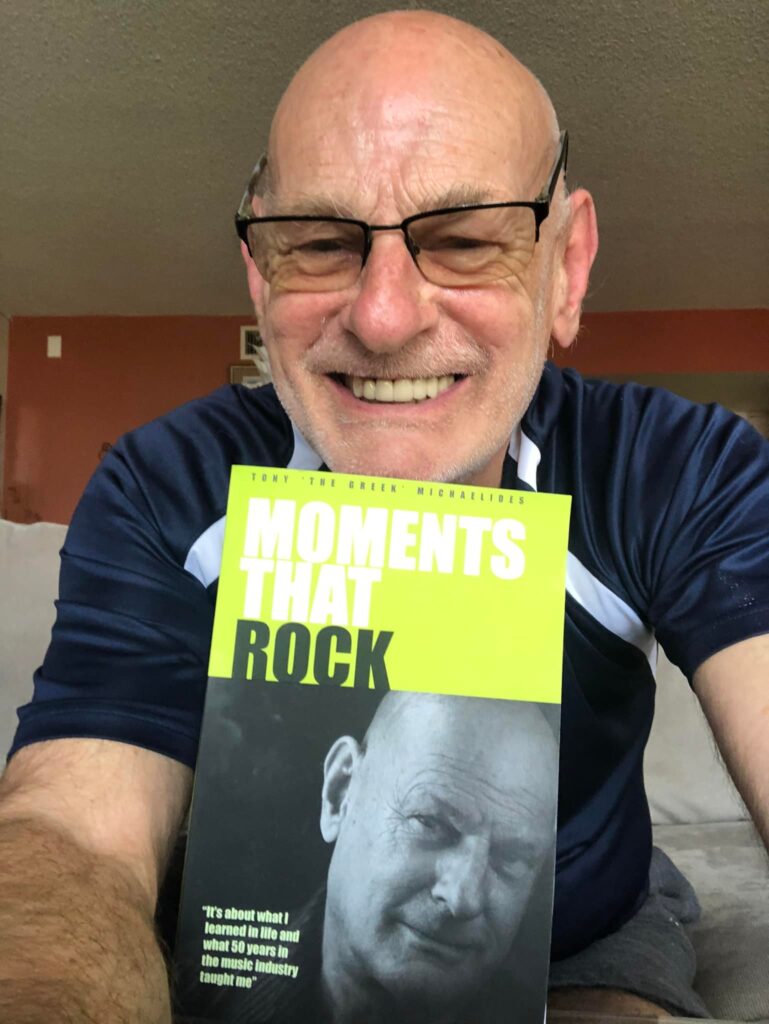 We ended our wonderful lunch and "chin wag" with some "Tony" wisdom of always have integrity and be a person of your word. I agree. When asked what his plans are for the foreseeable future, he replied casually, "Talk and speak a lot and write". Sounds like Tony still has a lot to get done!


Link to read "MOMENTS THAT ROCK".

: Great Rock Moments From The Career of Tony Michaelides


For further information on Tony. www.tonymichaelides.com