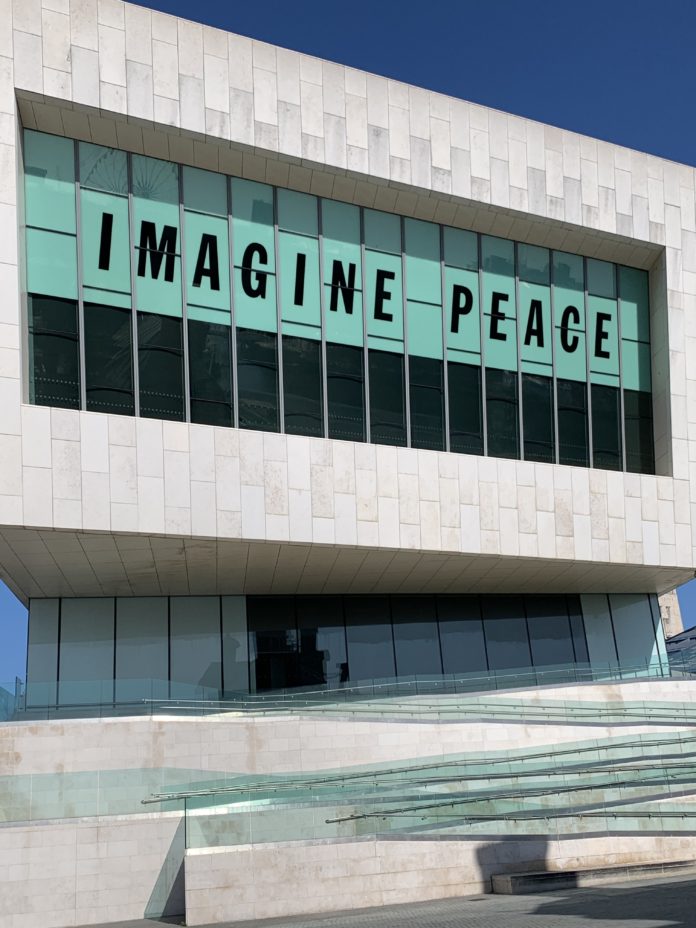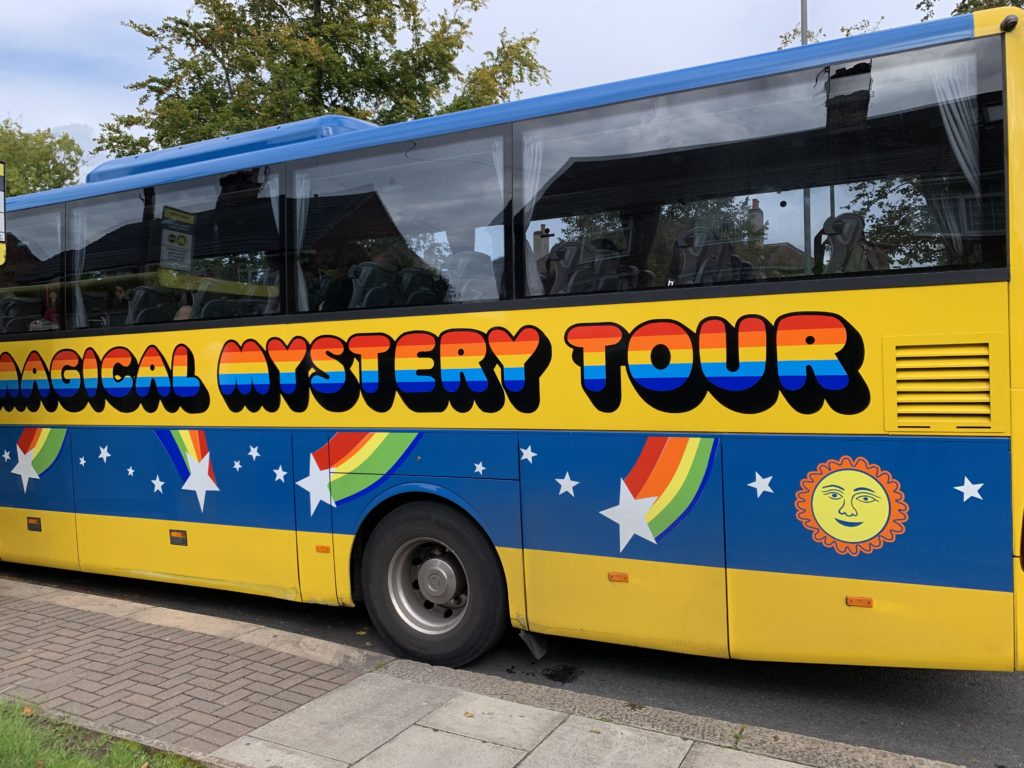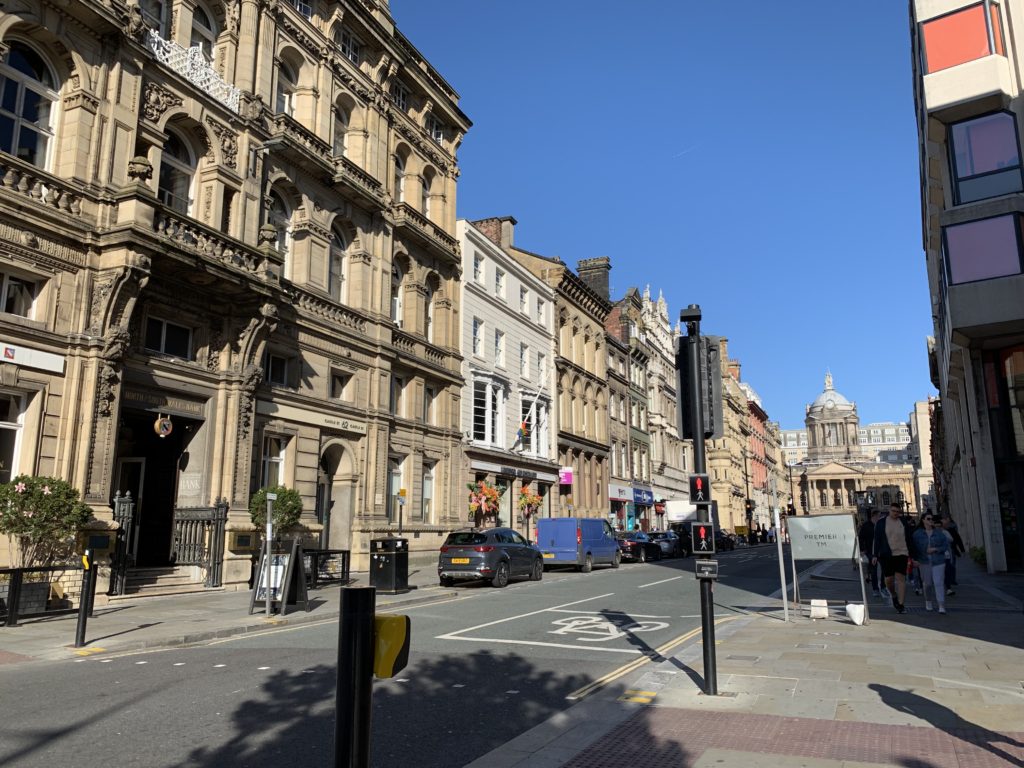 My childhood arrival into the world of pop music coincided with the arrival of the Beatles in the US for their first appearance on the acclaimed Ed Sullivan variety show. After watching them perform on TV, I was hooked. From then on my meager funds earned from babysitting were spent on the latest Beatles' 45rpm single or album.
The impression of Liverpool imbedded in my mind was of a dark, grim, industrial, gritty city located in north west England. However, after a mere two-hour train ride from London, what a pleasant surprise to find a modern, lovely vibrant city!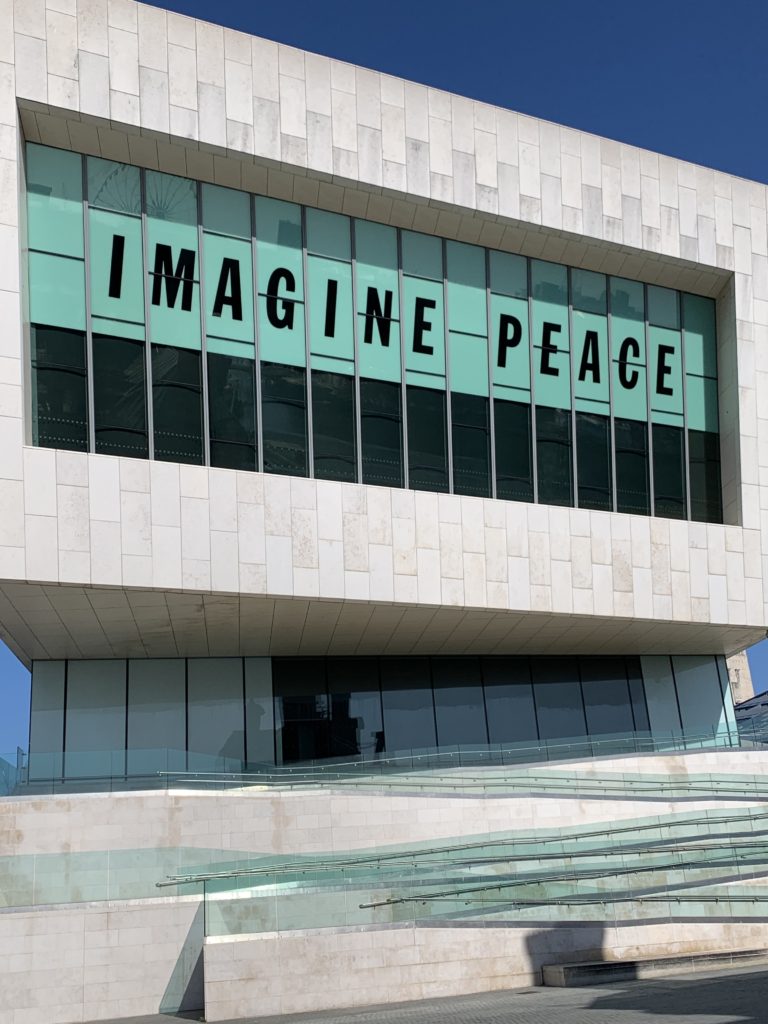 Of course, we could not resist a stay at the Hard Days Night Beatles-themed four-star hotel situated conveniently around the corner from Mathew Street, the famous street of the iconic Cavern Club, where the Beatles played their first gig. Some of the bands who've played at the Cavern Club include the Rolling Stones, The Who, Elton John, Stevie Wonder, Rod Stewart, Chuck Berry, and Queen. Shopping, bars, restaurants and pubs make this an enjoyable street to explore.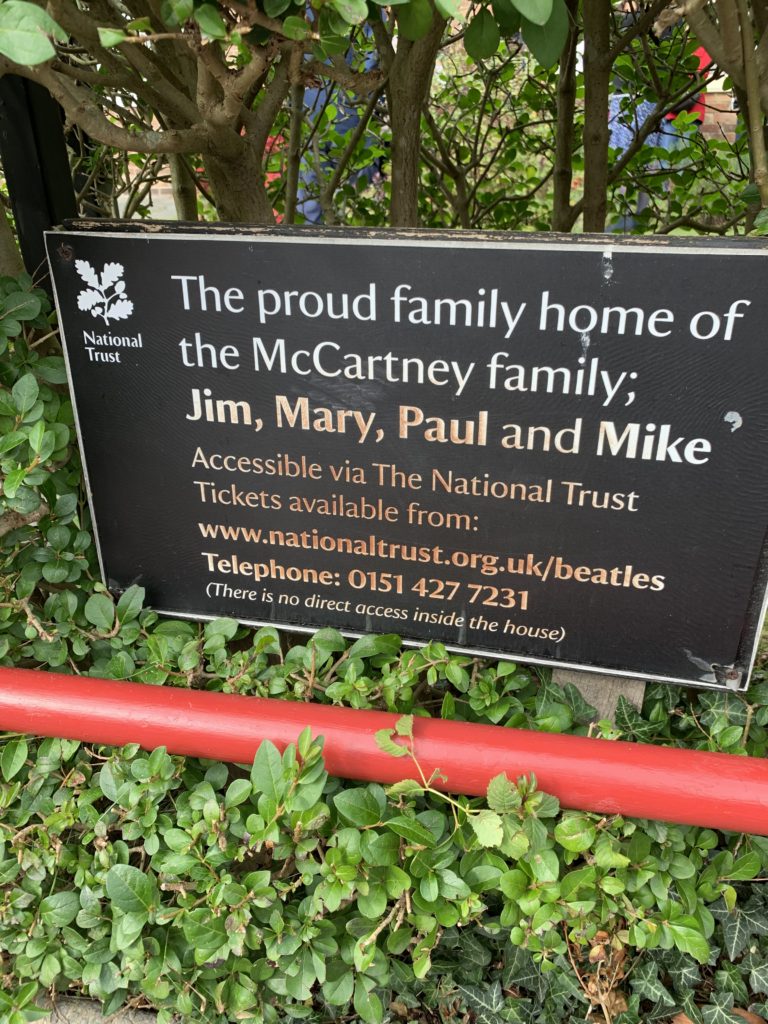 In 2018 Paul McCartney performed a free surprise gig at The Cavern Club for around 200 fans. The lucky ones who lined up for their free ticket were treated to over two hours of Paul McCartney performing songs from his entire career.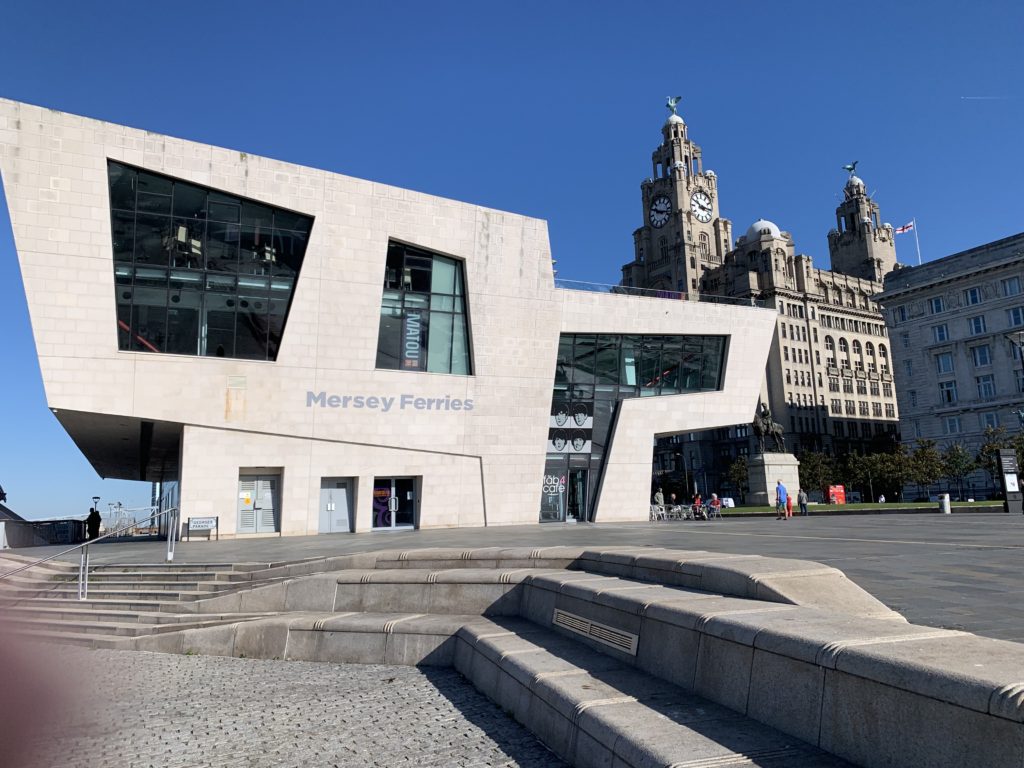 If you're a Beatles fan like I am, a "must not miss" is the Magical Mystery bus tour of places associated with the Beatles, including the homes where they grew up, places mentioned in their songs, including Penny Lane, Strawberry Fields and of course, the Cavern Club.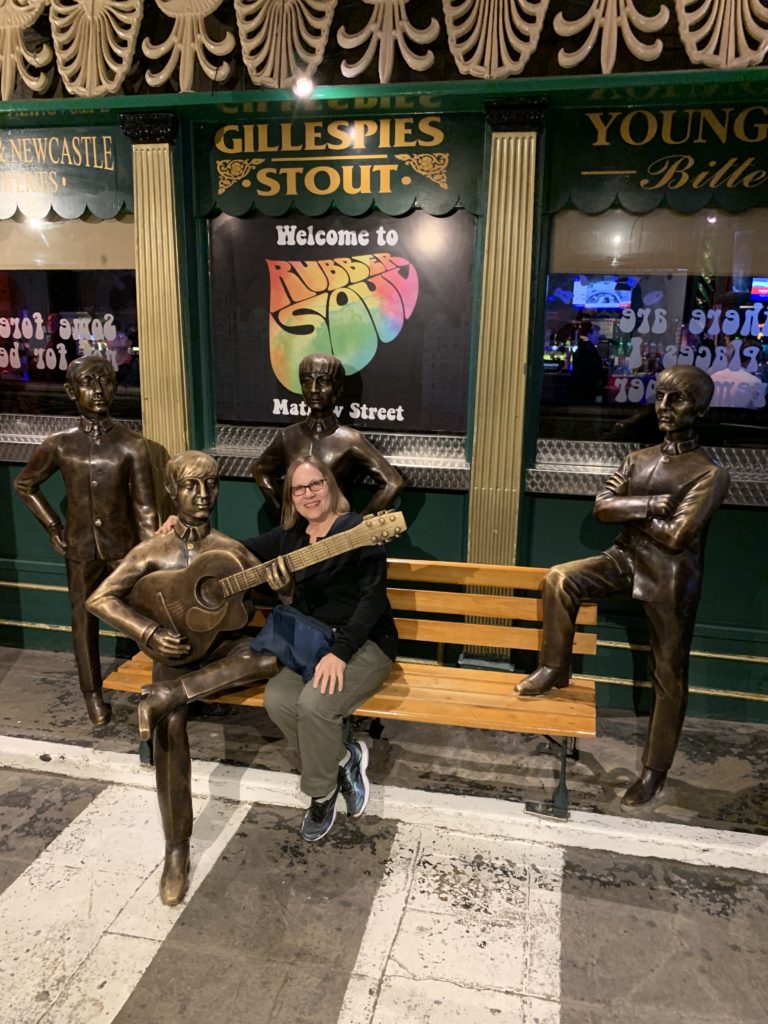 Even if you are not a fan of the Beatles, Liverpool's UNESCO world heritage waterfront, a short walk from the Hard Days Night hotel, is a "must experience." The area is bustling with activity, including joggers, young people pushing strollers and dog walkers, just to name a few, along a stunningly modern brick paved route. While enjoying the view of the River Mersey, you pass by the Liverpool Museum, the modern Mersey Ferry terminal, the convention center and the old brick warehouses that have been creatively converted to luxury living spaces.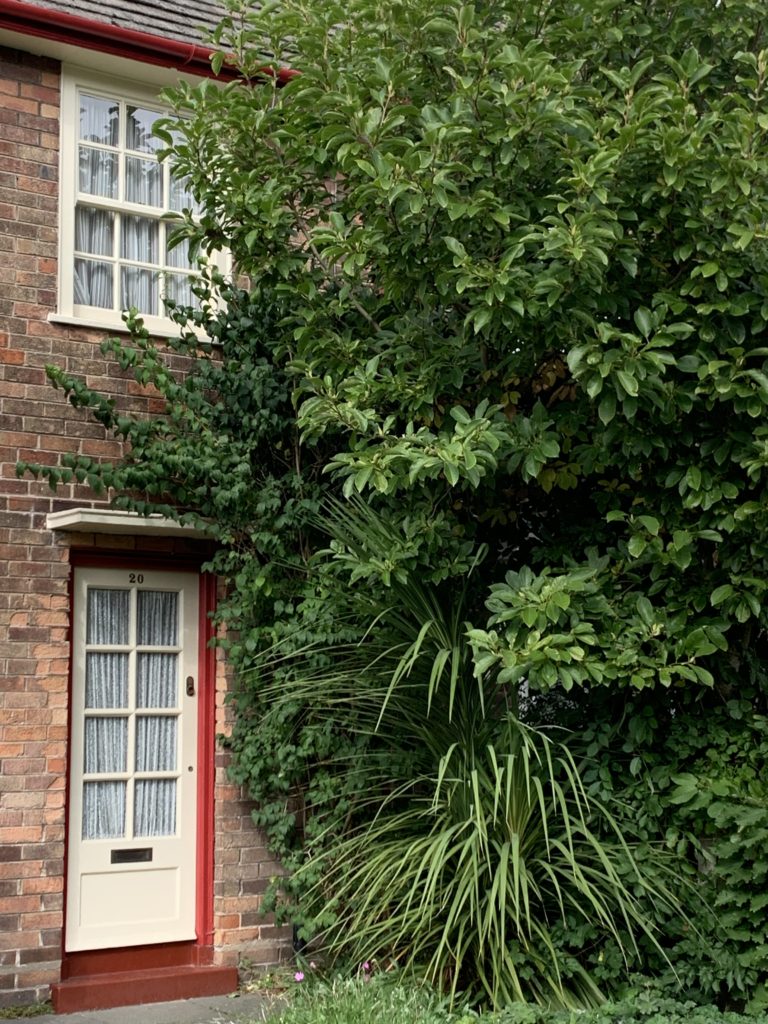 The Liverpool Museum, a modern structure located on the River Mersey, held an exhibition called "Double Fantasy – John & Yoko" which told the story of John Lennon and Yoko Ono in their own words and featured their ongoing "Imagine Peace" campaign. Ironically, located on another floor is a permanent collection, "Liverpool Blitz photographs," depicting the horrific results of the devastating bombings during WWII. The docks, the city center and residential areas sustained enormous damage during the "May Blitz," May 1-7, 1941. One cannot help walking away, imagining peace.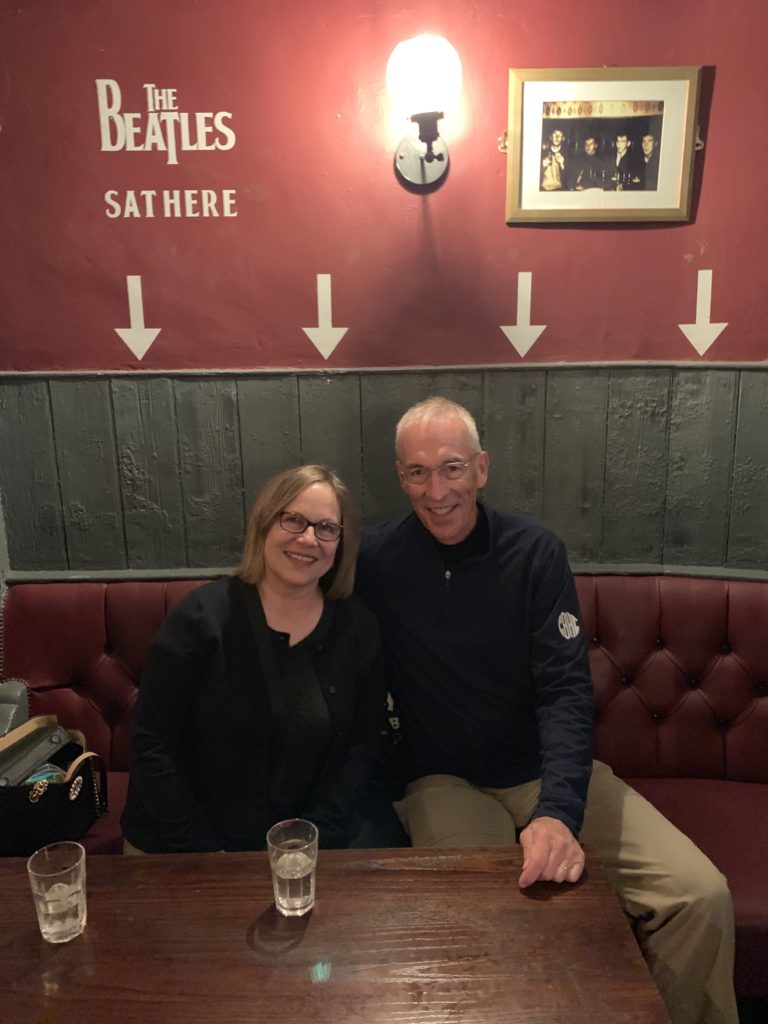 The Liverpudlians are a resourceful lot who, over the years after WWII, have magnificently rebuilt their beloved city into a thriving, modern metropolis. It is certainly worth visiting!
Caroline Wunderlich