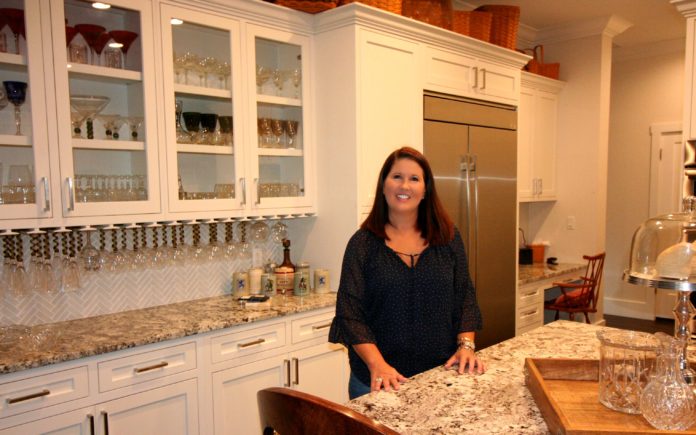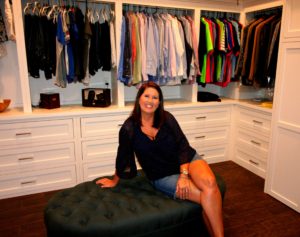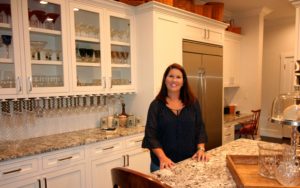 Not only is Teresa Mast warm, kind, intelligent and extremely hard working; she is also a glass ceiling breaker of sorts in the community. She has run for a School Board seat recently, although she did not ultimately win, the high-powered Teresa is not stopping anytime soon.
Teresa is the head of a very successful construction and renovation company in an industry predominantly run by men in our community. This was and still is a non-conventional career choice and heavily supported by male mentors and a very supportive husband. Although, this was probably not necessary as confidence and warmth exude from Teresa.
This type of industry, according to Teresa "is an incredible career choice if you have the interest, "she went on to say that often she is asked, "Where are the men or where is the man". She works on many different kinds of projects, and does admit that most of her clients are women and they are thrilled to work with a woman in this type of business situation. Often the clients require design assistance and they are getting more for the same expenditure as she has a unique design perspective.
Most of her sub-contractors are men. They are well compensated and have worked for her company for many years, as she prides herself on keeping her word.
One of the most heartwarming stories she shared with us was the client had lost her husband to cancer and was suffering from financial hardship.  She looked at the project and remodeled her master bathroom, and bedroom and felt it gave her a new lease on life. It was an honor to work with her and see the transformation of the project and her outlook on life.
She works hard in the community and believes in strong leadership. She believes that women should be in leadership positions and has long and strong community ties.  Disappointment in the lack of transparency within the School Board prompted her to run for the position. She also fells strongly that teachers are underpaid and need better education and the general leadership is not great. Although she was defeated, this will not stop any of her future ideals and aspirations.
She is currently on the county planning commission. It is a wonderful opportunity to give back to the community she so loves and provides the guidance to prepare and direct what the city will be like in the future. It is purely a volunteer position, but she loves it. She is one of 2 women who currently serve on the board.
She is also very active in the Manatee – Sarasota Building Association -MSBIA.  The Manatee-Sarasota Building Industry Association (MSBIA) is a membership driven networking and advocacy group focused on the needs of the building & development industry and related business in Manatee and Sarasota Counties.
As of January 2018, there are over 500 members comprised of builders, developers, local municipalities, consultants and supporting businesses. This gives them a significant voice when addressing issues that impact business and development in Southwest Florida. The association is affiliated with both the Florida Home Builders Association and the National Association of Home Builders.