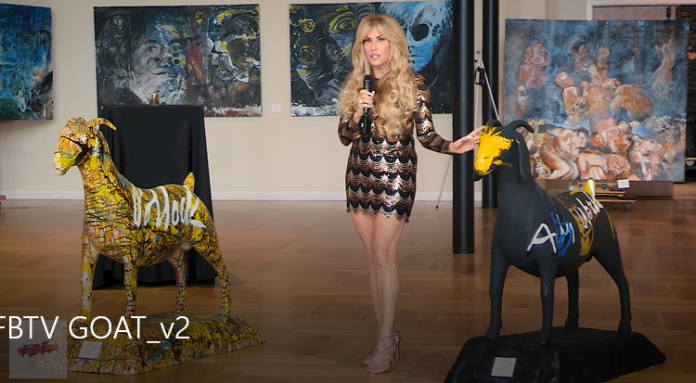 Project G.O.A.T." began as an "Art-for-Good" campaign supporting the fight against human trafficking and exploitation of children. "Peace Love Art" is the next phase, bringing artists together to support causes they are passionate about.
We caught up with @RobCanton and @GeffStrick at the @HotelHaya at the exclusive event honoring the 5 greatest artists of all time: #Dali #Picasso #Warhol #Pollack #VanGogh all to be sold and proceeds donated to @ProjectGoat sponsored by @CompassLandandTitle
Geff Strik is an internationally acclaimed artist born in Montceau-Les-Mines, Burgundy, France.
Geff recalls his father drawing birds with charcoal on the daily newspaper after a long day of working in the coal mines. It was his first encounter with drawing, and inspired him to start painting at the age of eight. As a teenager in 1980, Geff was awarded the "Fondation de France" prize in painting. A year later, he joined the French Beaux-Arts Institute (Dijon, France) and graduated in 1986 with academic merit. After teaching art in Montceau-Les-Mines and working as a designer in Burgundy, Geff moved to Paris where he became artistic director for Guerlain in 1990.
Since then, Geff has been recognized for his strong attention to detail, technique, and portraiture. Throughout the years, Geff has been entrusted by many for his commissioned portraiture and fine art, from local heroes to international leaders. His experience with styles from around the world helps him to find the best image for conveying any message. Affiliations: Portrait Society of America, Société des Artistes Indépendants, École Nationale Supérieure des Beaux-Arts.