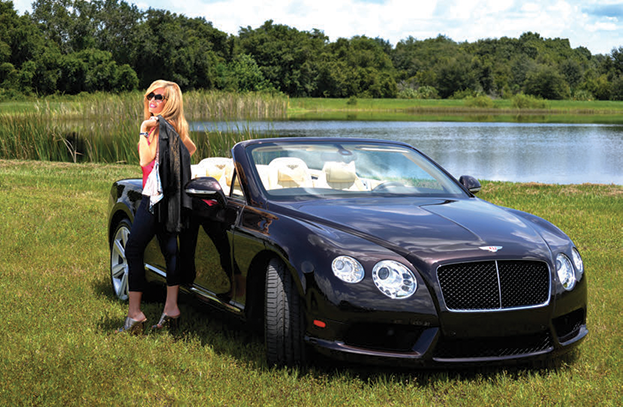 Many of us know of the Bentley brand. Beverly Hills is probably the most any of us know of the Bentley brand. Beverly Hills is probably the most synonymous area that exudes this level of luxury: however, the Tampa Bay area, including Sarasota is running neck and neck with luxury high end vehicles sales such as coveted Bentley. W.O Bentley founded Bentley Motors. The first car to bear his name pulled out of New Street Mews, London in 1919. Although the company came from humble beginnings, it moved from strength to strength – in a relentless pursuit of both luxury and performance. It has been said that Bentley continues to create the most acclaimed vehicles exuding class and sophistication on the road today.
Almost a century later, W.O.'s dream continues to guide the ideals of this luxury brand. Located in Crewe, England and owned by Volkswagen AG since 1998, Bentley Motors remains the ultimate British luxury car, crafting the world's most desirable high performance grand tourers.
It was a typical summer Tuesday when I received the call. A Bentley Flying Spur was to arrive at my office in less than an hour from Dimmitt Automotive of Tampa Bay. I was beyond thrilled and excited, a dream car no matter how you look at it. It was a vision in white with a Tamo ash interior. It is said that each vehicle's interior has over 300 man-hours to complete the perfection. All hand stitched, stunning multi- tone leather. My vehicle was a vision of beauty, glacier white with the main hide being saffron. It featured veneered picnic tables in the back seat as elegant workstations or for a quick glass of champagne. Even the dashboard-mounted clock was pure luxury, by Breitling. The drivers and passengers seats feature a 14 way adjustment level, so you can be perfectly comfortable in your own bespoke fashion. gers, there are electronically operated blinds, for privacy relaxation.
The all-new Bentley Flying Spur V8 combines an upright grille, large jewel LED headlamps, sharp fender wing vents, a wide body and Flying Spur's familiar contemporary design lines to present a muscular yet elegant exterior design. In short, it is certainly everything you expect from a Bentley and so much more…
Inside, Bentley's famous craftsmanship is unmistakable throughout; it has touch screen access to the latest in-car technology and is available for both driver and passengers. However, it is what's under the bonnet that really sets the heart racing. A commanding 4.0 V8 twin-turbocharged engine produces 507PS of power and 660Nm of torque. Together with Bentley's renowned all-wheel drive and a smooth 8-speed quick-shift transmission, it delivers adrenaline-charged performance alongside exquisite sophistication; an unforgettable experience, whether you're in the back or behind the wheel.
Many would argue that this car is one that screams being driven in, although I would enjoy that immensely, the experience of driving this level of high-end luxury is really a privilege. When you enter the highway, you are ensconced in a cocoon of safety and driving happiness. Cars pull away from the regal bearing and gawk in awe of its grandeur. It is truly a unique and extraordinary driving experience. It is so difficult to part with this astonishing car; the word car is actually too common for such an incredible feeling of style, elegance and sophistication.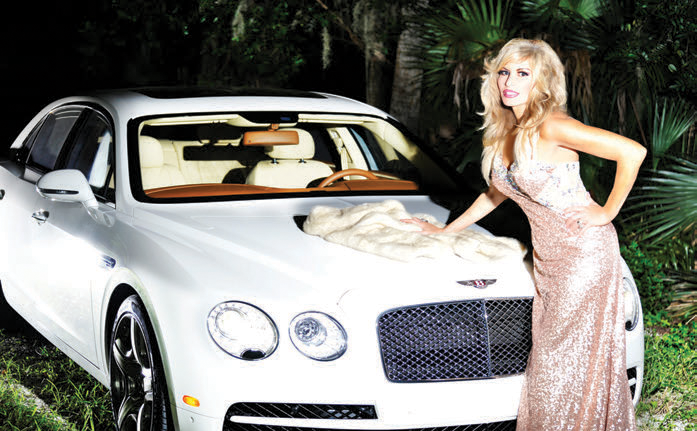 Sadly, my love affair with the Flying Spur had to come to an end, as a replacement was in the midst. A sleek, sexy and incredibly stylish convertible Continental GT was arriving to enjoy for the weekend. This is truly a civilized machine. The Bentley Continental GT Speed Convertible has exceptional performance and is allied to an eight-speed all-wheel drive transmission, which delivers reassuring stability year round. The speed chassis tune delivers inspiring agility and precision of feedback, yet also rides harsh road surfaces with supple resilience. Even the exhaust note, deeper and more exhilarating under hard acceleration, is cultured and refined during high-speed cruising. As a result, the Continental GT Speed Convertible is capable of devastating acceleration and enduring pace in equal measure, while at the same time, its hand-crafted interiors and supportive sports seating provide supreme comfort over long distances.
Designing a convertible combining these levels of performance and refinement brings its own unique challenges. Fortunately, Bentley has an unequalled history when it comes to convertibles, and the GT Speed Convertible is the latest, fastest and most thoughtfully executed of all. Drive it with the top down and a new dimension is revealed. You're no longer an observer of the passing landscape but a part of it, with every aspect of your journey – especially the thrilling sound track – amplified in the open air. The Speed Convertible is also available with the 'All Seasons Specification' that includes a Wind deflector, Neck warmer and heated leather steering wheel, ensuring that roof-down motoring can be enjoyed all year round and whatever the outside temperature. However, should you choose to close the roof, the levels of refinement, acoustic insulation and cosseting comfort provided are truly exceptional. The world melts away when you slide into this car. Nothing seems to matter but the moment, the perfect moment of luxury, refinement, speed, impeccable design and pure joy. The Bentley convertible has it all. It is a raison D'etre .. Or truly La Dolce Vita of driving…
However, it would be astonishingly difficult to decide between the two. Each vehicle has exceptional design, style, and luxury. The Flying Spur is of course a bit more practical with room for at least 4 passengers. But, does one always have to be practical? The convertible is flawless, a perfect match for a love affair with the road. Parting was such sweet sorrow; I will always keep these cars in my heart. SUSAN SHORT
Dimmitt Automotive
Save
Save