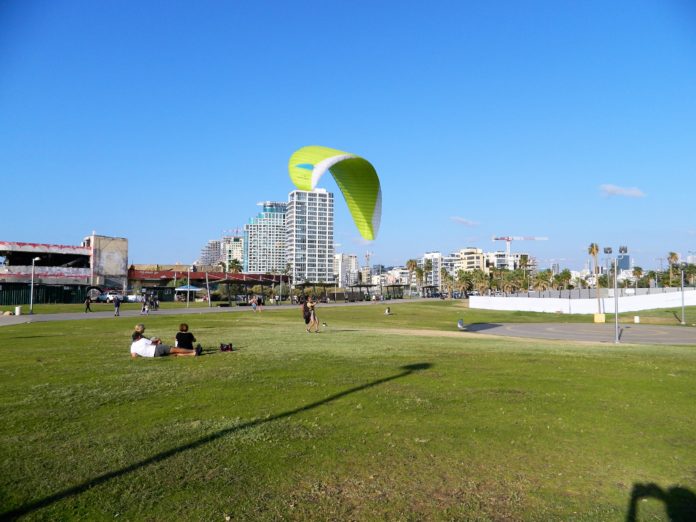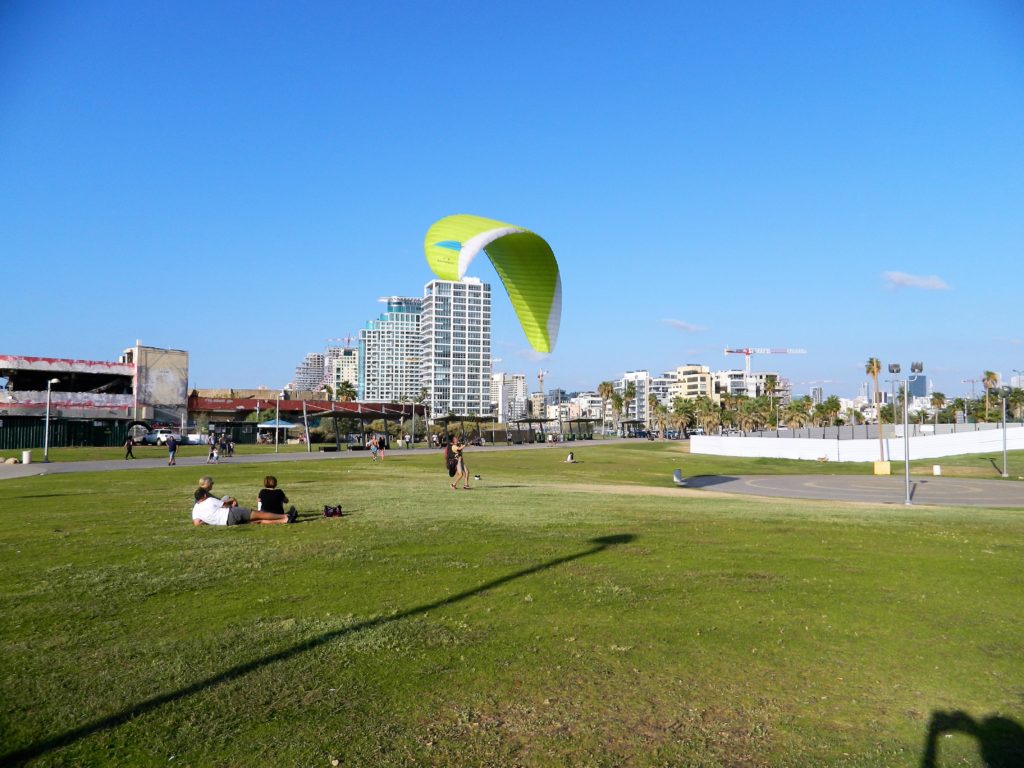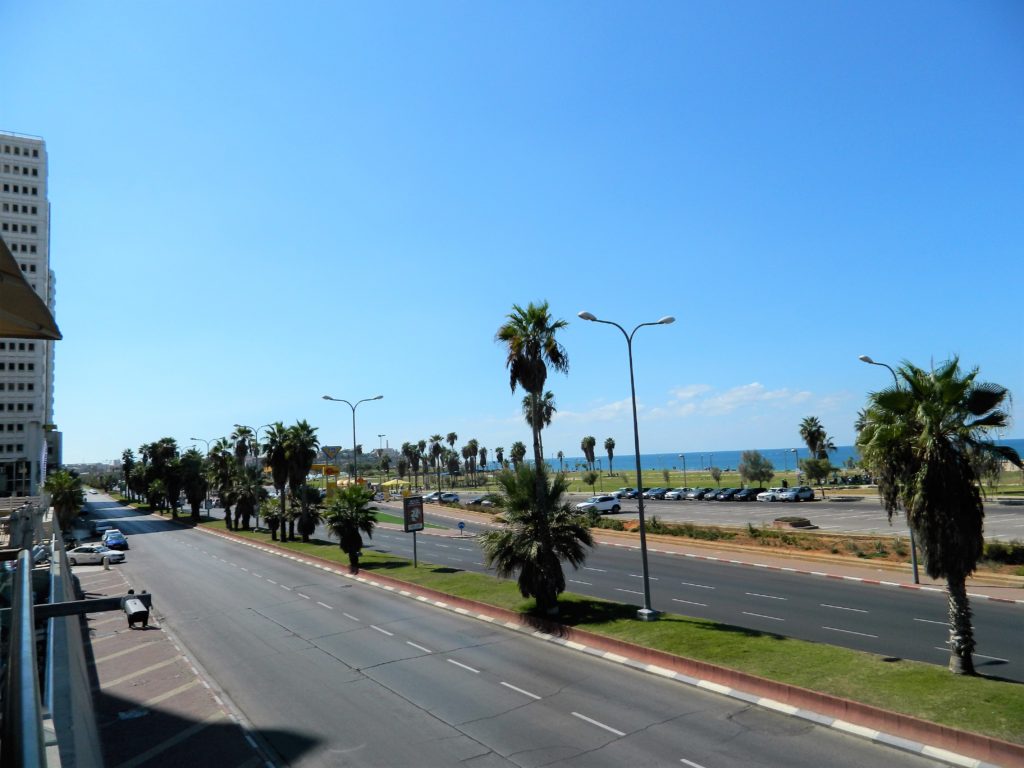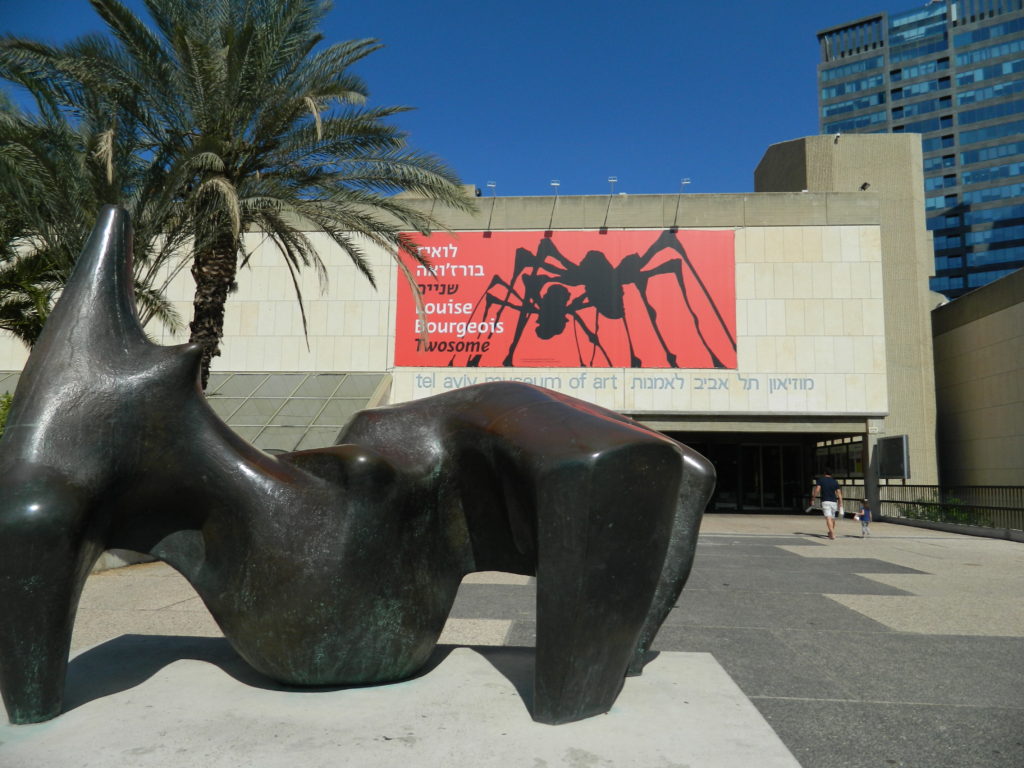 The InterContinental Tel Aviv has over 500 luxurious rooms and suites. The recently renovated rooms were absolutely stunning. The views went on for miles with the Mediterranean glistening in the sun, then sublimley setting each night. It was truly hard to leave the room, when the view and the beaches were just in perfect harmony. But, exploring was the mission, so I went for it!
Tel Aviv is a city that has just about everything. It is also a very young city and people go out just about all the time. The cuisine at the hotel was exceptional. There is a big foodie culture and one restaurant is better than the next. I was so impressed with the high quality of all the food, and the general level of healthiness and fresh produce!
New to the hotel is their Insider Experience, personalized journeys through the city.  One can choose to experience the city from a true professional local and immerse themselves in the particular art form of interest. You can take a private tour with a celebrity chef before eating at their restaurant or do a behind the scenes tour of the hottest up and coming designers- which we did and found highly provocative and engaging!
Knowing that the traveling public is more attuned to health, the InterContinental has a special menu in both restaurants that changes weekly, Health and Harmony. After a fabulous architectural walking tour through the ultra-hip neighborhood of Neve Tzedek, I was lavished with a 5-star Health and Harmony luncheon. The sheer amount of food served was overwhelming, but it all had to be tasted and enjoyed. The standouts were the watermelon with feta cheese- stunning combination. Also, the fresh catch 2 ways was incredible. Very light and with amazing salsa one way and a fresh pesto the other way.
After a big day of bespoke touring, it was certainly time to get a relaxing massage at the excellent spa. The tailor made holistic experience is exactly what was needed for that tiny bit of jet lag and truly took me to a better place of harmony and relaxation!
Back at the stunning suite, the luxuriousness of bathroom and particularly the shower with the various shower heads and positions is something that must be mentioned. It truly was a treat and spoiled me to the point of where I could have just stayed in and chilled in the room!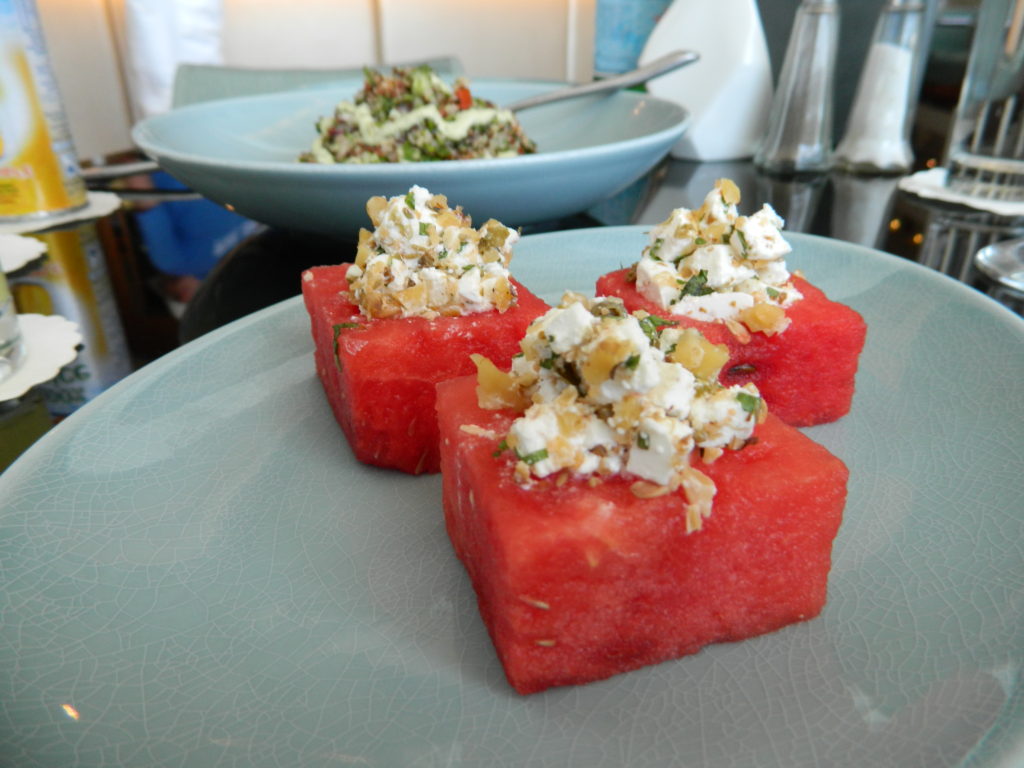 Tel Aviv is a place that requires exploration. One short visit is not quite enough, it just begs for more. The culture is amazing, people out and about enjoying life to the fullest. Whether is was enjoying the weather poolside, biking, running, kayaking or playing, there is always something going on. The shopping? Fantastic! Neve Tzedek- the Soho of Israel- super cool and fabulous. The vibe- modern, beach European with a touch of South Beach.