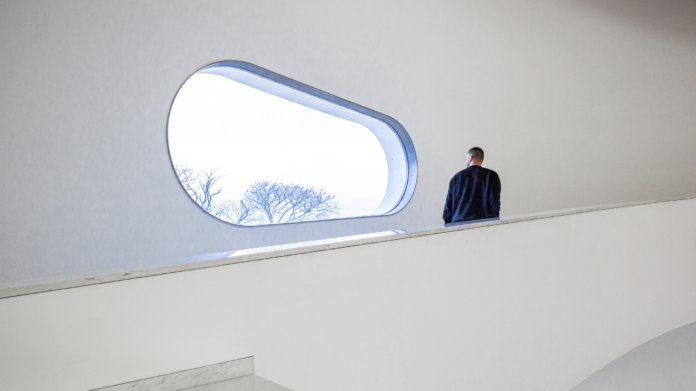 The Sarasota Film Festival (SFF) announced today the full slate of programming for the 25th anniversary edition of the festival, taking place in-person across Sarasota March 25 through April 2, 2023, with complementary virtual programming to open March 24.
The festival is set to open on Saturday, March 25 with a screening of Dawn Porter's CIRQUE DU SOLEIL: WITHOUT A NET at The Circus Arts Conservatory in Sarasota with a reception to follow. The film offers a behind-the-scenes look into "O", Cirque's flagship production, on its journey back after the COVID-19 pandemic. The world famous production will also celebrate its grand 25th anniversary later this year, solidifying the show's remarkable success.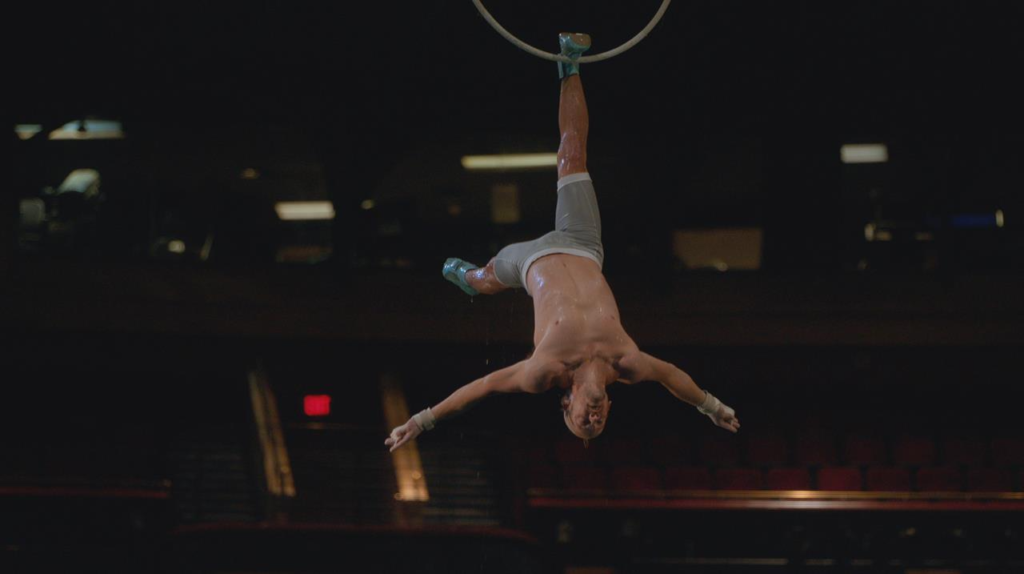 "I am thrilled to celebrate the 25th anniversary of the Sarasota Film Festival this year with a robust slate of
films from an internationally renowned group of artists," said Mark Famiglio, SFF Chairman and Board
President. "We at SFF feel so proud to commemorate a quarter of a century of bringing dynamic lineups of films to the beautiful Florida Gulf Coast and the arts-loving community that calls it home. In the years to come we hope to continue showcasing emerging young talent from this generation and beyond, especially through our wonderfully curated annual youth programs."
As part of the festival lineup, newly announced Documentary Centerpiece titles include BEING MARY TYLER MOORE from director James Adolphus, a revealing look at the trailblazing career and private life of actress Mary Tyler Moore; Bethann Hardison and Frédéric Tcheng's INVISIBLE BEAUTY, which follows Hardison, fashion revolutionary and model turned agent and activist while she reflects on her personal journey and the cost of being a pioneer; Barbara Kopple's GUMBO COALITION, a film chronicling the work of national social justice leaders Marc Morial of National Urban League and Janet Murguía of Unidos as they join forces to fight structural racism amid a troubling resurgence of white supremacy; and Davina Pardo and Leah Wolchok's JUDY BLUME FOREVER, a Prime Video release which profiles trailblazing author Judy Blume's radical honesty and the way it changed how millions of adolescent readers understood themselves, their sexuality, and what it meant to grow up. Additional Documentary Centerpiece film includes the previously announced IT'S ONLY LIFE AFTER ALL, directed by Alexandria Bombach.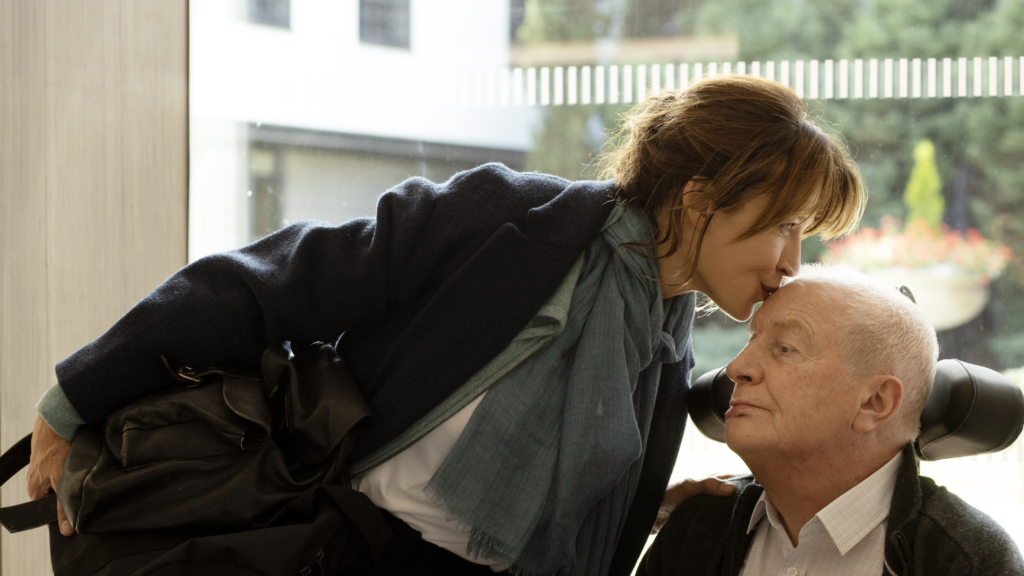 Maxim Pozdorovkin's THE CONSPIRACY will also screen as a Documentary Centerpiece selection. The documentary is an animated film about the biggest lie ever told: Jews plotting to take over the world. Behind the torch-bearing chants of "Jews will not replace us" is an age-old myth, and as this myth is followed from the fringe to the mainstream, three Jewish families are made into scapegoats, their names forever linked to the notion that Jews are a monolithic group set on world domination. The film will screen on Friday, March 31 and will be immediately followed by a panel conversation featuring producer Caroline Hirsch and local leaders in the Jewish community.
SFF also announced Spotlight screenings of Andrew Durham's FAIRYLAND, which premiered at the 2023 Sundance Film Festival and stars Emilia Jones and Scoot McNairy, and follows a young girl raised by her single gay father in San Francisco, set against the backdrop of the city's vibrant cultural scene in the 1970s and '80s; A24's SHOWING UP, directed by Kelly Reichardt and starring Michelle Williams and Hong Chau, which is focused on a sculptor preparing to open a new show who must balance her creative life with the daily dramas of family and friends; Daniel Goldhaber's heist film, HOW TO BLOW UP A PIPELINE, distributed by NEON and following a crew of environmental activists who plot a daring plan to disrupt an oil pipeline; Magnolia Pictures' MASTER GARDENER from director Paul Schrader, a crime thriller about a meticulous horticulturist devoted to tending the grounds of a beautiful estate owned by a wealthy dowager; and Sophie Barthes' THE POD GENERATION, starring Emilia Clarke and Chiwetel Ejiofo, which follows a couple living in a not-so-distant future where technology provides ever-more convenient living.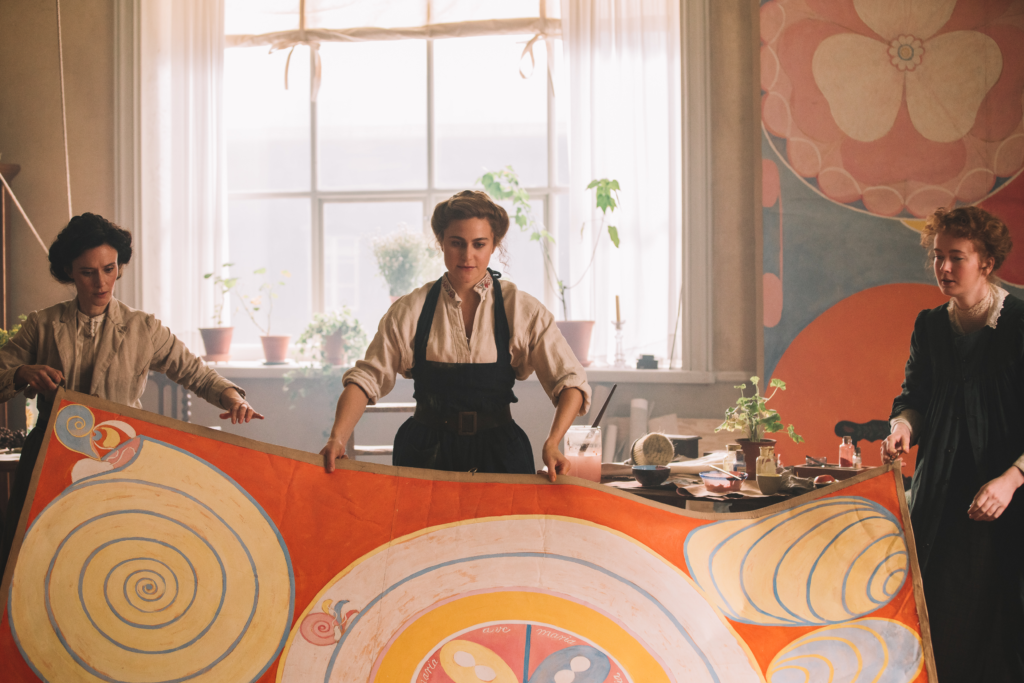 The Narrative Feature Competition will showcase BRIDGE TO THE OTHER SIDE, directed by KT Curran; GODLAND, directed by Hlynur Pálmason; OTHER PEOPLE'S CHILDREN, directed by Rebecca Zlotowski; and THE UNKNOWN COUNTRY, directed by Morrisa Maltz.
The Documentary Feature Competition will include AUM: THE CULT AT THE END OF THE WORLD, directed by Ben Braun & Chiaki Yanagimoto; HUMANITY STOKED directed by Michael Ien Cohen; INVISIBLE BEAUTY, directed by Bethann Hardison & Frédéric Tcheng; and THE CONSPIRACY, directed by Maxim Pozdorovkin.
The festival will also screen LATE BLOOMERS directed by Lisa Steen; PERFECTLY GOOD MOMENT directed by Lauren Greenhall; SHUDDERBUGS directed by Johanna Putnam; THE OTHER WIDOW directed by Ma'ayan Rypp as part of the Independent Visions Feature Competition.
In the features lineup, the festival will host the World Premiere of PERFECTLY GOOD MOMENT and the East Coast Premieres of LATE BLOOMERS and HILMA. In the documentary lineup, the festival will screen the World Premieres of HIDDEN MASTER: THE LEGACY OF GEORGE PLATT LYNES, LOSING GRIP and UNFILTERED: THE TRUTH ABOUT OYSTERS; and the East Coast premieres of AUM: THE CULT AT THE END OF THE WORLD, BEING MARY TYLER MOORE, FAIRYLAND, IT'S ONLY LIFE AFTER ALL, KAREN CARPENTER: STARVING FOR PERFECTION, LOVE TO LOVE YOU, DONNA SUMMER, PIANOFORTE, RIDERS ON THE STORM, and A STILL SMALL VOICE.
Narrative films in the 2023 slate also include: François Ozon's EVERYTHING WENT FINE, Lasse Hallström's HILMA, Emanuele Crialese's L'IMMENSITA, Lola Quivoron's RODEO, Ray Romano's SOMEWHERE IN QUEENS, and a restoration screening of Carl Theodor Dreyer's 1928 film PASSION OF JOAN OF ARC.
Documentary films in the 2023 slate also include: Luke Lorentzen's A STILL SMALL VOICE, Lisa Cortés' LITTLE RICHARD: I AM EVERYTHING, Sam Shahid's HIDDEN MASTER: THE LEGACY OF GEORGE PLATT LYNES, Matthew Mishory's IT AIN'T OVER, Randy Martin's KAREN CARPENTER: STARVING FOR PERFECTION, Lynn Marvin Dingfelder LA GACETA: 100 YEARS AND 3 GENERATIONS BEHIND AMERICA'S ONLY TRILINGUAL NEWSPAPER, Steven Nye's LOSING GRIP, Brian Lindstrom and Andy Brown's LOST ANGEL: THE GENIUS JUDEE SILL, Jakub Piqtek's PIANOFORTE, Jason Motlagh and Mark Oltmanns' RIDERS ON THE STORM, Michael Rainin's RUN, RAVEN, RUN, Hassan Amini's STARTING FROM ZERO, Alejandro Alcala's THE NEIGHBORHOOD STORYTELLER, Durand Adams & Charles Clapsaddle THROUGH THE TUNNEL, Deborah Kaufman & Alan Snitow's TOWN DESTROYER, and Mystysalv Chernov's 20 DAYS IN MARIUPOL.
In addition to the previously announced Music Focus Sidebar, SFF will also program an African American Focus Sidebar, an LGBTQ Focus Sidebar, a Jewish Focus Sidebar, and a sidebar on films Directed by Women. Additional programs announced include SFF Focus: Environment, SFF Focus: Architecture, and SFF Focus: Education. The festival also unveiled this year's short film programs, including Narrative Competition Shorts, International Narrative Competition Shorts, Documentary Competition Shorts, Comedy Shorts, Coming Together Shorts, Family Connections Shorts, Nature/Environment Shorts, Late Night Shorts, LGBTQ Shorts, and Sarasota and Florida Shorts.
More info: