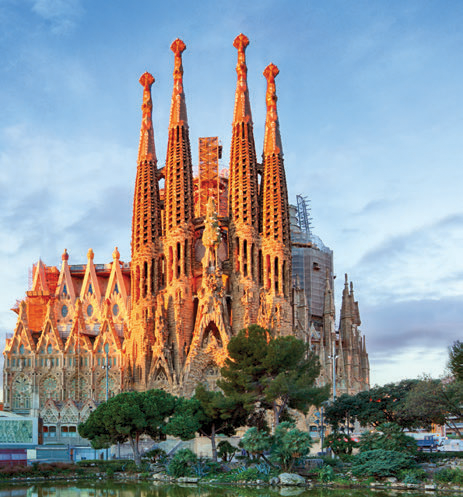 Imagine flying above the Kenyan bush bound for a safely tucked-away private ranch resort, that's both primitive yet luxurious with safaris and spas. A trip like that could be life-changing. Or maybe instead of a safari you'd prefer a posh vacation in a lavish private island villa in
the unimaginably breathtaking Seychelles, Bahamas or Bora Bora where your accommodations may be a luxe bungalow-like chalet on stilts on one of the many islets with turquoise and azure blue waters beneath, vibrant coral reefs and colorful tropical fish literally under your feet. Prefer a cosmopolitan, city experience? Say the 'City of Lights' or Barcelona, London or Oslo. There's little doubt that travel to perhaps the most exquisite and sumptuousness of cities, Paris, will not easily be forgotten.
Wherever your destination, travel health considerations are essential because visiting even the most beautiful of locales globally may come with risks of disease.
"We encourage our travelers to take any necessary medical precautions before travel," says Sarasota-based Travel International founder and CEO Malaka Hilton. She says proper travel health prep can ensure not only a great trip, but a "safe and healthy return home." Making sure to be sufficiently vaccinated against diseases including typhoid, hepatitis, rabies, polio,
Making sure to be sufficiently vaccinated against diseases including typhoid, hepatitis, rabies, polio, flu, meningitis, yellow fever and others, required in some cases and recommended in others based on your destination is essential.
"Remember to pack good health for your trip," urges the U. S. Department of Health and Human Services. Citing the myriad diseases to be found around the globe, for example, yellow fever in certain African, Central and South American countries is not uncommon so a vaccine against it is a must. "Protect yourself and your community by getting vaccinated before you travel," HHS suggests.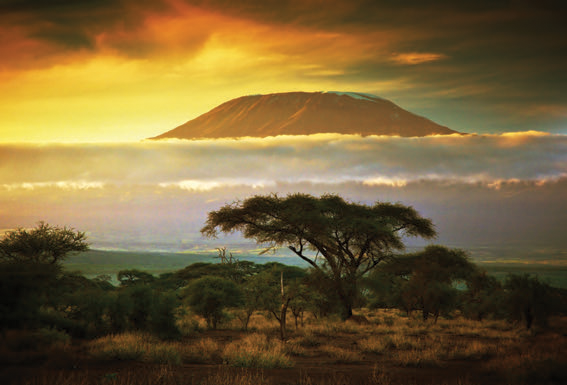 Helpful Travel Tips
RECREATIONAL WATER
Avoid swimming or wading in:

• Water near storm drains.
• Freshwater streams, canals, and lakes in certain areas.
• Pools, water parks, fountains, and hot tubs if the water is cloudy.
• Do not swim if you have open cuts or other wounds.
FOOD AND DRINK
Avoid uncooked food, except for fruits and vegetables that you wash in purified water and peel yourself.
Avoid ice unless it's been made from safe water f Avoid dishes containing raw or undercooked eggs.
Drink only bottled or sealed beverages. In most developing countries, tap water should probably not be drunk, even in cities.
Brush teeth with bottled water if unsure of water safety water safety.
Boil drinking water for at least 1 minute if you're unsure how safe the water is, or use a certified filter and/or a disinfecting agent if boiling is not possible.
Consume well-cooked food that is served hot and avoid food left out for several hours.
MOSQUITOES, TICKS AND OTHER INSECTS
Keep suitcase closed when not in use and on elevated surface
Wear protective clothing, such as long-sleeved shirts, long pants, hats, and closed shoes, when outdoors
Do "tick checks" after spending time outside in grassy or vegetated area and again at the end of the day.
Pack a mosquito kit. Pack insect repellent to protect against biting insects. (Applying repellents directly to clothing and exposed skin offers the best protection.) A mosquito net is also recommended.
On its website, TravelersVaccines. com, Travel Wise has an interactive and easy-to-use tool to search any destination to learn which vaccine-preventable diseases have been identified, like Hepatitis A and B, typhoid and rabies in neighboring Mexico, where many Americans vacation.
The HHS department says several weeks before any planned trip out of the country, you should not only make sure you're caught up with regular vaccines, but should meet with a health care provider or travel health provider.
The Centers for Disease Control features a travel health web page which provides details on vaccines and other information to help you stay healthy while traveling. Another option is to visit your local health department, although in some cases, vaccines may not be on hand and also, a number of vaccines require a series of shots, so another option, as suggested by the HHS, is to visit a "vaccine center that also provide other pre-travel health care services."
The HHS lists authorized centers, such as Passport Health, which has locations in Sarasota, Bradenton and Port Charlotte, especially for the yellow fever vaccine which is not easily obtained, for example.
Beyond the diseases you should be inoculated against, perhaps the most common travel-related illness is what's known as traveler's diarrhea or TD which is contracted through tainted or contaminated water or food. A case of TD can absolutely ruin a trip but it can be prevented by visiting a travel medicine center that carries products like rehydration salts, water purification tablets and drinking bottles, and motion sickness dermal patches and taking a few simple but important measures while at your destination including making sure meats and seafood are well-cooked, pay attention to food preparation and handling when possible (think food trucks or street vendors), and drink only bottled or purified water and avoid ice cubes, for example. And finally, for trips to the tropics, especially in the Caribbean, South and Central America be aware of the mosquito-borne diseases that can be potentially debilitating liberating and even deadly: Arbovirus, Malaria, three different strains of encephalitis, and Yellow, Dengue and Zika fevers among others. Some of these you can be vaccinated against, and others, not. Regardless, at the very least, it's important to safeguard yourself with mosquito repellant and netting.
"The travel health medical resources and tools exist to make sure travelers, whether they're heading to Mexico or Mozambique, are protected, healthy and safe," says Passport Health's Dee Dee Eldridge, RN.
Truly, what could be worse than becoming ill while on a luxury holiday? With just a little preparation ahead of time, you can ensure an enjoyable trip. So be well, and bon voyage.
Founded in 1994, Passport Health is the largest travel health provider in the country with three locations in the 941. The Sarasota, Bradenton and Port Charlotte Passport Health locations are just three of the hundreds found nationwide. For more information on vaccines, or a travel consultation contact or visit: Sarasota location at the Courthouse Square Building Complex, 2195 Ringling Blvd., 941-362-030; Bradenton at 5190 26th St. West, 941-462-4338; or in Port Charlotte at 1777 Tamiami Trail, Suite 405, 941-7222. Find all on the website at PassportHealthUSA.com/locations. – Ellyn Santiago
For more information on vaccines, or a travel consultation contact or visit: Sarasota location at the Courthouse Square Building Complex, 2195 Ringling Blvd., 941-362-030; Bradenton at 5190 26th St. West, 941-462-4338; or in Port Charlotte at 1777 Tamiami Trail, Suite 405, 941-7222. Find all on the website at PassportHealthUSA.com/locations. – Ellyn Santiago
Save
Save
Save